How To Write Product Descriptions On Shopify
Last modified: December 2, 2021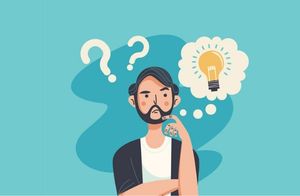 Product descriptions are an important part of selling online, whether on Shopify or elsewhere. They set expectations for the customer and they help with SEO to improve your website rank on Google and other search engines. A great product description is also a good way to improve your website's conversion rate.
Here are some tips to writing product descriptions that will sell.
1. Sell Benefits
One of the biggest mistakes that business owners make is to sell the features of products. This is really not the best practice, customers want to know how using your product will help them and be useful to their lives.
Therefore, don't say that a product has innovative technology that reduces processing speed. Tell the customer instead it will offer a better experience through less time waiting for the process to complete.
2. Sell From The Customers Point Of View
You might think that the product is great, but why will the customer? You need to sell the products from the point of view of the customer. What are they looking for and write in terms of 'you' and 'your' not 'our' or 'we'.
This style creates empathy for your customers and makes you more personal and can help you to build trust.
3. Keep Paragraphs Short
Online reading is very challenging when there are huge blocks of content. Therefore, keep paragraphs to only about three sentences. Product descriptions should also be limited to about 4 or 5 paragraphs at most.
4. Use Keywords
You should use a few keywords within your content to try to rank your products on Google. Think about how your customers search for your products and use that as a keyword including it two or three times within the description. You should also have a heading that includes the keyword.
5. Don't Use Too Much Branding
Don't over stuff your products' branding within the description. Brands don't matter if you can build trust with audiences through reviews and good product descriptions. Branding makes product descriptions too long and disrupts the flow of your content.
6. Proofread
Check your content for errors and mistakes. When there are spelling and grammar mistakes it can really reduce the conversion rate of your product descriptions. If you're unsure about the spelling and grammar on your website, it's best if you get a professional to check over your work. This can be expensive, but the benefits can make it worthwhile.
Don't let your product descriptions let you down. Write your descriptions using the tips above for success.
Avi Klein
Vast experience in the online world. SEO expert, Web developer and consultant to several online companies.
Read more...
. Read more about
our approach
to reviewing themes and plugins.