How Do I Promote My Shopify Store?
Last modified: December 2, 2021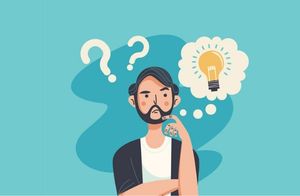 You can't just build a Shopify store and expect your audience to find you. You have to promote your store in order to generate traffic and sales on your store. Without promotion, no-one will know your brand and no-one will buy from you.
So, how do you promote your Shopify store? Here are some simple tips.
1. Search Engine Optimization
The first thing to do is to make sure that you have a website that is optimized for search engines. This is where you ensure that when someone enters a relevant query on a search engine, your website appears on the search results.
Pick about three-five keywords to start with and start adding them into your website's text so they appear about 1-2% of the time. This should help. You should also make sure that your meta data include these keywords. You don't have to use the keywords on all pages. You can have two on one page and another two on another page.
You should also start to use a good SEO app. These can help you find errors on your site that hinder your rank on search engines.
2. Paid Ads
A more expensive option, but one that can yield good results if you target the right person. Paid ads are an excellent way to get to the top of the rankings on the search engines or to appear in adverts on other websites. You can also use remarketing apps to target those who have already visited your store.
Paid ads can be very expensive though, and unless there is a decent profit margin on your sales, this might not be the best option.
3. Social Media
Another excellent way to promote your store. Social media can be done through text, images and videos. Simply create content and publish it on many of the social media networks available. It is highly recommended to be on Facebook, Instagram, Twitter and a couple of others. Don't overspread yourself. Be on about four-to-five networks.
4. Video
People love to interact with video, which is why you should start a YouTube channel for your products. You can create all kinds of videos like top ten lists, advice about how to use your product/solve simple products or even news about the company.
Videos on YouTube can sometimes rank higher than your website and so can be a great way to build your reputation. Also, with enough followers and views a month, you can earn a small revenue off YouTube.
5. Blogging
Writing and publishing more than 15 blogs a month helps promote your website. This many blogs will increase the indexing speed of your website, improve backlink generation and tells Google that you have something important to say.
Blogs need to be over 300 words long to register. However, you should try to aim for blog posts that are more than 1,000 words, preferably longer. And have lots of images and videos within those blogs to improve their optimization for search engines.
Final Word: How Do I Promote My Shopify Store?
Promoting your Shopify store is vital. There are numerous ways you can promote your store. The methods mentioned about are there to support you getting more new visitors to your site, not returning visitors. For this, you will need other additional tactics like push notifications, email marketing and SMS messages.
Avi Klein
Vast experience in the online world. SEO expert, Web developer and consultant to several online companies.
Read more...
. Read more about
our approach
to reviewing themes and plugins.