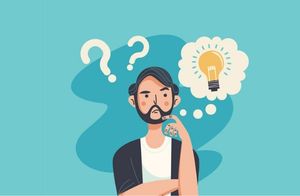 How Does Shopify Shipping Work?
Last modified: December 2, 2021
There are numerous challenges of operation an online store. One of those is getting orders to your customers. This part of the logistics can he a headache and one that can cause sleepless nights for those not used to the process. However, there are options about using shipping software that can help you streamline your fulfillment process.
Shipping software can help you choose the best carrier, print labels and prevent problems with incorrect postage. However, sometimes it does add a layer of complexity to the website. This can slow down the website, and cause SEO challenges and other problems.
That is where Shopify can help as it has its own solution embedded within all Shopify stores, for free. This is Shopify Shipping and it is a great option for those new to the eCommerce game and looking for a simple shipping management tool.
What Is Shopify Shipping?
Shopify Shipping is a merchant tool that will calculate the best shipping weights for orders in real-time. It will then purchase and print shipping labels and help you track those orders through to delivery. Although Shopify Shipping is free to all those on a pricing plan for Shopify, it is only available for orders that originate within the US and Canada.
USPS, UPS, DHL Express and Canada Post all partner with Shopify Shipping.
What Are The Benefits Of Shopify Shipping?
There are numerous benefits of using Shopify Shipping. This includes the discounted rates for numerous services. These discounts range and can be as high as 90%, but are often between 20-50% of the normal rates.
And rates through Shopify Shipping are calculated in real-time. These can be done on the order processing page and the customer's checkout. Therefore, you can give a precise amount for shipping, therefore, you don't run the risk of underestimating your shipping expenses.
And there are numerous functions that can make it easier to run the delivery process of your eCommerce store. For instance you can process orders and print shipping labels in bulk from inside your Shopify dashboard.
Shopify Shipping is also easy to use. The tool is completely free on your site. All you have to do is pay for the shipping charges.
How To Set Up Shopify Shipping
There's no separate app for Shopify Shipping, so you don't need to install anything. However, here are the steps to get Shopify Shipping working on your website.
Step 1 – Add Shipping Address
This should have been completed when you selected your Shopify plan. But ensure that your business's address is correct. If you ship from a different location, then you can add these warehouses in the 'Locations' section within the settings page.
Step 2 - Choose The Carriers And Services
Next you need to determine the shippers that you want to use. Select those that you can use and who offer the best service for your customers.
Step 3 - Add Product Weights
Ensure that you add the real weight of all products. These weights are used to calculate the shipping cost.
Step 4 - Select A Default Package
Now you should select a default package that you use to pack your orders. Unfortunately, this doesn't help if you have lots of products that don't fit inside the default package, you might have miscalculated shipping costs and this could cost you more, or you could overcharge your customers.
Shopify Shipping Isn't The Only Option
While Shopify Shipping isn't the only option, if you operate in another country, then you might need another shipping solution. There are several available, including this option.
Offers & Promos