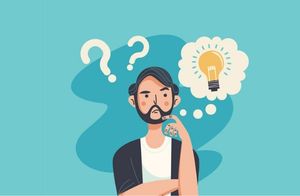 How to Add a Redirect to a Shareable Link on Shopify
Last modified: May 16, 2022
A shareable link is the perfect way to share discounts and other information for your brand across various channels. The problem is, once the shareable link has left your control, you will lose control of that URL and this can cause problems. Sometimes, you might need to change the URL for numerous reasons like:
The end of an offer.
A typo in the URL that needs to be changed.
Change for ease of access.
These scenarios will often require you to use a 301 redirect app where you can redirect customers to a specific page when another URL has been used.
Shopify also has specific URLs that can be used to share discounts. When you use this shareable URL to promote a discount on Facebook or another platform, the link is often directed towards your homepage. This isn't very good for converting more visitors to your website. Therefore, you want to redirect those customers to a specific landing page, like one detailing the offer you're promoting or the product you want to sell. But this can't be done using the common redirect method with ease.
Therefore, you need to set a redirect on the shareable link within Shopify. In this article, we look at the ways you can redirect from shareable links on Shopify.
Recommended: The 10 Best Shopify Redirect Apps – 2023
| # | Name | Image | |
| --- | --- | --- | --- |
| | Shopify | | More Info |
| 1 | Broken Link 404/301 Redirect | | More Info |
| 2 | EasyLockdown ‑ Page Locks | | More Info |
| 3 | DropiSkip ‑ Skip Cart | | More Info |
| 4 | B2B Login Access Management | | More Info |
| 5 | COD Order Verification | | More Info |
| 6 | Countdown Timer by POWr | | More Info |
| 7 | GeoIP Country Redirect/Blocker | | More Info |
| 8 | GeoIP Country Redirect | | More Info |
| 9 | IP Blocker & Country Redirect | | More Info |
| 10 | Geolocation Redirect | | More Info |
Step 1 – Log In
The first step is to log into your Shopify store.
Step 2 – Discounts
From the main menu of the backend of your Shopify store, go to the Discounts option. This can be found on the left-hand side menu.
Step 3 – Select Discount Name
You should be shown a list of all the discounts that are currently available on your website. Go down the list and then select the discount name that you would like to promote to your customers and followers.
Step 4 – Shareable Link
From the 'Promote' options you can click the option that that says 'Get a Shareable Link'.
Step 5 – Copy
You will be given a link that allows for that discount to be shared across social media, landing pages and even within email marketing campaigns. You will need to copy and paste this link into a text editor.
Step 6 – Edit URL
Now you need to edit the URL extension. The extension you should have is discount/code. You will need to change this to discount/code?redirect=new-url.
You need to change the new-url to the URL that you would like to change the redirect to. This can be any page on your website and can include a product or landing page. Be sure that you enter in the URL carefully. Once you've shared this, it will be used by customers and they can't be redirected with the help of a URL redirect app like this one.
Step 7 – Use URL Extension
Now using the code that you've created, you can share it across your marketing channels. This is a great way to convert more from your social media and email marketing by reducing the purchasing path that customers need to take on your website. This can also reduce the number of abandoned carts on your website.
Final Word: How to Add a Redirect to a Shareable Link on Shopify
Use the steps above to share discounts on your Shopify store by redirecting the visitor to a better page, like the product page or a landing page for the deal. It takes just moments to use, but you must have knowledge of how to use URLs on your website.
Offers & Promos