How To Add Filters To A Shopify Store
Last modified: December 2, 2021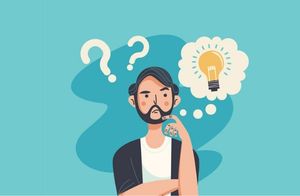 Filters on a Shopify store help customers to find the products they're looking for much quicker. For instance, if they're looking for a red dress for an important party, they don't want to be looking through all your dresses to find the right one. Instead, they want to look for the dress that is in the right color.
Filters can help here by limiting the products shown to the customer to only those that are wanted by the visitor. For Shopify there are two ways that you can filter products. The first is by using the correct theme. Some themes like Empire and Split have product filtering as part of their code.
With these themes you don't need any additional tools to help.
Using An App
Adding a filter to your Shopify store can be easily done through the use of a Shopify app. Some are free and others aren't. It all depends on your budget and specific needs on which you choose. The two which are most popular and are fairly easy to use are: Smart Product Filter and Search and Instant Search+. This is a quick run down of both those products.
Smart Product Filter and Search
One of the most popular product filter options, Smart Product Filter and Search offers you both a filter and product search function on your site. This makes it easier for your customers to find the products they need quickly, reducing the chances that they'll abandon your store.
The AI for the search functionality is incredibly powerful. If the customer makes a typing mistake then the AI can correct for them (i.e. they write bleu instead of blue). The search functionality can also make auto-suggestions based on what the users has just entered, like blue dresses displaying if the customer has entered 'blue dre'.
For filtering, the app is really good. There are lots of different options for filtering and it can group certain similar tags together. For instance, if the customer wants 'blue' all items, whether they're 'light blue', 'dark blue', etc., will be included within the filtered results.
Instant Search+
Very similar to the Product Filter and Search app above, this app can also auto-correct users on their search entries and can help with combining different shades of the same colour into one filtered group. The advantage of this app is that there is a free plan available that allows you to have the same functions but at a lower cost.
Therefore, if your budget is tight, then this one might be the better option.
Final Word: How To Add Filters To A Shopify Store
When it comes to adding filters to your Shopify store there are two options: the theme or an app. Changing your store's theme might be the best option, if you're a new brand with limiting following. However, you might also want to consider an app. You can learn more about how to install an app onto your Shopify store here. Or, you could look at some more apps that offer filtering in this blog post here.
Whatever option you choose, a filter can help improve conversions and the average order value for your store.
Avi Klein
Vast experience in the online world. SEO expert, Web developer and consultant to several online companies.
Read more...
. Read more about
our approach
to reviewing themes and plugins.