How To Add Filters To A Shopify Store
Last modified: November 14, 2023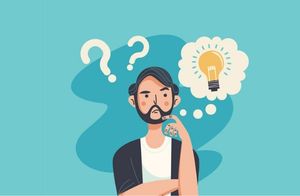 Filters on a Shopify store help customers to find the products they're looking for much quicker. For instance, if they're looking for a red dress for an important party, they don't want to be looking through all your dresses to find the right one. Instead, they want to look for the dress that is in the right color.
Filters can help here by limiting the products shown to the customer to only those that are wanted by the visitor. For Shopify, there are two ways that you can filter products. The first is by using the correct theme. Some themes like Empire and Split have product filtering as part of their code.
With these themes, you don't need any additional tools to help.
Key Takeaways
1
To add filters using Shopify themes, check theme compatibility, and create custom filters for specific store needs.
2
Another way to add filters to your Shopify store is by utilizing apps to easily add and manage filters.
3
Implementing filters to your Shopify store varies slightly between desktop and mobile.
Recommended: 10 Best Shopify Product Filter Apps – [2023]
#
Name
Image

Get a Free Custom Shopify Store
1

Smart Product Filter & Search

2

Product Filter & Search

3

Instant Search & Smart Filters

4

Zooomy Product Filters

5

Live Search & Smart Search

6

Instant Search & Quick Filters

7

Simile | Smart Visual Search

8

TURBO Product Filter

9

Product Lookup Form

10

Instant Search & Filter

Show More
Using An App
Adding a filter to your Shopify store can be easily done through the use of a Shopify app. Some are free and others aren't. It all depends on your budget and specific needs on which you choose. The two which are most popular and are fairly easy to use are: Smart Product Filter and Search and Instant Search+. This is a quick run down of both those products.
Smart Product Filter and Search
One of the most popular product filter options, Smart Product Filter and Search offers you both a filter and product search function on your site. This makes it easier for your customers to find the products they need quickly, reducing the chances that they'll abandon your store.
The AI for the search functionality is incredibly powerful. If the customer makes a typing mistake then the AI can correct for them (i.e. they write bleu instead of blue). The search functionality can also make auto-suggestions based on what the users has just entered, like blue dresses displaying if the customer has entered 'blue dre'.
For filtering, the app is really good. There are lots of different options for filtering and it can group certain similar tags together. For instance, if the customer wants 'blue' all items, whether they're 'light blue', 'dark blue', etc., will be included within the filtered results.
Instant Search+
Very similar to the Product Filter and Search app above, this app can also auto-correct users on their search entries and can help with combining different shades of the same colour into one filtered group. The advantage of this app is that there is a free plan available that allows you to have the same functions but at a lower cost.
Therefore, if your budget is tight, then this one might be the better option.
Enhancing Your Shopify Store with Effective Product Filters
Understanding the Basics of Shopify Filters
Product filters in Shopify are essential for a seamless customer experience. They allow shoppers to quickly find products by applying criteria like type, size, color, or price.
This functionality not only improves user experience but also boosts sales by highlighting specific products.
Implementing Filters on Desktop and Mobile
Adding filters to your Shopify store varies slightly between desktop and mobile. On desktop, you need to enable filters in the Navigation section of your Shopify Admin.
For mobile, the process is similar but done through the Shopify app. Both methods offer a straightforward way to enhance product discoverability.
Custom Filters for a Tailored Shopping Experience
Custom filters, based on product variants, provide a more tailored shopping experience. These filters are crucial for stores with diverse products, allowing customers to narrow down their search effectively.
Implementing custom filters involves creating metafields and adjusting them to fit your specific product range.
Optimizing Your Shopify Store's Filter Functionality
Strategic Filter Placement and Usage
The strategic placement and usage of filters can significantly impact your store's usability.
Balancing the number of filters is crucial to avoid over-complication while ensuring customers easily find what they're looking for.
Consistency in Filter Naming and Variations
Consistency in naming and variations of filters is key. Inconsistent naming can lead to confusion and a poor user experience.
Regularly reviewing and updating filter names ensures clarity and ease of use for customers.
Adapting Filters to Different Product Categories
Different product categories may require unique filters to enhance the shopping experience.
For instance, clothing items might need filters for size, color, and style, while electronic products might need filters based on specifications like memory size or screen resolution.
Conclusion: How To Add Filters To A Shopify Store
When it comes to adding filters to your Shopify store, there are two options: the theme or an app. Changing your store's theme might be the best option, if you're a new brand with limiting following. However, you might also want to consider an app. You can learn more about how to install an app onto your Shopify store here. Or, you could look at some more apps that offer filtering in this blog post here.
Whatever option you choose, a filter can help improve conversions and the average order value for your store.
FAQs
Can I set up filters for customer reviews and ratings in Shopify?

Yes, filters for customer reviews and ratings can be set up. This helps shoppers make informed decisions based on feedback.

How do I optimize filter performance for a large inventory in Shopify?

For large inventories, optimize filter performance by categorizing products effectively. This reduces load times and improves user experience.

Is it possible to have multi-select filters in Shopify?

Yes, multi-select filters are possible in Shopify. They allow customers to select multiple filter options simultaneously for a broader search.
Avi Klein
Vast experience in the online world. Shopify Expert, SEO expert, Web developer and consultant to several online companies. Read more about
our approach
to reviewing themes and apps.