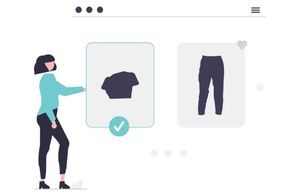 How to Dropship CBD Flower in 2023
Last modified: July 4, 2022
A highly sought after CBD product is the CBD flower. In many countries and states in the USA, it is legal to dropship this product. Therefore, it has become a good investment for those who are interested in CBD and those that want to supply it. However, unless you know how to dropship CBD flower products, it can be hard to get going.
In this article, we detail how you can start a dropshipping business and ensure that it is successful.
Recommended: 15 Best Shopify Themes for Dropshipping Stores – 2023
| # | Name | Image | |
| --- | --- | --- | --- |
| | Shopify | | More Info |
| 1 | Universe | | More Info |
| 2 | Booster | | More Info |
| 3 | Palo Alto | | More Info |
| 4 | Korando | | More Info |
| 5 | Kala | | More Info |
| 6 | Vendy | | More Info |
| 7 | Multifly | | More Info |
| 8 | TeePerfect | | More Info |
| 9 | Gecko | | More Info |
| 10 | Dropshipping | | More Info |
| 11 | Sonata | | More Info |
| 12 | Simple | | More Info |
| 13 | Supply | | More Info |
| 14 | DropShip | | More Info |
| 15 | Shoptimized | | Inactive |
Step 1 – Create a Shopify Account
Start by creating yourself a Shopify account and subscribe to one of their basic plans. There are numerous advantages to Shopify with better pricing, lots of tools to help you manage your website and an inbuilt payments system that is good for new and established businesses.
There are also lots of designs that can be added to your website. This includes some of the amazing supplement themes that are available for free and a modest price. You can also install apps to your website, this will add function and features to improve site performance.
Step 2 – Map your Domain to Shopify
Now you need to map your domain to Shopify. If you have a domain this is fairly easy, but you might need the help of the technical team for the server details. If you've not yet got a domain name, you can register one with Shopify with ease.
Step 3 – Create your Website
Now taking a theme that you've chosen, you can build your website. Themes can come in numerous styles and there are lots to choose from. This can be great for you if you want to go down a specific route. At the same time, all themes can be customized. You're able to change the text, colors, videos and more.
Be sure to add all the relevant pages to your website design. For instance, you will want to make sure that you have FAQ, about us, terms and conditions, privacy policies, contact us pages and more.
Step 4 – Create Products
Now create products on your website. This might be an easy process for you. The supplier that you're going to be working with might have a CSV or spreadsheet that you can use which can be uploaded to your website to help you create product listings.
If they don't have an app or spreadsheet, this might take some time as you would need to manually add these products to your website.
Step 5 – Add Other Apps
Now you can add other apps to your website. This can include other features like adding email marketing functions, SEO boosters, speed boosters and other aspects to help you improve the performance of your website.
In addition, think about adding some blogging features. Those businesses that write blogs will generate about 67% more leads than those that have any blogs at all.
Final Word: How to Dropship CBD Flower
Above are the steps required to learn how to dropship CBD flower products. Use them as a guide as you establish your next successful venture.
Offers & Promos