5 Blog Titles to get More Traffic for Shopify Store [2023]
Last modified: May 10, 2023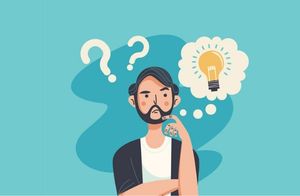 When it comes to generating traffic for your website, there are lots of different approaches. However, blogging has been proven time and again that it has the potential to grow your website traffic with ease. Websites that publish more than 15 articles a month get more traffic, more leads and greater profits than those that don't publish any at all.
There is a lot of effort into making good content online. However, there are lots of problems when it comes to branded content: often it is too salesy and the customers are turned off by the content. In addition, you've got to make sure that you optimize your content for search engines. While an app can help you here, you might also need to adjust your blog titles.
To help you, here are 5 blog titles, with some great customizations and content, can help you get more traffic to your Shopify store. Each one can be varied a lot to help you generate more content for your website, without you duplicating traffic.
How to [Solve a problem]
When it comes to articles that perform well online, there is nothing better than a how-to guide. Using the words how to often help you describe that your content is going to solve a problem and give readers an actionable plan that is good for them to execute.
Within the content, you can mention products, case studies or things related to your brand that give it marketing power too.
To establish your brand as a trusted authority in your industry, consider creating and publishing how-to articles on a weekly or more frequent basis.
[A set number] Tips to [Pick Topic]
This is very similar to the how-to guides but this is more specific to giving customers a lot of options for solving a problem. For instance, if you're talking about trouble sleeping, the tips could be about getting back to sleep. The tips could include three or four products that you sell.
This title works because tips are something that Google sees as valuable and those titles with numbers often outperform other titles on search engines. In addition, this is an easily customizable title that can be written again and again.
Case Study: [How We Solved]
This is another typical option. This is where you tell a story about how you solved a problem that a customer had. You can include the customer's problem, the impact it was having on them and then the solution you gave.
The final result should be a list of the outcomes that you were able to achieve. These are less likely to be read by new audiences to your brand but can be effective with returning audiences.
Compare: [Option A] vs [Option B]
This is another common topic that is really good when you have two key options that the customer can use. When you sell software, products, etc., you can use this to compare two of your products and then tell customers which they should buy for certain circumstances. Both could be recommended, but for different customers.
Why you're not [Choose an Event]
This is an interesting option but it is something that can be potent for your audience. Audiences often search on Google and other search engines when they need to find an answer. This allows them to find a solution and you to recommend a product. But it plays on their potential search term and speaks more directly to them.
A good example of this would 'Why you're not Selling More on Facebook'. Customers will use the terms 'selling more on Facebook' in search results. You can add other elements to the title like '5 reasons' to make it more search engine friendly.
Final Word: Five Blog Titles to get More Traffic for Shopify Store
When it comes to getting more traffic to your Shopify store, writing a blog is a great option. You can use this blog management app to help you manage your blog, but you will need to generate the content or get a copywriter to help you.
Avi Klein
Vast experience in the online world. SEO expert, Web developer and consultant to several online companies.
Read more...
. Read more about
our approach
to reviewing themes and plugins.