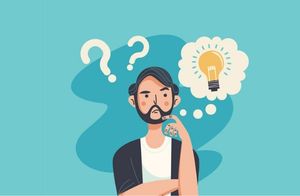 How to Dropship From Wish
Last modified: January 6, 2022
Wish has been around for a couple of years and it has shown promise as a good website for buying unique and common products at a cost-effective price. Consumers across the world who have tried wish are generally pleased with the platform. The website is also a good platform for dropshipping to find new revenue streams. So this guide is a quick reference on how to dropship from Wish.
Why Dropship from Wish?
There are numerous reasons why you might want to consider dropshipping from wish. For one, there are lots of products on there that are similar to the ones that are on offer through websites like AliExpress. These are cheap goods that customers want or need that offer an opportunity for a markup while still being cost-effective for the customer.
Wish also has got a reputation for offering high-quality products. Their recent growth has been really good. In 2020 they surpassed $1 billion in sales. This is because they see themselves as the anti-Amazon.
However, dropshipping on Wish is not easy. They don't have a dedicated app like you would on AliExpress. Numerous brands that are on Wish are also AliExpress. So you might be able to get better profit margins by not using Wish but by going direct to other marketplaces and using their products. For AliExpress, there is the Oberlo app and others that allow you to automate the process.
But there are ways that you can dropship from Wish.
How to Dropship from Wish
If you're looking to dropship from Wish then you need to build a website and list products from Wish on your Shopify website. Then when the products are ordered, you need to make the order on Wish to get them from the customer. This can be done with ease. But the management of your orders can be challenging.
Considering that you can have the same range of products on other platforms, this might be hard. You will also need to spend lots of time on your website managing the stock, placing orders and more. If you've got the time for this, you can do it. However, part of the success of dropshipping is that it allowed for passive incomes for business owners.
There are some options, like using the Importify app. But you will still need to ensure that stock levels are accurate. There is no guarantee that when a product is out-of-stock that it will be taken off sale on your website. Though there is a semi-automated function for fulfilling as well.
Final Word: How to Dropship From Wish
Learning how to dropship from Wish is easy with the right app. So Wish can be part or all of your dropshipping solutions, allowing you to create a profitable Shopify business from home or a small office with ease.
Offers & Promos