How to Earn More Profit from Google and Bing Ads on Shopify
Last modified: December 3, 2021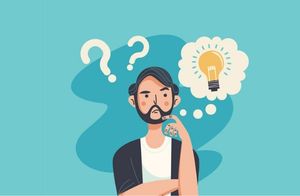 One of the key aspects of running an online store isn't about generating money. Any business can earn lots of revenue, it is about earning more profit from your investments. There are several ways that you can build profits on Shopify, but you need to look at investments you're making and ensuring they're cost-effective.
If you advertise on Google and Bing Ads, this is one area where many shop owners fail to consider cost effectiveness. In July 2020, statistics showed that Google Ads had an average cost per conversion of between $56 and $91. However, the average transaction for online shopping is between $80 and $128. Therefore, the best case scenarios suggest that online advertising can actually be more expensive than a sale's transaction.
If you're lucky, before costs of goods and delivery, your profit margins on a sale could be less than 30%.
Therefore, you need to look at ways to optimize your Google and Bing Ads.
Step 1 – Tracking
The first thing that you need to do is to track your performance across Google and Bing Ads. To do this you can install apps like this one here. Or install tracking codes yourself to check your benchmarks.
Tracking is very important if you want to know what the costs are for your advertising and how much money you're making per sale from traffic generated by online advertising.
Step 2 – Screen Recorder
Now you need to have a session recorder on your website. This enables you to look at what people are doing on your website and what is stopping them from converting. There are numerous screen recorders that can be used on Shopify stores and they can help you find obstacles you didn't know about.
Step 3 – Analyze
Now you need to analyze the results of your website. You want to start putting money into adverts that are generating higher profits than others. You can adjust certain adverts if you want to, but if customers aren't buying a certain product from an advert, then you might want to consider the product rather than the advert.
Step 4 – Edit Website Design
You might find that there are barriers on your website that are preventing a sale. For instance, customers might read your shipping terms and conditions and not like something there. Therefore, you can change your website's shipping terms to something that customers might prefer. This could be the length it might take for your customers to get their products.
Step 5 – Abandoned Carts
Sometimes you can't help someone abandoning your cart. About 70% of visitors will abandon a cart on your website. However, you want to increase the number of recovered carts. Therefore, you should look at installing some cart recovery apps. These are easy to install and use.
Final Word: How to Earn More Profit from Google and Bing Ads on Shopify
When it comes to Google and Bings Ads, you can find yourself sinking money into their programs. That is why you need to look at optimizing them so they make you a profit on Shopify. Use lots of tools to adjust your campaigns and spending so you're making a profit, not just sales.
Avi Klein
Vast experience in the online world. SEO expert, Web developer and consultant to several online companies.
Read more...
. Read more about
our approach
to reviewing themes and plugins.