How Shopify Session Recording Can Help You Succeed
Last modified: July 4, 2022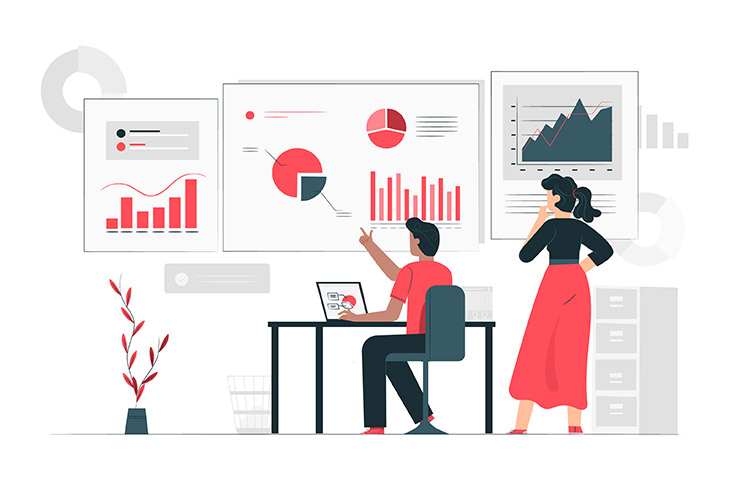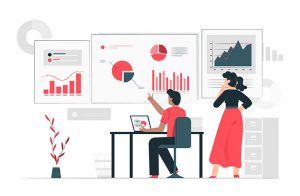 Want to know what your customers are doing on your website? Want to know where you're leaking traffic and which pages are proving the most popular? Then you need to consider Shopify session recording to help you succeed and find out how to improve your website's design and the sales processes on your website.
What Is Shopify Session Recording?
When marketers use the term 'session recording' they're describing the process of recording the browsing sessions of visitors to a website. These sessions offer insights into the behavior of traffic that comes into the website including lots of great information that can be used for future marketing efforts.
The recordings are actual screen captures of what the visitor is seeing. It can show where the mouse is on a page, what they click on and how they scroll across your page. It doesn't just show what pages they're on and going to. It can also showcase how they got there. Did they use a call-to-action on a page or the top navigation bar?
The power of session recordings is immense. Business owners who utilize the information correctly can actually see improvements in revenues and profit. Those who are skilled with session recording can find out the following information:
Which pages customers are staying on the longest.
Entry pages and what the referring site was (i.e. Google, third-party, social media, etc.).
Exit pages.
High-bounce pages.
What elements are attracting the most attention.
This information can then be pushed to website design to improve content and results.
How Is Shopify Session Recording Achieved?
There are numerous Shopify apps that can be used by Shopify store owners in order to record the sessions of website visitors. Some of these apps, like Better Replay, are free and can offer you numerous benefits such as recording more than 5,000 sessions per month. Or you can opt for a premium app, like Journey View: Session Recorder, which allows you to see mouse movements, clicks and more.
These apps can be installed directly into your Shopify store and allow you more detailed information than you might get with other tools like Google Analytics.
What Information Do You Really Want To Have From Your Session Recording?
There's a lot of information you can gleam from session recording that can help you improve your marketing. For instance, you can tell which pages customers are exiting from. This is important because there is something on this page that is telling customers that they don't like your branding.
If you can identify high exit pages, then you make changes, either to the page's design or to the content on there. You might need to add several elements to a page, like a new call-to-action or change images.
This can be challenging to know what is causing customers to exit. That is why you might need to test page variations with Shopify apps like Always Be Testing. When conducting a split test, be sure that you're only testing one element at a time. You should also, always be testing something on your page; whether it is the color of your call-to-action buttons or the text used on the page.
You also need to think about the goals you want to get from testing. Don't just test to get more sales. This can be good in the short-term, but it might be negative in the long-term. For instance, if you produce copy that creates a false impression that leads to sales, but also higher returns, there is an overall negative result.
However, you could create a landing page that helps to build your mailing list so you can operate more successful email marketing campaigns.
How You Can Use Shopify Session Recordings To Improve User Experiences
So, how can you use session recordings to improve user experiences? Well there are several ways that this can be done. Session recordings can also be used to improve conversions and increase revenues. Here are some of the top ways that you can use session recordings in your website design.
1. Empathize With Website Visitors
You probably have invested a lot of time into your website. With that comes a strong emotional tie, like pride, that can sometimes hinder website design improvements. However, while you like your website, your audience might feel very differently. That is why you need to be empathetic to your customers.
When you watch the replays of what people are doing on your website, you are living their shopping experience. This makes it more likely that you'll become emotionally involved in their journey across your website, feeling the pains and joys as they traverse your site.
This is important, because if something is frustrating you, then it is likely to be frustrating your website visitors too. Therefore, you can discover what elements need to be changed to make it a more enjoyable experience.
2. See How Website Visitors Are Interacting With Your Website
It is important to know how your website visitors are interacting with your website. There might be elements on your site that they completely ignore, like contact forms, videos, product images, etc. that can be removed. This might have several benefits such as speeding up your website, which will improve SEO, or make your pages more converting.
At the same time, you can reposition elements on your page to give them more prominence or reduce their importance. This is great when you want to focus the attention of the audience to specific elements that are converting more visitors.
Another part of this is that you can move elements on the website to more prominence when people are missing important information.
3. Fix Bugs, Issues And Obstacles
You've probably spent hours on your website and are proud of it. But it doesn't mean that your website is perfect. There are going to be issues with your site, and this could be something as simple as a bug or an obstacle that audiences fail to get past. By watching replays on what your audience are doing, you can see where these are.
Barriers, which are obstacles that prevent the visitor from progressing down the sales path, can be technical or content based. By watching the journeys audiences take, you can identify what your audience is stopping at, what the cause is and then find fixes for the problems.
For instance, you might find there is a broken link that connects your popup to a landing page or a slider to a product page. Find these, fix them and enjoy better conversions.
4. Discover The Reason Why People Are Exiting Your Website
Bounce rates are an important aspect to look at. This is why you should analyze these sessions very carefully. A bounce is when a visitor to your website has left your site after seeing just one page. You need to look at visitor behaviors on this to determine what caused them to bounce.
Concentrating on bounce rates is really important because high bounce rates can lower Google ranking. It can also be frustrating as it will affect your statistics.
Watch bouncing visitors to discover what they saw and why they turned off. Then find fixes for that.
5. Make Data Based Decisions
When changing your website, you need to make decisions. But it can be hard to know what to change when you have no data to back up decisions. That is why session recording can be very useful. You can use it to come up with data that can form decisions. Such as, if you notice that 39% of people who watched a video exit your site, the video would need to be changed.
Final Word: How Shopify Session Recording Can Help You Succeed
Shopify session recording can be one element to help you succeed. It can allow you to see how users are behaving on your website and make decisions to improve your website, increase conversions and grow revenues. How will you implement session recordings on your website?
Avi Klein
Vast experience in the online world. SEO expert, Web developer and consultant to several online companies.
Read more...
. Read more about
our approach
to reviewing themes and plugins.