How to Expand your Shopify Operations
Last modified: December 5, 2021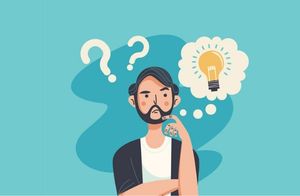 Growth is a fundamental part of your business' ongoing success. This is how you can grow your business, make it worth more money and earn more money. If you're good enough, you can sometimes increase the value and then sell it to someone who would like a ready-made business for a larger sum of money.
There are several ways that you expand your Shopify operations. Here are some options for you to consider.
Recommended: What are the 13 Best Shopify Chatbot Apps? – [2023]
#
Name
Image

Get a Free Custom Shopify Store
1

Tidio Live Chat

2

Re:amaze Live Chat & Helpdesk

3

Gorgias ‑ Live Chat & Helpdesk

4

Maisie AI eCommerce Chatbots

5

Floplug ‑ Live chat & Support

6

WhatsApp Photo Reviews Chatbot

7

Formilla Live Chat

8

AI Chatbot Shopping Assistant

9

Relish AI Chatbot, Quiz, FAQ

10

ProProfs Chat - Live Chat & Chatbot

11

Chatbot and Order Tracking

12

AI Chatbot Shopping Assistant

13

Facebook Messenger Bot

Show More
Expand your Team
One simple way is to expand the team that you have working for you. You can hire an assistant or a sales team to help you grow your business. This can be expensive and is one of the largest risks. About 50% of hires end badly, so you have to recruit with some skill. That is why many young and new business owners look to hire people they know.
The good thing about hiring in talent is that you can be specific on the talents that people are bringing to the team. You can also set hours. You can have part-time workers who can work with you for only a few hours and then expand their role as the business expands further.
Hire Third Parties
Whether you want to use Chataffy to offer round the clock sales teams on live chat, use a marketing team to expand your reach or use an accountant to make financial matters easier, third-party services can be helpful. This allows you to spend as much or as little as you would like on the expansion and improves your business' prospects of growing.
However, be sure that you're hiring the right third-party and check the contract. Some might lock you into obligations. You might though be lucky and find that some third-party services offer you flexibility, allowing you to use the services you need at the time.
Work More Hours
You can always increase the number of hours that you work. This is good for those who are working part-time at the moment. However, there are risks to this. Working too long can cause you to burnout and this can result in your business faltering and losing sales.
If you do have to work more hours, perhaps get someone to do more around your house so you can replace those jobs with work hours. For instance, get a gardener, a cleaner, order groceries online, etc.. Don't burnout just to expand your business.
Final Word: How to Expand your Shopify Operations
When it comes to expanding your Shopify operations, there are several options you have. We've listed the three best above. Choose the best method for you or combine them into a great option that allows you to expand your business with ease.
Avi Klein
Vast experience in the online world. SEO expert, Web developer and consultant to several online companies.
Read more...
. Read more about
our approach
to reviewing themes and plugins.