How to Link an External Page on Shopify
Last modified: November 24, 2023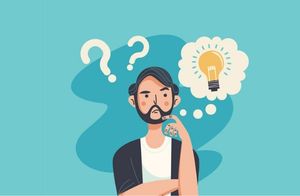 Linking is an important part of SEO. The better your links, the higher you can rank. While most shop owners and website owners concentrate on the links inbound to the website, Google and other search engines are also concerned about the outbound links.
Key Takeaways
1
Log into your Shopify store to begin adding external links to your site's navigation.
2
In the Shopify admin, select 'Online Store', then 'Navigation' to access and edit your store's menus.
3
Add a new menu item or edit an existing one to include the external link, ensuring the URL is accurate.
Recommended: 18 Best Shopify SEO Apps [Dec, 2023]
#
Name
Image

Get a Free Custom Shopify Store
1

SEO Booster ‑ SEO Marketing

2

Plug In SEO

3

SEO Manager

4

Benchmark Hero

5

SEO Doctor

6

Ultra SEO

7

SEO Products Optimizer

8

Smart SEO

9

SEO Image Optimizer

10

JSON-LD for SEO

11

SEO Expert Pro

12

SEO Images All-In-One SEO

13

SEO Ranger

14

All In One SEO Optimizer

15

ReloadSEO

16

SEO Assistant by Buymaxx

17

SEOMetriks Marketing Tools

18

Shopify SEO Suite by AVADA

Show More
Why are Outbound Links Important?
Google is more concerned about the user's experience and they know that content is king. However, Google also would like the internet to be more connected and that sites reference other content to make points. Therefore, they like you to link out from content. For some of this content, this could be other pages on your website. However, Google and other search engines would also like to see you linking to external pages.
Therefore, you should be linking out at least once on each page.
However, you might also want to link to another site, like an external blog or an international site within a menu. This article deals with this.
Why Link in a Menu?
Sometimes, it is better to make a link to another website, external blog or a different version within a menu because there are no other suitable places for it. You also might want the link to appear on every page.
There are many different links that you can add to your website's menu. For instance, you can add links to social media accounts, external blogs, other versions of your store, other stores you control, etc. These links don't always count towards your external link count, but they can make navigation between different sites easier for customers.
Step 1 – Login
First thing you need to do is to login to your Shopify store.
Step 2 – Navigation
From your Shopify admin page, you can then select the 'Online Store' and then choose the 'Navigation' option. This will take you to the menu lists that are on your store.
Step 3 – Find your Menu
Find the menu that you would like to add the link to. Your store might have several menus, so be sure that you're choosing the right menu for you.
Step 4 – Add Menu Item
Now you can now choose to add a menu item or change an existing item to edit. From there you can type in the link name, this could be something like Blog, UK store, EU Store or Facebook into the 'Name' section.
Step 5 – Paste Link
Now you can copy and paste the link that you would like the menu item to connect to. Be sure that this is accurate. An inaccurate copy and paste action will result in a 404 error. Once you've completed this you can click on the 'Save' option to complete the process.
Conclusion: How to Link an External Page on Shopify
Linking to an external page on Shopify can be done on a page or through a menu item. On a page it's really easy, however, if you want to link to an external blog, social media account or international store page on the menu bar, then use the instructions above.
For more options to manage international stores, you can also use some apps, like this one.
FAQs
Can external links on Shopify be tracked for analytics purposes?

Yes, external links on Shopify can be tracked using tools like Google Analytics. This helps in understanding user behavior and link effectiveness.

What is the best practice for naming external links in Shopify menus?

Use clear and descriptive names for external links in Shopify menus. This helps customers understand where the link will take them.

How do I ensure the external links on my Shopify store are secure?

To ensure security, only link to reputable external sites. Regularly check these links for any changes or potential security risks.
Avi Klein
Vast experience in the online world. Shopify Expert, SEO expert, Web developer and consultant to several online companies. Read more about
our approach
to reviewing themes and apps.