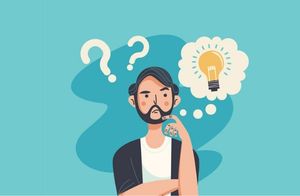 How to Make More Money from Events Using your Shopify Website
Last modified: December 2, 2021
If you run an events company and host events in your local area or nationally, then you make a lot of money through selling tickets, sponsorship and probably selling table spaces at events. However, there are other ways that you can make more money from your events that you can use your Shopify website for. Here are some options.
1. Premium Tickets
If you just have one level of tickets, then you're missing out on an opportunity to build more revenue just from your tickets. On your website, alongside your regular tickets, you can sell VIP tickets. This could entitle the buyer to a special lounge, a VIP meal or earlier entrance to the event. And all they have to do is to spend a little more money.
To ensure that you're getting the right number of premium tickets, reduce the number available so it is a scarce ticket.
2. Merchandise
Merchandise should be one of your main earners online. You can sell t-shirts, brochures, books and other items on your website that those attending can then collect when they are at the event. You can offer them a pre-booking discount that allows them to save.
If you use a Print on Demand service for anything you have, it can be a good way to gauge demand. Just remember that you will need to have more merchandise printed for the day for extra sales.
3. Affiliate Marketing
In addition to the day, you can start to promote those who are attending the event and get commissions from affiliate sales. Affiliate marketing on your website is really easy and it can add up if you've got lots of traffic to your website.
Speak to all those who are exhibiting at an event or sponsoring it and see what affiliate campaigns you can join in. Remember that you can use email and social media to help promote affiliate partners to reach a wider audience and sell more.
4. Take Payments on the Day
For tickets, merchandise and more, you can use the Shopify POS system to take more money on the day. The Shopify POS system is really simple to use and works like any other in-store payment system but orders can be kept within your Shopify website system. Using this can reduce costs as you don't need to buy another payment gateway.
Taking payments on the day is a good way to increase revenue throughout the day. However, you should try to encourage pre-booking with discounts online that can be done via an app.
Final Word: How to Make More Money from Events Using your Shopify Website
There are ways that you can make more money from events using your Shopify website. Above are four options that can help you earn lots more revenue and are easy to apply to any event no matter what niche and audience you're marketing to.
Offers & Promos