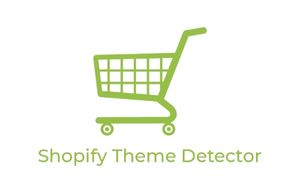 How to Make More Revenue with your Hoodie Print on Demand Business
Last modified: March 18, 2022
If you're looking to start a hoodie print on demand business, then you need to look for ways to ensure you maximize the profitability from it. Starting a hoodie print on demand business is not challenging. All you need is a Shopify website and your designs for printing from either Printful or Printify.
However, that doesn't mean that you can be a success. Lots of businesses are started but then fail. There are several reasons for this including a lack of money or a lack of commitment from the business owner. However, with a little bit of the right direction, you can make a success of your print on demand business. So here are some tips to make the most revenue from your hoodie print on demand business.
1. Choose a Good Theme
There are lots of things to be said about the design of your website. It can improve the trust the audience has with your website. The best designs for print on demand websites on Shopify can be found in this list of themes here.
You want to ensure that your theme doesn't just look good, but is also fast. For every second that it takes your website to load, you will lose 7% of your revenue.
2. Choose a Good Print on Demand App
There are lots of great print on demand apps, but you need at least one to ensure that you have the products and supplier to ensure that your business has the products to sell. Be sure that you have a printer that can deliver the products to your customers in time and at a price that customers will be pleased with.
3. Add Lots of Products
When it comes to print on demand, there are no costs upfront. You only pay for your products when a customer has placed an order. Therefore, there are no restrictions to the number of designs that you can have on your website.
The best print on demand businesses will have lots of different products from lots of categories. So copy that strategy to get the best chance to make a sale on your website.
4. Abandoned Cart Emails
About 80% of those who add items to their cart will abandon the potential order. You can reclaim these lost sales through a series of abandoned cart emails. Shopify has a free automatic service, but it only sends one email. You want to use a third-party app to send the optimum three emails to customers who've abandoned their cart.
5. Choose the Right Profit Margin
Another important aspect is to be sure you're charging the most. You should be charging enough of a profit margin to make it worth your effort. This is normally between 40 and 70% on top of the price that the printer will charge you. So if it costs you $10 to buy the printed product from the printer, you should charge between $14 and $17.
It is important to also consider how many sales it would take for you to earn a good living from a profit margin. For instance, selling at 70% is nearly double profits as 40% and therefore you need half as many sales.
Final Word: How to Make More Revenue with your Hoodie Print on Demand Business
Above are five tips to make more revenue from your hoodie print on demand business. It is really easy to do when you have the right tactics. Look above and ensure that you're getting the best revenues from your business.
Offers & Promos