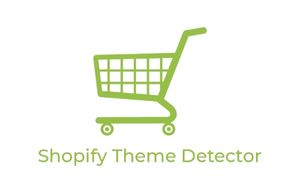 Is Shopify Print on Demand?
Last modified: March 19, 2022
Shopify is one of the best platforms for eCommerce. It has all the features and functions to help you take a niche and an idea and create a business. One of the main niches that are covered is print on demand. This often means that some people get confused and ask, is Shopify print on demand?
In this article, we look at this question and how Shopify can help a print on demand businesses to succeed.
Is Shopify Print on Demand?
Shopify is not a print on demand business. They don't have the facilities or the products that allow them to print and deliver products to customers. They are an eCommerce platform service that allows you to create a website to sell a range of products and services.
Included in the options of Shopify is the ability to add one or more print on demand apps to your website. This can connect you to printers like Printful and Printify that allow you to design and sell products of your own creation using the basic products that they have.
Shopify also has themes that have been designed for your website to be more optimized for print on demand products.
The platform also includes lots of features that can help you with taking payments, recovering abandoned carts and taking reviews. Therefore, you can really grow your brand with ease.
Why use Shopify for Print on Demand?
Print on demand is a very lucrative business model if you have the right support in place. Not only are you able to benefit from reduced entry costs, but there are also the improved marketing opportunities that you have.
Shopify has lots of features that allow you to build a successful store, one that is more effective than other platforms that you might consider. For one, it has lots of free and premium apps that allow you to maximize the functionality of the website. So you can add functions like popups, newsletters, gamification and more.
All of these functions can be added to your website without any coding knowledge, so is the perfect environment for those those with no experience in building a website. And Shopify is very reliable as well. It has an uptime of 99.99% and this is a very high standard for the industry.
In addition, Shopify has lots of support available that you don't get on other platforms. These experts can help you with building your website or solving technical issues.
Finally, with the POD apps, the processing of orders is very easy. The apps can automate much of the fulfillment for you, therefore, you can focus more of your efforts on marketing and customer service.
Final Word: Is Shopify Print on Demand?
People are often asking is Shopify print on demand? However, while it is not a print on demand service, it has the features and functions to help you run an effective and profitable print on demand business. All you need to do is connect the right apps for your website, design your products and start marketing them to your audience.
Offers & Promos