How to Optimize Images in Shopify
Last modified: September 28, 2023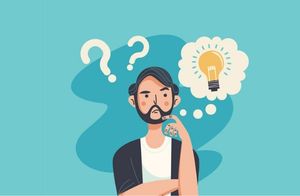 When it comes to SEO several aspects are important. Speed is one of them and there is nothing more detrimental to the speed of your website than large images on your website. Yet there are steps you can take to optimize the images on your Shopify store to make your site run faster.

Key Takeaways
1
Optimizing images on Shopify involves reducing file size without compromising quality, ensuring faster load times and improved SEO.
2
Use Shopify apps for easy and effective image optimization.
3
Faster loading images enhance user experience and engagement.
Recommended: 12 Best Shopify Image Editor Apps – [2023]
#
Name
Image

Get a Free Custom Shopify Store
1

PixPix: Simple Image Editor

2

Bulk Image Edit - Image SEO

3

Swap Photo Editor

4

Image Optimizer

5

SEO Image Optimizer ‑ SEO

6

Crush.pics - Image Compression

7

Retail Ready Photos by Pixc

8

Image Optimizer & Compression

9

Image/Photo Gallery, Portfolio

10

Photo Editor + Stock Images

11

Smart Image Optimizer

12

On Demand Photo Editing

Show More
Why Should you Optimize Images on Shopify?
Larger images use more memory and every time someone lands on your website, they have to load that image onto their browser. Therefore larger images will lead to longer loading times. For some sites, like those that don't have many images, the difference is rather limited. However, for eCommerce sites with lots of product images, it can make a significant difference.
Therefore, you should look at reducing the file size of your website images every time you upload them.
How do you Optimize Images on Shopify?
There are several ways that you can optimize images on Shopify. The first is to use programs like Paint.net or paint to reduce the size of the images that you're uploading in the first place. Images of products or taken on cameras can have dimensions that are thousands of pixels wide and high. Every pixel is a set amount of memory, so an image with too many pixels is going to take up too much memory.
Then you might need to adjust the file type of the image. There are numerous different file types that images can be. The two most common file types are png and jpeg. While png offers higher quality, jpg take up less memory. Therefore, for most images on your website, you should look at changing the file type of your images. You can save a lot of memory and load time because of this.
Another option is to compress your images on Shopify. Compressing has to be done by a third-party app. There are some free to use apps like RIOT that allow you to compress the image just by dragging the image into a panel and the software does the rest. Riot can also reduce the size of the image and also change the file type.
Using Shopify Apps to Help
Alternatively, you can optimize the images on your Shopify store by using Shopify apps. One app that does this is SEO Booster. You can optimize images in bulk. The advantage of this, is that you can save a lot of time and don't need to reload the image once it's been optimized. Some other apps specialize in optimizing your images.
The Benefits
After you've optimized your images on Shopify you should see loading times on your website improve considerably. This can also help you to improve your ranking on search engines. It can also improve your conversions on your website. According to statistics, for every second that it takes for your website to load, you can lose 7% of your revenue.
Enhancing Image SEO on Shopify
Descriptive Naming and Alt Attributes
In our extensive experience with digital marketing and development, we've identified the pivotal role of image naming and alt attributes in SEO. Descriptive, keyword-rich file names and alt attributes are not just a recommendation but a necessity. They ensure that search engines, including Google, effectively index and rank images, enhancing the visibility of your Shopify store.
We've always emphasized the importance of aligning image names and alt attributes with the search patterns of potential customers, ensuring that the images are easily discoverable and contribute to an enhanced user experience.
Image Dimensions and File Size
We understand the delicate balance between image quality and file size. Our expertise in optimizing images stems from years of experimenting and refining our approaches. It's essential to select appropriate image dimensions and angles, ensuring clarity and detail without compromising website load speed.
We've mastered the art of reducing file sizes without sacrificing quality, utilizing tools and techniques that ensure images are optimized for both desktop and mobile viewing.
Choosing the Right File Type
Our journey in eCommerce has taught us the significance of selecting the appropriate file type for images. JPEG, GIF, and PNG each have their unique characteristics and are suited for different scenarios.
We've found JPEG to be particularly useful for balancing quality and file size. GIFs are excellent for simpler images and animations, while PNG offers a compromise with support for more colors and transparency without the degradation issues associated with JPEGs.
Advanced Image Optimization Strategies
Thumbnail Optimization
In the world of eCommerce, where we've spent years honing our skills, thumbnail images are a double-edged sword. While they are instrumental in enhancing user experience, they can adversely impact page load speed if not optimized effectively.
We advocate for the meticulous optimization of thumbnail images, ensuring they are of the smallest file size possible to maintain a swift and responsive website.
Utilizing Image Sitemaps
Our in-depth knowledge of SEO intricacies has made us adept at utilizing tools like image sitemaps to enhance image visibility on search engines. Especially for websites employing JavaScript galleries or image pop-ups, image sitemaps are invaluable.
They ensure that all images, including those not directly called out in the webpage source code, are easily discoverable and indexable by search engines, amplifying the website's SEO performance.
Decorative Image Caution
In our journey, we've encountered the allure of decorative images in enhancing aesthetic appeal. However, we've also learned the importance of restraint.
Decorative images, while enhancing visual appeal, can bloat the webpage's file size, leading to increased load times. We've perfected the art of optimizing these images, ensuring they add visual value without compromising the website's performance and user experience.
Conclusion: How to Optimize Images in Shopify
Optimizing your images for mobile and desktop can have several benefits. From increased revenues to higher rankings on Google and other search engines, using an app, or doing the optimization manually, there are no reasons why you shouldn't be optimizing your website.
FAQs
Is there a recommended image size for Shopify product images to ensure optimal performance and quality?

Shopify recommends 2048 x 2048 pixels for square product images to balance quality and performance, but the optimal size depends on the theme and display needs. Properly sized and optimized images boost load speed, visual appeal, and user experience.

How to address blurry images in Shopify?

Blurry images can result from excessive compression or incorrect sizing. Ensure images are of high resolution and appropriately sized for display. Use quality compression tools and test different formats to achieve the best results.

Can Shopify automatically optimize images?

Shopify compresses images upon upload, but for advanced optimization, including alt text editing and additional compression options, using dedicated image optimization apps or tools is advisable.
Avi Klein
Vast experience in the online world. Shopify Expert, SEO expert, Web developer and consultant to several online companies. Read more about
our approach
to reviewing themes and apps.