How to Optimize Images in Shopify
Last modified: December 2, 2021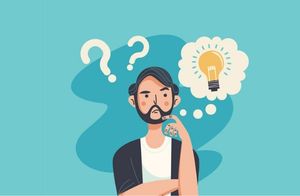 When it comes to SEO several aspects are important. Speed is one of them and there is nothing more detrimental to the speed of your website than large images on your website. Yet there are steps you can take to optimize the images on your Shopify store to make your site run faster.
Why Should you Optimize Images on Shopify?
Larger images use more memory and every time someone lands on your website, they have to load that image onto their browser. Therefore larger images will lead to longer loading times. For some sites, like those that don't have many images, the difference is rather limited. However, for eCommerce sites with lots of product images, it can make a significant difference.
Therefore, you should look at reducing the file size of your website images every time you upload them.
How do you Optimize Images on Shopify?
There are several ways that you can optimize images on Shopify. The first is to use programs like Paint.net or paint to reduce the size of the images that you're uploading in the first place. Images of products or taken on cameras can have dimensions that are thousands of pixels wide and high. Every pixel is a set amount of memory, so an image with too many pixels is going to take up too much memory.
Then you might need to adjust the file type of the image. There are numerous different file types that images can be. The two most common file types are png and jpeg. While png offers higher quality, jpg take up less memory. Therefore, for most images on your website, you should look at changing the file type of your images. You can save a lot of memory and load time because of this.
Another option is to compress your images on Shopify. Compressing has to be done by a third-party app. There are some free to use apps like RIOT that allow you to compress the image just by dragging the image into a panel and the software does the rest. Riot can also reduce the size of the image and also change the file type.
Using Shopify Apps to Help
Alternatively, you can optimize the images on your Shopify store by using Shopify apps. One app that does this is SEO Booster. You can optimize images in bulk. The advantage of this, is that you can save a lot of time and don't need to reload the image once it's been optimized. Some other apps specialize in optimizing your images.
The Benefits
After you've optimized your images on Shopify you should see loading times on your website improve considerably. This can also help you to improve your ranking on search engines. It can also improve your conversions on your website. According to statistics, for every second that it takes for your website to load, you can lose 7% of your revenue.
Final Word: How to Optimize Images in Shopify
Optimizing your images for mobile and desktop can have several benefits. From increased revenues to higher rankings on Google and other search engines, using an app or doing the optimization manually, there are no reasons why you shouldn't be optimizing your website.
Avi Klein
Vast experience in the online world. SEO expert, Web developer and consultant to several online companies.
Read more...
. Read more about
our approach
to reviewing themes and plugins.