How to Sell on Shopify [2023]
Last modified: April 21, 2023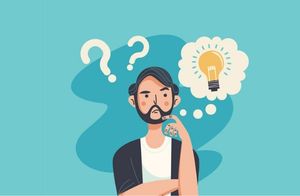 Shopify is a very versatile, all-in-one, robust and scalable solution for selling online. It enables entrepreneurs of all levels to establish an online selling platform to sell products, goods and more online. As a solution, it's very easy to use and offers flexibility and powerful solutions to sell products and collect revenues within just a few clicks.
They also have a wide range of sales channels that are available that allow you to sell on Shopify with ease. This can be useful because you can list and sell products on numerous channels (i.e. WordPress, Amazon, Google, eBay, etc.) but have everything processed in one place. You can also sell face-to-face with customers using the Shopify POS app with a credit card reader and other hardware.
*Check out our Shopify POS Introduction
Here are some of the online sales channels support by Shopify:
Online Store
This is the basic website that comes with your Shopify plan. It provides you with a hosted domain and a myshopify.com address. The online store can list products, collect payments and be used for logistical purposes like arranging shipping and more.
Facebook
You can post and sell products from your Facebook shop tab. This can be great for those who have a large and engaged social media following.
Pinterest
You can add buyable pins to any product listed on your Shopify store and that has been shared on Pinterest. This is another great option for those who have already established a strong, loyal following on social media.
Buy Button
There's also the Shopify buy button. This allows you to embed a Shopify buy button on any website or blog (like on WordPress, Squarespace, Tumblr) and this connects directly to your Shopify checkout.
Messenger
When speaking to customers on messenger you can send them order and shipping notifications to them as well as promote products that they can immediately purchase for ease. This is a great way to offer customer service and direct customers to the right product and lower abandoned cart rates from the customer losing the potential product while looking for the product you mentioned on your store.
Amazon
You can use your Shopify store to sell products through the largest eCommerce store in the world. There is a lot of potential in this sales path as Amazon has millions of visitors a month across the world and your store's products can appear to those visitors.
eBay
As well as Amazon, you can also use eBay to sell products and connect that to your Shopify store.
Mobile Apps
You can also use Shopify apps to build your own iOS app that can help customers make purchases using their creditor card, PayPal or Apple Pay.
How To Add A Sales Channel To Your Store:
To add a sales channel to your Shopify store, follow these steps.
Step 1 – Login
Login to your Shopify dashboard using your store credentials.
Step 2 – Sales Channels
Go to the 'Sales Channels' option and click on the '+' button.
Step 3 – Find The Sales Channel
From the list of sales channels, click on the name that you would like to add. Within the next screen click on the 'Add Channel' option to start using it for your business.
If you need more help about selling on Shopify, you can read our blog for more helps, tips and more.
Avi Klein
Vast experience in the online world. SEO expert, Web developer and consultant to several online companies.
Read more...
. Read more about
our approach
to reviewing themes and plugins.