How to Sell on Shopify [2023]
Last modified: October 8, 2023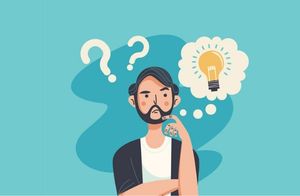 Shopify is a very versatile, all-in-one, robust, and scalable solution for selling online. It enables entrepreneurs of all levels to establish an online selling platform to sell products, goods, and more online. As a solution, it's very easy to use and offers flexibility and powerful solutions to sell products and collect revenues within just a few clicks.
They also have a wide range of sales channels that are available that allow you to sell on Shopify with ease. This can be useful because you can list and sell products on numerous channels (i.e. WordPress, Amazon, Google, eBay, etc.) but have everything processed in one place. You can also sell face-to-face with customers using the Shopify POS app with a credit card reader and other hardware.
*Check out our Shopify POS Introduction
Here are some of the online sales channels supported by Shopify:
Key Takeaways
1
Shopify offers a robust and scalable solution for establishing an online selling platform easily and efficiently.
2
Entrepreneurs can utilize Shopify's wide range of sales channels, including WordPress, Amazon, Google, and eBay.
3
The platform supports face-to-face sales with the Shopify POS app, enhancing flexibility in transactions.
Online Store
This is the basic website that comes with your Shopify plan. It provides you with a hosted domain and a myshopify.com address. The online store can list products, collect payments and be used for logistical purposes like arranging shipping and more.
Facebook
You can post and sell products from your Facebook shop tab. This can be great for those who have a large and engaged social media following.
Pinterest
You can add buyable pins to any product listed on your Shopify store and that has been shared on Pinterest. This is another great option for those who have already established a strong, loyal following on social media.
Buy Button
There's also the Shopify buy button. This allows you to embed a Shopify buy button on any website or blog (like on WordPress, Squarespace, Tumblr) and this connects directly to your Shopify checkout.
Messenger
When speaking to customers on messenger you can send them order and shipping notifications to them as well as promote products that they can immediately purchase for ease. This is a great way to offer customer service and direct customers to the right product and lower abandoned cart rates from the customer losing the potential product while looking for the product you mentioned on your store.
Amazon
You can use your Shopify store to sell products through the largest eCommerce store in the world. There is a lot of potential in this sales path as Amazon has millions of visitors a month across the world and your store's products can appear to those visitors.
eBay
As well as Amazon, you can also use eBay to sell products and connect that to your Shopify store.
Mobile Apps
You can also use Shopify apps to build your own iOS app that can help customers make purchases using their creditor card, PayPal or Apple Pay.
How To Add A Sales Channel To Your Store:
To add a sales channel to your Shopify store, follow these steps.
Step 1 – Login
Login to your Shopify dashboard using your store credentials.
Step 2 – Sales Channels
Go to the 'Sales Channels' option and click on the '+' button.
Step 3 – Find The Sales Channel
From the list of sales channels, click on the name that you would like to add. Within the next screen click on the 'Add Channel' option to start using it for your business.
Enhancing Your Shopify Sales Strategy
Optimizing Sales Channels
We understand the importance of diversifying sales channels to reach a wider audience. Shopify not only provides a robust online store but also integrates with various platforms like Facebook, Instagram, Pinterest, and TikTok.
We've spent years mastering the art of multi-channel retailing, ensuring that products are visible where potential customers frequent. By connecting these platforms to the Shopify dashboard, managing sales and inventory becomes seamless, a strategy we've found invaluable in boosting sales.
Product Presentation and Management
Our expertise in digital marketing has taught us the significance of an appealing product presentation. Detailed descriptions, high-quality images, and videos are essential in conveying the value of products.
We've also learned the importance of SEO in product listings, a skill we've honed to ensure that our products are easily discoverable online. Inventory management is another area we excel in, with systems in place to track stock levels across multiple locations, ensuring availability and customer satisfaction.
Payment and Checkout Optimization
In our years of experience, we've observed the direct impact of a streamlined checkout process on conversion rates. We've adopted Shopify Payments to offer a variety of payment options, ensuring convenience for all customers.
Our checkout is optimized to reduce cart abandonment, a testament to our commitment to providing an exceptional shopping experience. We continuously refine this process, drawing from our extensive experience in eCommerce.
Mastering Online Business Operations
Shipping and Fulfillment
We've always prioritized efficient and reliable shipping. Drawing from our experience, we offer various shipping options, including carbon-neutral shipping.
We've navigated the complexities of international shipping, ensuring that our products reach customers globally. Our systems are designed for efficiency, a result of years of refining our operations to meet and exceed customer expectations.
Marketing and Promotion
Our team is adept at utilizing social media and paid advertising to elevate brand visibility. We've crafted compelling content that resonates with our audience, a skill honed over years of digital marketing.
Our strategies are dynamic, adapting to the evolving digital landscape to ensure that our products are always in the spotlight. We leverage social proof and customer reviews, capitalizing on our long-standing reputation for quality and service.
Continuous Improvement
In our journey, we've embraced the principle of continuous improvement. Automation of time-consuming tasks and experimentation with in-person commerce are aspects we've integrated into our business model.
Our content marketing strategy is multifaceted, offering value beyond product sales and establishing us as authorities in our niche. Every step we take is informed by years of experience, a commitment to excellence, and a desire to innovate.
Conclusion: How to Sell on Shopify [2023]
If you need more help selling on Shopify, you can read our blog for help, tips, and more.
FAQs
What can I sell on Shopify?

You can sell a wide variety of items on Shopify, including physical products, digital products, services, and memberships. It caters to a diverse range of industries, from fashion and beauty to technology, art, and home decor, making it a versatile platform for all kinds of businesses.

How secure is Shopify for my online store?

Shopify enhances online store security with SSL certificates, PCI DSS compliance, and 24/7 monitoring, safeguarding both store owners' and customers' data.

How do I choose the right Shopify plan for my business?

Choosing the right Shopify plan for your business depends on your specific needs and budget. Evaluate the features, transaction fees, and support options of each plan, considering your expected sales volume, required features, and the level of customization you need for your online store.
Avi Klein
Vast experience in the online world. Shopify Expert, SEO expert, Web developer and consultant to several online companies. Read more about
our approach
to reviewing themes and apps.