How to Sell Print on Demand Stickers?
Last modified: September 21, 2023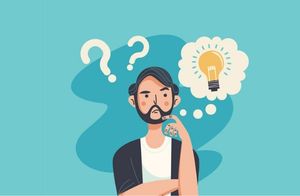 Are you looking to sell print on demand stickers? Then here are some of the best tips to make sure that you can sell on Shopify with some of the best print on demand companies that can help.
Recommended: 10 Best Print on Demand Shopify Themes
#
Name
Image

Get a Free Custom Shopify Store
1

Palo Alto

2

Polaris

3

Symmetry

4

Startup

5

Artisan

6

California

7

Highlight

8

Booster

9

Woodstock

10

Avatar

Show More
Why Sell Print on Demand Stickers?
Stickers are very popular products, especially for small gifts, favor bags or small fun items for children. There are lots of designs for stickers, but you can also create your designs and then sell these online. To make it more profitable, you should try to have print-on-demand stickers. This is when a sheet of stickers are only printed when there is an order for them.
You can sell stickers as a stand-alone product on your website if you are an influencer or you can make it a product that you sell alongside other products like t-shirts, caps, other clothing and more.
So what are the best tips for creating and selling your own print on demand stickers?
1. Set a Niche
The first thing that you should do is select a niche. There are numerous niches and this is probably already selected for you if you're an established brand. If not – how about jewelry?
2. Select a Printer
The next stage is to select a printer for your stickers. There are lots of printers that you can use including Printful and Printify. These are great options because they have fast turnarounds and are really professional. You can expect that your website's customers will be satisfied with the final results.
3. Build a Website
If you haven't already, you should build a good website. The best platform to use would be Shopify. This has extensions (apps) for Printful, Printify and more than allow for better management of your products. In addition, other apps allow you to build a profitable website that can have more marketing options.
For instance, you can add email marketing, auto-posting to social media and more.
4. Market Widely
Next, you need to market your brand across social media channels and improve your website's SEO. If you're on YouTube, then you should include your stickers on the channel. Video can help you increase conversions with ease. Therefore, you can add product videos to your product pages to make them more conversion-friendly.
5. Replace Products Regularly
Another tip is to make your products scarce. By this, what is meant is that your products are available only for a certain length of time and then discontinued. Then a new product should replace it. This can make products more scarce, valuable and allows you to sell more on your website. This can also help you build a stronger following online.
Final Word: How to Sell Print on Demand Stickers?
Are you wondering how you can sell POD stickers? Using Shopify and one or two of the print on demand companies makes this process really easy. You can build a website on Shopify within just a few hours and start selling soon.
Avi Klein
Vast experience in the online world. SEO expert, Web developer and consultant to several online companies.
Read more...
. Read more about
our approach
to reviewing themes and plugins.