How to Start a Liquor Shopify Store in [2023]
Last modified: July 4, 2022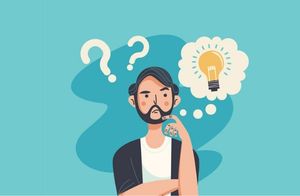 Liquor is one of the more challenging products to sell online. Not because it is difficult to sell to people, but because there are lots of rules and regulations that must be adhered to when you are selling it, especially internationally and to what age the person can make a purchase. In this article, we look at how to start a liquor Shopify store, with a focus on the precautions that you might want to take.
Recommended: 10 Best Shopify Age Verification Apps – [2023]
#
Name
Image

Get a Free Custom Shopify Store
1

Age Gate

2

18 Plus Age Verification Popup

3

Age Check + Age Verification

4

Age Verification Pro

5

Smart Age Verification

6

Age Checker Plus

7

Age Verification Popup

8

Elfsight Age Verification

9

Age Check

10

EVS Age Verification

Show More
Add an Age Check App
There are lots of apps that are other to protect you from selling to the wrong audience due to their age. With a liquor store, you need to ensure that all those visiting your store or making an order are above a certain age or you could be fined. Using an age verification app is really easy and many of them have high accuracy levels.
Be sure that you are setting the age right. In the UK, the legal age is 18, but in some parts of the US, the legal age is 21. Therefore, you need to think about where you are selling your product and what age limits there are at that location.
Add a Geolocation App
At the same time, you might want to block your website from being visited by certain countries. Many countries around the world, especially those with Muslim heritage or leaders, ban the sale of liquor. So you don't want people visiting from these countries, or buying from you.
A geolocation app can sometimes be bypassed with a VPN, but you can also block shipping locations to prevent orders from being made in certain counties.
Create a Shopify Account and Get Details Right
To start your liquor store on Shopify, you need to create a Shopify account. You get a 14-day free trial, which is long enough to build your website. You can then use a theme to create the basic design for your store and then add the relevant apps as mentioned above.
Be sure to create a store and add in the right shipping, tax and payment details. And you can also register your domain with Shopify to make website management easier for you.
Keep Records
Be sure that you have a way to save all your order information. If there is a problem with an order, like the police claim that you sold to a person under the legal age, you need to present the proof that you carried out all necessary checks to ensure they were legally able to make the purchase.
Some apps can help you with this as well. Always backup your data where you, sometimes digital data can be lost, stolen or corrupted.
Final Word: How to Start a Liquor Shopify Store
Above are some of the tips that you need to start a Liquor Shopify store. This is not an easy process, but it can help you build a successful business and prevent you from being on the wrong side of the law.
Avi Klein
Vast experience in the online world. Shopify Expert, SEO expert, Web developer and consultant to several online companies. Read more about
our approach
to reviewing themes and apps.