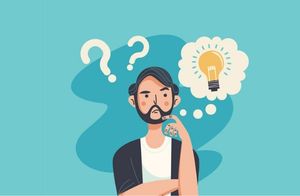 How to View the Shopify Finances Summary Page on Shopify
Last modified: December 3, 2021
Smart eCommerce business owners know the finances of their business inside and out. They can say exactly what their monthly income is on average, what sales they're making, what expenses they have and all sorts of information that they want. Some Shopify store owners will use Xero or Quickbooks to help them. You can get apps, like this one, that can help you link your store to these accounting software to get your information.
However, there are financial reports that are available, for free, on Shopify. You just need to know how you're going to access them. By being able to regularly access your store's financial records you can start to see trends in your performance, sales and more that can help you grow your business and avoid not having the capital to invest in new stock.
Here are the instructions on how you can access your store's financial records. It is fairly easy to do.
Recommended: What are the 10 Best Shopify Accounting Apps? – 2023
| # | Name | Image | |
| --- | --- | --- | --- |
| | Shopify | | More Info |
| 1 | Xero Bridge | | More Info |
| 2 | German Accounting Integration | | More Info |
| 3 | QuickBooks Bridge | | More Info |
| 4 | QuickBooks Desktop Sync | | More Info |
| 5 | A2X for QuickBooks and Xero | | More Info |
| 6 | Xero Integration by Bold | | More Info |
| 7 | QuickBooks Online by OneSaas | | More Info |
| 8 | QuickBooks Online/Xero Sync | | More Info |
| 9 | FreshBooks | | More Info |
| 10 | Accountify: Real Time Profit | | More Info |
| 11 | Accountingexport Pro | | More Info |
| 12 | Sage Accounting EMEAA | | Inactive |
Step 1 – Log In
The first step is to log into your store's website using your store credentials.
Step 2 – Analytics
Now you need to click on the 'Analytics' option that is on the left-hand menu.
Step 3 – Go to Reports
Within the 'Analytics' you will automatically be taken to the first section that is called Dashboard. From here you need to select the second section, this is called 'Reports'.
Step 4 – Finances Summary
Scroll down the 'Reports' section. Then you can view everything that is associated with the finances of your website. To see a summary, click on the 'Finances Summary'.
There are three different areas within the finances summary page. There are sales, payments and liabilities. You can also take an overview of your sales, payments and gift card data. These will be recorded for a specific timeframe, that you can change.
Within each of the sections on the summary, you can view a more detailed report. Therefore, you can see what areas need to have a considerable investment for improvement. This investment could be time or monetary.
Step 5 – Optional Step
You can now also see what channels are making the most sales and performing the best. You can do this by selecting the 'All Channels' button at the bottom and then select the channel that you would like to take a closer look at.
You're also able to change the date range for the reports as well. This allows you to compare trends over a longer period or see how you're doing between two different times. For instance, are you performing better this first quarter compared to the first quarter of the last financial year?
Final Word: How to View the Shopify Finances Summary Page on Shopify
When it comes to managing your website, financial management is really important. You can use numerous accounting apps to help you manage your website's finances. Or you can see all the information you want in detailed reports that are available, for free, on Shopify. You can also use report apps to create customized reports that are more specific to your needs.
Offers & Promos