How To Add Gift Cards To Shopify
Last modified: December 2, 2021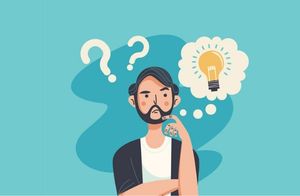 Gift cards are a popular present that is given to friends and family. In 2018, there were $160 billion gift card sales in the US alone. Having them on your store can have numerous benefits. For one, it guarantee you a sell of a product later on, but gives you the funds upfront.
They can also be a great benefit for spreading your brand's name about. Gift cards can also be a good way to offer customers a refund for certain products.
Gift cards are easily accessible on your Shopify store. But you do need to activate the feature first. This is the quick guide to have gift cards on your store.
Step 1 – Login
Login to your Shopify store, using your user credentials.
Step 2 – Finding The Gift Card Options
From your admin page go to the 'Products' options and then find the option that says 'Gift Cards'.
Step 3 – Activate
Now you can click on the option that reads 'Start selling gift cards on my store'. As soon as you save this option, your first gift card is created on your products list. However, it will be hidden from the sales channels at first.
Step 4 – Adding/Updating A Gift Card Product
Now you need to manage your gift cards. Whether you're adding or updating the gift card product, this process is almost the same. The first thing you need to do is to go back to the 'Products' and then 'Gift Cards' option.
Step 5 – Manage
Now you need to click on the 'Manage gift card products'. If you want to manage an existing gift card product then you need to click on the product in the list that displays. If you want to add a new gift card to your store, then click on the option: 'Add gift card product'.
Step 6 – Add/Edit The Gift Card Information
Now you can enter in the information for the gift card. Here are some guides on what to do.
Title – Enter the name for the gift card that the customer will see. For instance, 'Birthday Gift' or 'Wedding Gift'.
Description – Describe the gift card to your customers, this is the description that will appear on your store, so be sure to make it effective.
Images – You can upload images for your gift card.
Denominations – Add the denominations that you want to have for the gift card. Each denomination is counted as a variant for the product.
Search Engine Listing – Change any SEO you would like for the product.
Product Availability – Ensure that your product is available for the customer to buy. You might want to customize its specific selling date for it to sell on. To do this, click on the calendar icon beside the 'Online Store' and you can set the date that the card will be available to be bought from.
Organization – Add any other information about the product/vendor that you would like to. For instance, if you sell Amazon or eBay gift cards on your store, you could add this information here. You should also add tags so customers can find the gift cards easier.
Step 7 – Save
When you're complete, click on the 'Save Gift Card Product' option.
Final Word: How To Add Gift Cards To Shopify
Adding gift cards is important. However, they default gift cards on Shopify are basic and can look unappealing compared to others on the market. You can improve their attractiveness with some great apps, like Shopkeeper Gift Cards. With this app you can customize your gift cards and improve their sales.
Avi Klein
Vast experience in the online world. SEO expert, Web developer and consultant to several online companies.
Read more...
. Read more about
our approach
to reviewing themes and plugins.