How to Wrap Text Next to a Picture on a Shopify Page
Last modified: December 5, 2021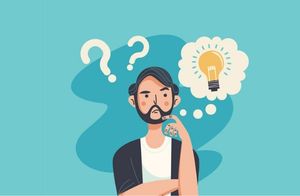 There are many different ways that you can display images on your Shopify page. On product pages, you're rather limited but on pages and blog posts you can have images that divide content, run alongside content or wrap-around text. The latter of these can be very good for visuals and can remind readers of old-style books that can be a great way to build a relationship with older readers.
If you're looking to wrap the text around your picture on your Shopify page, here are the instructions that you need.
Recommended: 10 Best Shopify Image Editor Apps – [2023]
#
Name
Image

Get a Free Custom Shopify Store
1

PixPix: Simple Image Editor

2

Bulk Image Edit - Image SEO

3

Swap Photo Editor

4

Photo Editor + Stock Images

5

Image Optimizer

6

SEO Image Optimizer ‑ SEO

7

Crush.pics - Image Compression

8

Retail Ready Photos by Pixc

9

Image Optimizer & Compression

10

Image/Photo Gallery, Portfolio

11

Smart Image Optimizer

12

On Demand Photo Editing

Show More
Step 1 – Log In
The first thing you need to do is to log into your account.
Step 2 – Page
Now you need to go into the page that you would like to edit and open up the page editing screen.
Step 3 – Insert Image
Now you need to find the place where you would like to add the image to your website. Select the location using your mouse pointer and then add an image to the page as you would.
Step 4 – Edit Image
Now you can select the image and double click on it. Alternatively, you can click once on the image and then select the 'Image' button that is located on the 'Page Edit' button.
The 'Edit Image' window will appear on your screen as a popup. You will see several options that are available to you. The one that you're looking for is labeled as the 'Wrap Text Around Image'.
This will wrap a sentence or description around the image that is selected. It will only work on the image you've selected. If you're looking to do it to multiple images, you will need to repeat the process.
This option will not allow you to wrap paragraphs around your images. This will result in an image that will be unwrapped as soon as the next paragraph is started.
If you're looking to wrap the image around paragraphs you will need to make changes to the HTML coding of your website. This can be done with some custom code apps, like this one here. However, this is something that is often completed by a professional because a mistake can ruin your website.
Tips for Images
It is important that you consider what images and the size of the image that you would like to wrap text around. The wrong size can adversely affect the professional look of your website. That is why wrapping text around an image is now often not used on website design. It can also be very bad for mobile usability.
However, sometimes a personal choice of wrapping text is what you need. It can help create a certain branding around your website that some customers will like.
Final Word: How to Wrap Text Next to a Picture on a Shopify Page
If you're looking to wrap text around an image on your Shopify store, then you need to take the steps above. While it is a simple process, you might want to reconsider your choice as it isn't very friendly for smaller screens and mobile devices.
Avi Klein
Vast experience in the online world. SEO expert, Web developer and consultant to several online companies.
Read more...
. Read more about
our approach
to reviewing themes and plugins.