An Omnichannel Definition
Last modified: March 22, 2023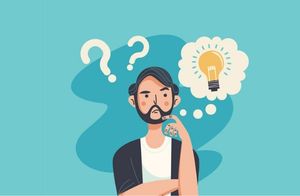 Omnichannel is one of the top marketing terms that you should be carefully used on your Shopify website. Omnichannel marketing has been found to help you build your business' revenue by 9-10% and can be used to reduce the time that it takes to service customers as well, therefore, orders are deemed to be more profitable. So what is the omnichannel definition and how can you add it to your website.
Recommended: 10 Best Shopify Omnichannel Apps – [2023]
#
Name
Image

Get a Free Custom Shopify Store
1

Omisell Omnichannel Management

2

Kustomer

3

Omnisend Email Marketing & SMS

4

Marsello

5

Loyalty Experience Manager

6

Actindo Unified Commerce Suite

7

eRetail Express

8

Vitals: 40+ Marketing Apps

9

XOOT | 25+ Vital Apps | Upsell

10

Free 25+ Vital CX Apps

Show More
The Omnichannel Definition
The omnichannel definition is relatively simple. It is the bringing together of different platforms to create a streamlined, integrated communications process that allows you to engage with your audiences. As well as adding platforms like social media, email marketing, online chat and other online options, omnichannel also refers to offline communication channels.
The idea is that the consumer gets the experience of a continuous conversation with your brand during and after the purchasing journey.
To make this happen, your omnichannel app on Shopify, like Omnisend, should collate all the communications and add them directly into a database that can be accessed whenever the customer speaks to your brand.
The Benefits of Omnichannel Marketing
There are many different benefits of omnichannel marketing that you can experience. The first is the improvement in the user's experience. While this might seem more beneficial for the customer, in reality, there are lots of great business benefits. A happy customer is more likely to return to your website for more purchases and they are likely to spend more.
At the same time, those who are happy with their purchase will also be more willing to talk about your brand to friends and family. This can be very important because this is a nice marketing option that can help you reach more people.
Another benefit that you can experience is that omnichannel can help you reduce time speaking to customers. This is because the customer doesn't have to repeat anything. After all, you already have that information. Another factor in saving time is that you can utilize other technology like chatbots to help you manage the conversation.
Some apps can help you add this.
How to Add Omnichannel Marketing to your Website
When you want to omnichannel marketing to your website, you can do so really easily. Shopify has lots of apps that can help you add omnichannel to your website. All you need to do is install the app on your website. To do this, all you need to do is find the app you would like and then install it like other apps.
Each app has different customization options. Omnisend offers one of the easiest setups, however.
Final Word: An Omnichannel Definition
Did you want to know what omnichannel was? Above is the omnichannel definition. It is a simple process that allows you to communicate with your audience easily. It can really be useful for helping you improve the performance of your business and helping you to make customers happier.
Avi Klein
Vast experience in the online world. Shopify Expert, SEO expert, Web developer and consultant to several online companies. Read more about
our approach
to reviewing themes and apps.