How to Engage Audiences on Shopify to Increase Conversions
Last modified: December 29, 2021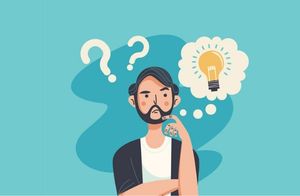 You can't just rely on your website to make a sale in some niches. You have to be more personal and start selling on a more one-to-one basis to increase the revenues and profits that you make. Therefore, you have to look at new avenues on your website for engaging audiences to help you make sales.
Here are some of the tactics that you can use to do this:
Recommended: 16 Best Converting Shopify Themes [Dec, 2023]
#
Name
Image

Get a Free Custom Shopify Store
1

Debutify

2

Symmetry

3

Palo Alto

4

Korando

5

Atlantic

6

Mavon

7

Grid Theme

8

Everything

9

Luce

10

BoosterTheme.com

11

Retailer Multipurpose Fastest Converting Shopify Themes

12

Polaris

13

Pop

14

Plain

15

Shoptimized™ - Highest Converting Shopify Theme

16

Jumpstart

Show More
Email Marketing
One of the first things that you can do is to use email marketing. It can take up to 15 touchpoints before 80% of customers will buy from you. Therefore, you need to increase the number of times that you speak to them. If you're relying on your website you might be waiting a long time. About 70% of the traffic that you generate will not return to your website, unless you subscribe them to a mailing list.
Email marketing is also one of the most effective solutions when it comes to sales. Research has shown that you can earn about $38 for every $1 that you spend on email marketing solutions. With MailChimp, where there are some great apps, you can get a free account that allows you to send 10,000 emails a month. Or you can try other solutions.
Live Chat
Another option is to use live chat. This helps to build trust with your audience and there are numerous apps that can help you. Live chat apps can help you see the browsing history of the audience, what they've got in a basket and allow you to send offers and discounts through the chat system to help you convert the visitor.
In addition, live chat can reduce the time it takes to convert a visitor to a customer. There are also apps that allow you to have a presence on your website 24/7. This is either through paid contractors who operate your website for you or through chat bots that can help you manage chats through automation.
Telephone
Taking calls at your premises might be a great way to speak to customers and build trust. Older generations are likely to pick up the phone and get into a conversation with you about potential purchases. A telephone can only be managed for so long however, so be sure that you place the opening times for your lines.
Also be sure that you list carefully where you accept orders from. You don't want to be taking calls from another country if you can't service that area.
Video Chat
There are some apps that allow you to video chat with your clients. This can help them to feel connected to the call agent or you can use it for personalized shopping experiences. There are apps, like this one, that allows you to host video chat on your website. Or you can use Facebook Messenger or Microsoft teams as a platform for you to have video chat for your business.
Final Word: How to Engage Audiences on Shopify to Increase Conversions
There are way to improve your conversions on your website by improving your website's communication channels. This can include using email marketing, live chat, chat bots, telephone and video chat. What option will you use?
Avi Klein
Vast experience in the online world. Shopify Expert, SEO expert, Web developer and consultant to several online companies. Read more about
our approach
to reviewing themes and apps.