Selling Print on Demand Puzzles Easily
Last modified: September 21, 2023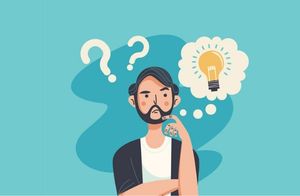 Puzzles are a very popular gift with birthdays, anniversaries, Christmas and other events. In the US, jigsaw puzzles sales reached nearly $3 billion in 2020. Sales have grown since there and are looking like they will continue to grow for some time. That is why it is a very lucrative business and you can easily get into the market with print on demand puzzles.
Recommended: 14 Best Shopify Print-On-Demand (POD) Apps – [2023]
#
Name
Image

Get a Free Custom Shopify Store
1

Printful

2

Printify

3

SPOD

4

CustomCat

5

teelaunch

6

JetPrint

7

AOP+ Easy Print on Demand

8

T-Pop

9

Two Fifteen

10

WC Fulfillment

11

Factory4me

12

Pixels

13

Riverr

14

Print Partners

Show More
Why Sell Print on Demand Puzzles
There are so many businesses that might think that they should produce and sell puzzles on their own. However, going through the POD puzzles route can be more rewarding. For instance, you can be more financially secure. You can use Printify (or another POD app) to print and distribute your products while you concentrate on the sales and you don't need to pay for anything until you've made a sale.
Not only are you saving time on your business costs, but you can save on your business processes. You don't need to touch the product and you can concentrate on the marketing. At the same time, with all the extra time on your hands and free from having to purchase lots of stock to sell, you can increase your product range.
How to Sell POD Puzzles
There are many ways that you can get started with POD puzzles. The first step is to start a new website. The best platform to start selling on is Shopify. Shopify is really easy to use and it has lots of themes and apps that can help you improve your website's performance online.
Creating a Shopify website takes just a few hours and you can start selling. The average Shopify website takes just 14 days to get the sale too.
Top Tips for Selling Print on Demand Puzzles
There are lots of tips to help you sell print on demand products. One of the best tips for you is that you can constantly look at your website's best products. If there is a product that isn't selling well, then you can discontinue it. There will be no costs associated with the loss because you don't have any leftover stock.
You can always create new products.
Remember to always use special offers and discounts to get customers to commit to a purchase. And you can use social media, email marketing and push notifications to help you boost your sales as well.
Finally, you want to make sure that you're regularly improving your website's SEO. Jigsaw puzzles are very popular and there are lots of competitors. Good SEO will help you grow your traffic. You should aim to get about 70% of your traffic from Google and other search engines.
You could always bundle up with a different type of product. How about something simple like notebooks?
Final Word: Selling Print on Demand Puzzles Easily
Selling print on demand puzzles is a great way to grow your business. With good marketing and a great platform, you can really increase your chances of creating your website's revenues.
Avi Klein
Vast experience in the online world. Shopify Expert, SEO expert, Web developer and consultant to several online companies. Read more about
our approach
to reviewing themes and apps.