The Best Clothing Print on Demand Products
Last modified: September 20, 2023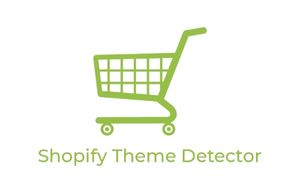 Are you looking to build the best clothing print on demand business? Then you will want to know what products will sell well on your store. Here is a list of the best products that you can sell on your website and that you can find on Printful, Printify and other print on demand apps.
Recommended: 14 Best Shopify Print-On-Demand (POD) Apps – [2023]
#
Name
Image

Get a Free Custom Shopify Store
1

Printful

2

Printify

3

SPOD

4

CustomCat

5

teelaunch

6

JetPrint

7

AOP+ Easy Print on Demand

8

T-Pop

9

Two Fifteen

10

WC Fulfillment

11

Factory4me

12

Pixels

13

Riverr

14

Print Partners

Show More
T-Shirts
This is an almost essential item on any print on demand website. You can create lots of designs that can be specific to your website. You can swap and change designs regularly and offer discounts for bundles and more.
You can sell customized t-shirts in any color with lots of different designs from those that are just on the front of the shirt or cover the whole garment.
Crew Neck Sweatshirts
While hoodies are often cited as being a great product to sell, crew neck sweatshirts are often forgotten about. Not to mention activewear. They offer your customers comfort, style and customers love them just as much as they do other products like hoodies.
There are lots of styles and colors that you can use in your base product and designs can be perfected to the exact brand you would like. Also, crew neck sweatshirts can be worn all year round, so this product has a long selling season.
Long Sleeve Shirts
Long sleeve shirts are a very popular and high demand product. Whether you want to sell cotton or cotton/poly tops, there are plenty of options on stores like SPOD for you to have a range of products. You can choose from many different colors and create designs that are unique to your store.
These are also relatively cost-effective to your customers and you can sell them in packs to improve revenues and increase profits across your store.
Leggings
Leggings are one of the top products across the world right now. They are versatile and can be used within lots of different environments and for numerous occasions. You can create a unique brand based on a niche within the leggings industry alone and there are lots of designing options you have as well.
Leggings are comfortable, warm and there are lots of ways to combine them with other products as well to help you improve profitability.
Flip Flops
During the summer holiday season, the sales of flip flops can go really high. Therefore, having a few custom design flip flops on your store can be a good way to attract audiences. They're also a cost-effective option with a low price point that allows you to provide a good deal to your customers.
Socks
Socks are an essential item that can be sold for office wear or gift options during the winter season. Socks are a very popular Christmas gift. There are so many ways that you can customize your socks with full print designs or just small customizations for your items.
Final Word: The Best Clothing Print on Demand Products
Above are some of the best clothing print on demand products that you can sell on your website. They all have high demand and good opportunities for unique designs and profitability. Which of these products will you sell?
*Did you know you can do POD for phone cases?
Avi Klein
Vast experience in the online world. Shopify Expert, SEO expert, Web developer and consultant to several online companies. Read more about
our approach
to reviewing themes and apps.