Top Tips for your Shopify Abandoned Cart Popup
Last modified: March 13, 2022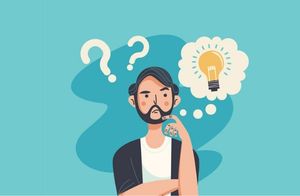 About 70% of your website's carts are going to be abandoned. If you have a lot more mobile traffic, then you can sometimes expect the number to increase to 85%. That means that you have an opportunity to grow your sales, but only when you're using a Shopify abandoned cart popup app and some great processes for managing that.
There are some great exit-intent popups that you're able to use on Shopify to help you build a better process for preventing abandoned carts or even reclaiming them. Some of these can include gamification options like those that are included within Vitals and Sales Rocket.
However, having a popup is one thing. It needs to look good on your website and perform better for it to be successful. So here are some top tips for you to know more about how you can have a better performing Shopify Abandoned cart popup.
Recommended: 12 Best Shopify Abandoned Cart Apps – [2023]
#
Name
Image

Get a Free Custom Shopify Store
1

Smart Push Marketing – WebPush

2

Abandoned Cart Recovery

3

Abandoned Cart Recovery Email

4

Kit Karts

5

WhatsApp Chat + Cart Recovery

6

Recapture Abandoned Carts

7

PushOwl Web Push Notifications

8

Checkoutify

9

Messenger Abandoned Cart Bot

10

Abandoned Cart Messenger

11

Cart Absolute by MDeVs

12

SINOBOT

Show More
Tip One: Offer Value
The popup needs to offer value for the audience for them to convert on it. You can't just ask for their email address. You need to give them something for that email address. For services, you could offer them a free downloadable or for eCommerce, you can offer a discount.
Another option is to use gamification like a wheel of fortune game that offers them a chance to win a reward for their email address.
Tip Two: Give Ownership
Ensure that the audience knows that they're getting something that is by right 'theirs'. This means using terms that provide ownership such as 'your'. Ownership means that the customer will want it more because they think they already have it.
Tip Three: Use the Right Colors
Color theory means that audiences associate certain colors with particular marketing messages. The combination of colors is also important and certain colors cannot be combined.
Be sure to double-check the colors being used in your adverts.
Tip Four: Remember not to Use the Popup Too Many Times
You must use cookies on your website to ensure that your website doesn't show the popup too many times to your audience because this can annoy them. At most you should only be showing the exit-intent popup once per visitor as this can annoy customers when it comes up too often.
Tip Five: Use Actions
Also, remember to use proactive words that tell the reader what to do. So use words like 'subscribe', 'sign up' or 'claim'. This gives clear actions for the audience to follow.
Final Word: Top Tips for your Shopify Abandoned Cart Popup
Shopify abandoned cart popup apps are really easy to use. But they need to be really well designed and applied to make sure that they have the best results for your brand. Above we include some of the best tips for you to apply to your Shopify website.
Avi Klein
Vast experience in the online world. Shopify Expert, SEO expert, Web developer and consultant to several online companies. Read more about
our approach
to reviewing themes and apps.