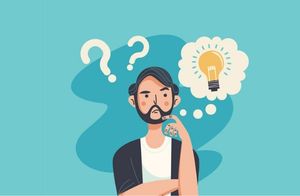 What Is a Niche in Dropshipping?
Last modified: January 23, 2022
When people start dropshipping one of the first things that they're told to do is to get a niche. However, not everyone understands what a niche is. So here we ask what is a niche in dropshipping. Then we explore what the benefits of niches are and why you should focus on a niche very early on in your website building.
Recommended: 20 Best Shopify Dropshipping Apps – 2023
| # | Name | Image | |
| --- | --- | --- | --- |
| | Shopify | | More Info |
| 1 | Spocket-World Wide Suppliers | | More Info |
| 2 | Syncee - Global Dropshipping | | More Info |
| 3 | Printful-Sell Printed and Embroidered Items | | More Info |
| 4 | Sup Dropshipping | | More Info |
| 5 | DropCommerce | | More Info |
| 6 | Modalyst-Sell Brand Name Products | | More Info |
| 7 | Ali Orders-Fulfill Orders Easily | | More Info |
| 8 | Blanka - Private Label Beauty | | More Info |
| 9 | Dropified-Automate Your Dropshipping Business | | More Info |
| 10 | ProductPro-Improve Your Dropshipping | | More Info |
| 11 | Spreadr App-Dropship Amazon Products | | More Info |
| 12 | Importify-Get Products from Tons of Suppliers | | More Info |
| 13 | Inventory Source-Sync Thousands of Dropship Products | | More Info |
| 14 | BigBuy EU Dropshipping-Dropship High End Brands - Inactive | | More Info |
| 15 | MXED-Pop Culture Goods - Inactive | | More Info |
| 16 | Fulfillbot: Dropshipping Agent | | More Info |
| 17 | KakaClo | | More Info |
| 18 | Roxie | | More Info |
| 19 | Shopoo | | Inactive |
| 20 | Oberlo-Get the Best Produtcts for Your Site | | Inactive |
What is a Niche in Dropshipping?
A niche is a specialism of your website/brand that makes you uniquely identifiable. It is often connected to either the products that you sell or the customers that you are servicing. For instance, a niche might be that you sell grain-free dog food or that you sell baby clothes made in the US.
Niches can be very specific or they can be more generalized. For instance, you can sell products that are only vegan or you could sell vegan meat substitutes. Different niches are very important because they can attract specific audiences.
For instance, you might want to start a fashion store. This has a wide audience and most people would want to start shopping with you if that was your niche. However, if you refined that for selling baby clothes, then you're going to focus your efforts more on parents, new parents and relations.
Another niche could be something related to who you're targeting. This could be something like bargain hunters. One example of a niche like this is dollar stores.
What are the Benefits of Niches?
There are numerous benefits of niches. For one, it helps you identify what products you want to sell on your website. It can also help you to choose your marketing path. Certain audiences can be found in different markets. For instance, some customers are better found on Facebook while others spend more time on TikTok or somewhere else.
Another benefit is that you can build a better brand around a specific niche rather than a general store. Sometimes with general stores, your core messages can become confusing and this can be harmful to your profits.
How to Choose a Niche
A niche should be chosen because you have a passion. If you love children, then children's clothes could be your niche. Or perhaps you like to cook, then cooking utensils and other similar products can be used as well.
You might also want to choose a niche that is based on profitability. This can be risky however as trends do go out of fashion and if your brand is too much focused on this trend can leave your website without any profitability.
Final Word: What Is a Niche in Dropshipping?
When you're starting your dropshipping business, you can use sites like Shopify to get started. But there is little point in building a website without a niche. Above we described what is a niche in dropshipping. Now you can go and build your website.
Offers & Promos