What Is a Niche in Dropshipping?
Last modified: October 10, 2023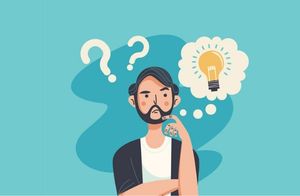 When people start dropshipping one of the first things that they're told to do is to get a niche. However, not everyone understands what a niche is. So here we ask what is a niche in dropshipping. Then we explore what the benefits of niches are and why you should focus on a niche very early on in your website building.

Key Takeaways
1
A niche in dropshipping is a specialism that makes your brand uniquely identifiable.
2
Niches can be product-based or customer-based, targeting specific audiences.
3
Understanding niches aids in building a focused, effective dropshipping business.
Recommended: 24 Best Shopify Dropshipping Apps [Dec, 2023]
#
Name
Image

Get a Free Custom Shopify Store
1

AutoDS

2

Spocket-World Wide Suppliers

3

Syncee - Global Dropshipping

4

Printful-Sell Printed and Embroidered Items

5

Sup Dropshipping

6

DSers-AliExpress Dropshipping

7

Zendrop - Dropshipping & POD

8

Dropshipman: Dropshipping & POD

9

AO - AliExpress Dropshipping by FireApps

10

Trendsi - Fashion Dropshipping

11

CJdropshipping

12

DropCommerce

13

Modalyst-Sell Brand Name Products

14

Ali Orders-Fulfill Orders Easily

15

Blanka - Private Label Beauty

16

Dropified-Automate Your Dropshipping Business

17

ProductPro

18

Spreadr App

19

Importify

20

Inventory Source

21

Roxie

22

Fulfillbot: Dropshipping Agent

23

KakaClo

24

Oberlo-Get the Best Produtcts for Your Site

Show More
What is a Niche in Dropshipping?
A niche is a specialism of your website/brand that makes you uniquely identifiable. It is often connected to either the products that you sell or the customers that you are servicing. For instance, a niche might be that you sell grain-free dog food or that you sell baby clothes made in the US.
Niches can be very specific or they can be more generalized. For instance, you can sell products that are only vegan or you could sell vegan meat substitutes. Different niches are very important because they can attract specific audiences.
For instance, you might want to start a fashion store. This has a wide audience and most people would want to start shopping with you if that was your niche. However, if you refined that for selling baby clothes, then you're going to focus your efforts more on parents, new parents and relations.
Another niche could be something related to who you're targeting. This could be something like bargain hunters. One example of a niche like this is dollar stores.
What are the Benefits of Niches?
There are numerous benefits of niches. For one, it helps you identify what products you want to sell on your website. It can also help you to choose your marketing path. Certain audiences can be found in different markets. For instance, some customers are better found on Facebook while others spend more time on TikTok or somewhere else.
Another benefit is that you can build a better brand around a specific niche rather than a general store. Sometimes with general stores, your core messages can become confusing and this can be harmful to your profits.
How to Choose a Niche
A niche should be chosen because you have a passion. If you love children, then children's clothes could be your niche. Or perhaps you like to cook, then cooking utensils and other similar products can be used as well.
You might also want to choose a niche that is based on profitability. This can be risky however as trends do go out of fashion and if your brand is too much focused on this trend can leave your website without any profitability.
Strategies for Identifying Profitable Niches
Utilizing Online Tools for Niche Discovery
In our extensive experience in the eCommerce landscape, we've found that leveraging online tools is instrumental in identifying profitable niches.
Facebook Audience Insights, for instance, is a treasure trove of data, offering insights into audience demographics, page likes, location, and activity.
We've used this tool to gauge the size and interests of potential dropshipping niches, ensuring that our selections are backed by data and have a ready audience.
Google's Toolkit for Market Analysis
Google offers a suite of tools that we've found invaluable over the years. Google Keyword Planner is a staple in our toolkit, helping us measure the demand for specific products or markets.
We've also relied on Google Trends to gain insights into search interest over time, geographic concentration, and seasonality. These tools have been pivotal in our strategy, ensuring that we enter niches with growing interest and ample demand.
Criteria for Selecting Dropshipping Niches
In our journey, we've learned that certain criteria can make a niche more profitable. Accessory-heavy niches, for instance, offer significant markups.
We've also found success in niches with passionate customers, as they are often willing to spend more. Additionally, offering products that are hard to find locally can give you an edge in the market.
Competitive Analysis in Dropshipping
Measuring the Competition
Our years of digital marketing experience have taught us the importance of competitive analysis. We've often used SEO metrics to gauge the ranking strength of competitors.
The number of unique linking domains, for instance, offers insights into a site's authority. We've navigated markets with varying levels of competition, always ensuring that our entry is timed perfectly and backed by robust SEO strategies.
Authority and Qualitative Metrics
PageRank has been another metric we've kept an eye on. It offers insights into a page's authority in Google's eyes. We've also investigated into qualitative metrics, assessing the quality, usefulness, and reputation of competing sites.
This holistic approach to competitive analysis has been a cornerstone in our strategy, ensuring that we not only enter profitable niches but also outshine the competition.
Adapting to Search Result Variations
We're no strangers to the variations in search results due to personalization. Our strategy has always included incognito searches and region-specific results to get an unbiased view of the competitive landscape.
This adaptability has allowed us to tailor our SEO and marketing strategies to specific audiences, ensuring relevance and effectiveness in our outreach.
Considerations for Choosing a Dropshipping Niche
Market Demand and Trends
In our extensive experience, understanding market demand and trends has been pivotal. We've always prioritized niches with a consistent and growing demand.
Utilizing tools like Google Trends, we analyze the popularity dynamics of products and niches over time. We also consider seasonality, ensuring that the chosen niche isn't just a temporary trend but has the potential for sustainable growth.
Competition Analysis
Competition is a significant factor we've always considered. We conduct a thorough analysis to understand the competitive landscape, identifying the strengths and weaknesses of competitors.
We've found niches where we can offer unique value or differentiate ourselves to be particularly lucrative. Our approach involves a balanced view, avoiding overly saturated markets but also not venturing into niches with no competition, as it often indicates low demand.
Profit Margins and Monetization
Profitability is at the core of our niche selection process. We evaluate the potential profit margins, considering factors like product cost, shipping fees, and retail price.
We've always sought niches with products that have attractive margins to ensure business viability. Additionally, we explore various monetization strategies, ensuring that the niche offers diverse income streams to maximize revenue.
Legal and Ethical Considerations
In our journey, we've always upheld the highest standards of integrity. We ensure that the products and niches we venture into comply with legal regulations and ethical standards.
We avoid products with potential legal restrictions or ethical concerns. Our commitment to integrity has not only safeguarded our business but also built trust with our customers and partners.
Customer Engagement and Retention
Engaging and retaining customers has been a focal point in our niche selection. We look for niches with products that inspire customer loyalty and offer opportunities for repeat purchases.
We've leveraged strategies like content marketing and social media engagement to build communities around our niches, fostering customer loyalty and driving sustainable growth.
Conclusion: What Is a Niche in Dropshipping?
When you're starting your dropshipping business, you can use sites like Shopify to get started. But there is little point in building a website without a niche. Above we described what is a niche in dropshipping. Now you can go and build your website.
Keep on reading about Dropshipping on Shopify. For example How to Sell Print on Demand Hats and Who Pays for Shipping in Dropshipping in [2023]?. Both part of our Shopify Dropshipping Apps and Shopify Dropshipping Themes lists. You can read more about Dropshipping on Shopify with our ultimate Dropshipping on Shopify guide.
FAQs
What are some common challenges in dropshipping niches and how can they be mitigated?

Common challenges in dropshipping niches include market saturation and fluctuating trends. These can be mitigated by focusing on unique, underserved niches and staying adaptable to evolving market trends.

How can I test the viability of my niche?

Conduct market tests, create a minimum viable product (MVP), gather feedback, and analyze data to assess the potential success of your niche.

Can I change my niche later on?

Yes, but it requires careful planning, research, and strategy to transition smoothly and retain your customer base.
Avi Klein
Vast experience in the online world. Shopify Expert, SEO expert, Web developer and consultant to several online companies. Read more about
our approach
to reviewing themes and apps.