Is Dropshipping Real?
Last modified: January 22, 2022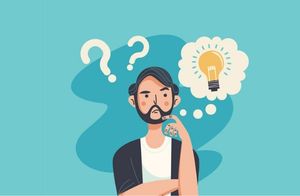 Some people don't believe that dropshipping is real. They think that some businesses create an illusion of the dropshipping process to gain an advantage, though what that advantage is, no one really knows. There are lots of advantages of dropshipping. So, is dropshipping real? Here is the answer to that question.
Is Dropshipping Real?
Yes, dropshipping has been around for over half a century when big department stores would sell their products via a mail-order catalog. Some entrepreneurs would look at the catalog, create their own and then send these to customers. As a result, they become the first dropshippers.
When the internet came about, the shift to eCommerce came about. The problem was that the technology wasn't about to make it as profitable as it is now. Thanks to globalization and platforms like Shopify, dropshipping has now gone to the next level.
Dropshipping Statistics
To help convince you about dropshipping, here are some statistics that you can use. For one, in 2017, the only share on online sales that were fulfilled by dropshipping is estimated to be 23%. That is nearly one in four orders being fulfilled by dropshippers and this is also worth $85.1 billion across the world.
A third of all stores now use at least dropshipping for some of the orders that they get. Some stores successful use both the atypical eCommerce model as well as the dropshipping, combining them both for an improved range of products and more profits.
Dropshipping is also likely to grow. Research has found that eCommerce sales are growing about 17% every single year and dropshipping is taking a larger share of those sales. Therefore, it might not be long before just as many stores use dropshipping as those that have their own warehouses. Or there could be some hybrid solutions out there.
And even the big names use dropshipping. About 34% of Amazon sales in 2011 were fulfilled using a dropshipper. That number has grown since then and it is likely that nearly half of all orders are now dropshipped on Amazon.
Are there Benefits to Dropshipping?
There are numerous benefits to dropshipping. Research has found that a retailer's bulk purchase will only amount to approximately 13% of what they would like to buy. With dropshipping, there is none of that, products are only bought when the customer has made an order. Therefore, there is no wasted stock. This allows brands to have higher profits because they're not forced into sales to get rid of stock.
And it has been found that manufacturers can also benefit significantly. Those that participate in dropshipping are 18.33% more profitable than those that rely solely on conventional sales channels. This is because they're not as dependent on what the retailers are stocking and how much they're purchasing. They can produce exactly what is needed and they can charge slightly more to get the profits in.
Final Word: Is Dropshipping Real?
Is dropshipping real? Yes, it has been around for many years and will be around for many more years to come. If you would like to take part in dropshipping then get yourself a Shopify account. You can start your website with a 14-day free trial.
Avi Klein
Vast experience in the online world. SEO expert, Web developer and consultant to several online companies.
Read more...
. Read more about
our approach
to reviewing themes and plugins.