What Is the Difference in Active and Passive Income?
Last modified: April 25, 2022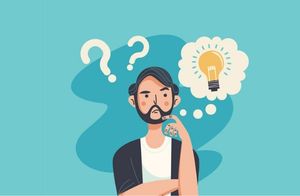 Active and passive income are two different models of income that many entrepreneurs want to achieve a mixture of in their business. However, to get this going, you want to know the similarities and differences in them. So what is the difference in active and passive income? Here is that description.
Recommended: 24 Best Shopify Dropshipping Apps [Dec, 2023]
#
Name
Image

Get a Free Custom Shopify Store
1

AutoDS

2

Spocket-World Wide Suppliers

3

Syncee - Global Dropshipping

4

Printful-Sell Printed and Embroidered Items

5

Sup Dropshipping

6

DSers-AliExpress Dropshipping

7

Zendrop - Dropshipping & POD

8

Dropshipman: Dropshipping & POD

9

AO - AliExpress Dropshipping by FireApps

10

Trendsi - Fashion Dropshipping

11

CJdropshipping

12

DropCommerce

13

Modalyst-Sell Brand Name Products

14

Ali Orders-Fulfill Orders Easily

15

Blanka - Private Label Beauty

16

Dropified-Automate Your Dropshipping Business

17

ProductPro

18

Spreadr App

19

Importify

20

Inventory Source

21

Roxie

22

Fulfillbot: Dropshipping Agent

23

KakaClo

24

Oberlo-Get the Best Produtcts for Your Site

Show More
What is Active Income?
Active income is when you sell a product or service that requires you to fulfil a significant part of it post the sale. For instance, if you're an eCommerce store and you sell clothing, if you have to package and send the clothes after an order, you have an active income.
Likewise, if you're an accountant that requires you to complete the books for your clients, then you have an active income.
What is a Passive Income?
A passive income is when you sell a product/service that requires very little from you to fulfill the order after it is placed. For instance dropshipping, affiliate marketing and print and demand merchandising are counted as passive income because other brands complete the order for you.
Selling digital products can also be considered passive income because digital products can be automatically delivered to customers.
Are there Earning Potentials for Either?
Passive and active income have different earning potentials. When you have active incomes from your website on Shopify, then you are limited by the amount that you can process. For instance, if it takes you one hour to fulfill an order and you work 40 hours per week, at most you can fulfill 40 orders and the revenue generated can only be from those 40 orders per week.
If you want to sell more on your website, then you will need to build your team up. Hiring staff can be costly and there are lots of mistakes that some brands make when hiring. Also if a staff member leaves or is ill, you can end up not having enough work hours to complete the work.
In contrast, passive income has no limit. You can take as many orders as you can. Then there is no need to add more staff to your team. Therefore, adding more revenue requires no additional investment other than perhaps marketing on Facebook or other platforms.
Therefore, passive income has no barriers to earning potential. Whereas there are earning barriers to active income and that is why some brands do look at passive income as a way to supplement some of their active income.
Final Word: What Is the Difference in Active and Passive Income?
What is the difference in active and passive income? There is a big difference between the two. But that doesn't mean that you have to exclusively use one or the other. Instead, you can mix the two options above and create a website and business model that can earn you a lot of money and grow your business with ease.
Avi Klein
Vast experience in the online world. Shopify Expert, SEO expert, Web developer and consultant to several online companies. Read more about
our approach
to reviewing themes and apps.