How to Market Your Dropshipping Business in [2023]
Last modified: March 19, 2023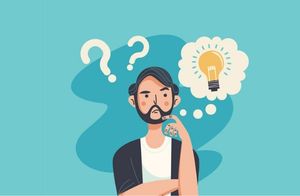 When it comes to selling on dropshipping, you first need to learn how to market your dropshipping business. There are several ways that this can be done, so we've compiled a list of some of the activities that you can be doing regularly to help you get the word out about your business.
1. Blogging
The first thing that you should be doing is blogging. Blogging about your store, the products, how-to guides and more can be a great way to increase your search visibility and improve trust with audiences. Websites that blog tend to generate about 70% more sales, therefore, blogging at least 15 times a month should be done.
Blogs should also be worthwhile. The best blog articles are more than 1250 words long and have several internal and external links to help them rank. There is also this blog management app that can help you manage your blogs.
2. Social Media
Social media is a great way to reach out to new audiences with ease. There are several platforms that you can use for reaching new customers. The must-have platforms are Facebook and Instagram as they have the highest user rates. However, you might want to try others like Twitter, LinkedIn, TikTok and more.
There are apps that can help you build better content for your website. For one, you can create content automatically on your profiles. This can be a good way to get content out without having to manually program it in.
3. Email Marketing
Email marketing is one of the top options for selling. For every $1 that you spend, you will generate about $38 and $44 back in return. For email marketing, you need to get the permission of the user, but you can do this by using exit intent apps, gamification apps or just a simple popup on your website.
Email marketing can also be used for abandoned carts, win-back customers and more.
4. Influencer Marketing
Another option is to find influencers who will feature your products on their website and then link to your website. This is a paid service, but a good influencer can really help you make lots of money. Therefore, choose carefully.
Influencer marketing can feature blog posts on their website and posts on social media. They might also ask for a cut of your revenues, so be sure that you can afford their rates.
5. PPC
Another option is to use Google Ads to drive traffic to your store. This can be an expensive option, but it is a marketing option. PPC adverts can cost about $18-$25 per sale, depending on what niche you're in. Therefore, ensure that there is profit still at the end of the sale when you're looking at this option.
Final Word: How to Market Your Dropshipping Business
Are you looking at how to market your dropshipping business? Then above are five great, tried and tested marketing ideas for your business. They will all bring customers to you, you just need to learn how to convert them.
Avi Klein
Vast experience in the online world. SEO expert, Web developer and consultant to several online companies.
Read more...
. Read more about
our approach
to reviewing themes and plugins.