How to Market Your Dropshipping Business in [2023]
Last modified: October 3, 2023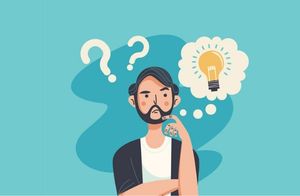 When it comes to selling on dropshipping, you first need to learn how to market your dropshipping business. There are several ways that this can be done, so we've compiled a list of some of the activities that you can be doing regularly to help you get the word out about your business.

Key Takeaways
1
Blogging about your store and products increases search visibility and builds trust with audiences, leading to more sales.
2
Utilize social media to engage with potential customers, showcase products, and drive traffic to your dropshipping business.
3
Email marketing allows for personalized communication with customers, promoting products and offers to boost sales.
Recommended: 24 Best Shopify Dropshipping Apps [Dec, 2023]
#
Name
Image

Get a Free Custom Shopify Store
1

AutoDS

2

Spocket-World Wide Suppliers

3

Syncee - Global Dropshipping

4

Printful-Sell Printed and Embroidered Items

5

Sup Dropshipping

6

DSers-AliExpress Dropshipping

7

Zendrop - Dropshipping & POD

8

Dropshipman: Dropshipping & POD

9

AO - AliExpress Dropshipping by FireApps

10

Trendsi - Fashion Dropshipping

11

CJdropshipping

12

DropCommerce

13

Modalyst-Sell Brand Name Products

14

Ali Orders-Fulfill Orders Easily

15

Blanka - Private Label Beauty

16

Dropified-Automate Your Dropshipping Business

17

ProductPro

18

Spreadr App

19

Importify

20

Inventory Source

21

Roxie

22

Fulfillbot: Dropshipping Agent

23

KakaClo

24

Oberlo-Get the Best Produtcts for Your Site

Show More
1. Blogging
The first thing that you should be doing is blogging. Blogging about your store, the products, how-to guides and more can be a great way to increase your search visibility and improve trust with audiences. Websites that blog tend to generate about 70% more sales, therefore, blogging at least 15 times a month should be done.
Blogs should also be worthwhile. The best blog articles are more than 1250 words long and have several internal and external links to help them rank. There is also this blog management app that can help you manage your blogs.
2. Social Media
Social media is a great way to reach out to new audiences with ease. There are several platforms that you can use for reaching new customers. The must-have platforms are Facebook and Instagram as they have the highest user rates. However, you might want to try others like Twitter, LinkedIn, TikTok and more.
There are apps that can help you build better content for your website. For one, you can create content automatically on your profiles. This can be a good way to get content out without having to manually program it in.
3. Email Marketing
Email marketing is one of the top options for selling. For every $1 that you spend, you will generate about $38 and $44 back in return. For email marketing, you need to get the permission of the user, but you can do this by using exit intent apps, gamification apps or just a simple popup on your website.
Email marketing can also be used for abandoned carts, win-back customers and more.
4. Influencer Marketing
Another option is to find influencers who will feature your products on their website and then link to your website. This is a paid service, but a good influencer can really help you make lots of money. Therefore, choose carefully.
Influencer marketing can feature blog posts on their website and posts on social media. They might also ask for a cut of your revenues, so be sure that you can afford their rates.
5. PPC
Another option is to use Google Ads to drive traffic to your store. This can be an expensive option, but it is a marketing option. PPC adverts can cost about $18-$25 per sale, depending on what niche you're in. Therefore, ensure that there is profit still at the end of the sale when you're looking at this option.
Boosting Customer Engagement in Dropshipping
Optimizing Customer Acquisition Funnel
In the competitive landscape of dropshipping, we understand the pivotal role of a well-structured customer acquisition funnel. Drawing insights from our extensive experience, we emphasize the importance of an inviting website aesthetic and content that not only showcases the products but also instills a sense of trust and security.
Our team ensures that the website design is responsive, catering to the increasing trend of mobile users, thereby optimizing the customer journey from attraction to conversion.
Personalized Product Descriptions
We have honed the art of crafting product descriptions that are far from generic. Each description is a blend of detailed and inspiring information, tailored to accentuate the unique attributes of the products.
Our expertise in digital marketing is reflected in the SEO-optimized descriptions, ensuring that they not only appeal to the customers but also rank well in search engine results.
Effective Email Engagement
Our approach to email marketing is both strategic and personalized. We have mastered the timing and content of email blasts to optimize engagement.
Customers and potential leads receive meticulously crafted newsletters, offering updates, reminders, and value-added content, all aimed at fostering a lasting relationship and enhancing customer loyalty.
Strategic Marketing Initiatives
Video Marketing on YouTube
We leverage the power of visual content through strategic video marketing on platforms like YouTube. Our videos, ranging from tutorials to product showcases, are crafted to "sell without selling."
By humanizing the online store and presenting content that resonates with the audience, we have witnessed increased engagement and conversion rates.
Recovering Abandoned Carts
Our strategies to convert abandoned carts into sales are backed by data and analytics. We identify and address the factors leading to cart abandonment, from complex checkout processes to lack of information.
Our initiatives include streamlined checkout, diverse payment options, and clear communication of delivery terms, all aimed at enhancing the customer's purchasing experience.
Increasing Average Basket Value
We employ cross-selling and upselling techniques, coupled with strategic offers, to increase the average basket value.
Our online store is equipped with features that suggest related products and offer additional value, encouraging customers to enhance their purchases.
Our strategies are customer-centric, ensuring that each interaction adds value to the shopping experience and contributes to building a loyal customer base.
Conclusion: How to Market Your Dropshipping Business
Are you looking at how to market your dropshipping business? The above are five great, tried and tested marketing ideas for your business. They will all bring customers to you, you just need to learn how to convert them.
Keep on reading about Dropshipping on Shopify. For example How to Increase Dropshipping Sales in [2023] and How to Sell Print on Demand Socks. Both part of our Shopify Dropshipping Apps and Shopify Dropshipping Themes lists. You can read more about Dropshipping on Shopify with our ultimate Dropshipping on Shopify guide.
FAQs
What are retargeting strategies and how can they be used in dropshipping?

Retargeting involves reaching out to individuals who have interacted with your business but didn't make a purchase, through ads or other means, encouraging them to complete the purchase.

How can I build a strong brand for my dropshipping business?

Focus on quality, customer experience, unique value propositions, and consistent messaging across all platforms to build a recognizable and trusted brand.

Apart from blogging, what other content marketing strategies can be effective?

Creating videos, infographics, podcasts, and other forms of content can engage different audience segments and drive traffic and sales.
Avi Klein
Vast experience in the online world. Shopify Expert, SEO expert, Web developer and consultant to several online companies. Read more about
our approach
to reviewing themes and apps.