Why is my Shopify Store Unavailable
Last modified: December 2, 2021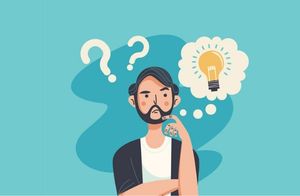 Your store becoming unavailable is a disaster. No-one can buy from you, and it can clearly hurt your reputation. While some might suggest that you wait it out and hope the problem is just a temporary problem. The best option is to actually find the reason why your Shopify store is unavailable.
So, here is a quick guide about that.
Recommended: The 10 Best Shopify Themes – [2023]
#
Name
Image

Get a Free Custom Shopify Store
1

Booster

2

California

3

Polaris

4

Palo Alto

5

Boundless

6

Beyond

7

Galleria

8

Context

9

Expanse

10

Shoptimized

Show More
Why is your Store Unavailable?
When you try to access your store and you see the line "We'll be back soon", that shows that your store is unavailable.
There are lots of reasons why your store might go down. A server at Shopify might have gone down or the hosting technology might have been affected. However, there are other elements that might have also had issues. Sometimes apps/themes can cause issues on your store.
Some signs that your store is having problems early on might be:
Pages are displaying as blank.
Your store pages can't be clicked upon.
Certain features cause unexpected results.
Customers struggle to add items to a basket.
Normally, these problems are nothing to do with Shopify itself, but rather a theme/app customization. You might be able to solve this problem by uninstalling apps, restoring a backup, hiring a developer or using other Shopify emergency tips.
What to do if your Shopify Store isn't Available
You need to reach out to the Shopify support team if you can't gain access to your Shopify store and nothing else works. There are several ways you can do this.
Email
The first thing you can do is to use the support team email. This is [email protected]. If you have a ticket number, remember to include it with your support message, it will make it easier for them to find the fault and look at any other reference to your website that you have.
Normally, it will take about 24 to 72 hours before a person from the Business Operations team will email you back. They might have an update on your shop.
Chat
You can speak directly with a member of the Shopify support team members via a chat system. This can save you lots of time when an agent is available and can be a quick way for you to get the solution you need.
Phone
You might want to speak to a member of the Shopify support team. There are phone numbers for most major nations that allow Shopify. For instance, some of the numbers for the Shopify support team are:
North America: 1-855-816-3857
United Kingdom: 0800-808-5233
Australia: 03-8400-4750
Ireland: +353 1800 851 000
New Zealand: 07-788-6026
Singapore: +658008526699
Hong Kong: +852800931270
Remember that if you want the process to be as quick as possible, you will need to authenticate your store first. This will ensure that your store is up and running again quickly.
Twitter
Twitter has become a very popular way for customers to get good service. Twitter can be a used to contact Shopify directly and they can speak to you via Direct Message within moments. This method also helps Shopify showcase that they offer good customer service.
Final Word: Why is my Shopify Store Unavailable?
While we hope it never happens, there is always the chance that your Shopify store is unavailable. Try restoring your store, uninstalling apps and then contact the Shopify development team to get your store back up and running. Above are some of the ways that you can get your store back up and earning revenue again.
Avi Klein
Vast experience in the online world. SEO expert, Web developer and consultant to several online companies.
Read more...
. Read more about
our approach
to reviewing themes and plugins.