How To Backup A Shopify Store
Last modified: May 13, 2023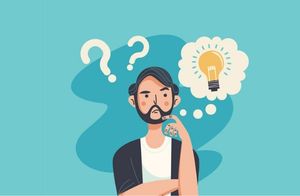 Backups are vital for the success of your store because they protect you from mistakes and malicious activity on your site. When you perform updates or there is a breach on your website, your entire site can be corrupted. This can cause a lot of pain.
Backups should be done regularly, at least once a month for low-volume retail stores or once a day for those with high-traffic volumes.
There are lots of ways that you can backup your store. The best way to backup your store is to use a backup app.
Recommended: The 13 Best Apps To Backup Your Shopify Store – [2023]
#
Name
Image

Get a Free Custom Shopify Store
1

Rewind Backups

2

Backup

3

Automatic Backups

4

ThemeWatch ‑ theme backup tool

5

Plug in Backup

6

ExIm ‑ Export / Import data

7

Excelify

8

Xporter Data Export Tool

9

EZ Exporter ‑ Data Exports

10

Theme Backup

11

Export Import Data

12

Theme Save

13

Data Backups & Recovery

Show More
What You Should Know Before You Backup Your Store
Before you backup your store, you need to know what certain aspects are. Backups are completed in CSV. These are files that allow data to be stored in a table structure using commas to separate values.
CSV files are used when doing bulk editing as well as completing a backup.
If you make any changes to a backup, you should ensure that you're saving the document with UTF-8 encoding. Otherwise, it will not work when you import that back into your shop.
What You Need To Backup Your Store
To complete a backup of your Shopify store, you need to ensure that you have a subscription plan with Shopify. If you want to transfer the backup to another store, you need to ensure that both new and original stores have the same subscription plan.
How To Backup Products
Step 1: Log Into Your Shopify Dashboard
Go to your Shopify login page and sign in with your user credentials.
Step 2: Find An App
Choose one of the backup apps that have been mentioned here.
Step 3: Install App
On the App page, choose to 'Add App' to your store and then follow the instructions.
Step 4: Complete A Backup
Then you should choose to complete a backup of your website. Some apps will do this for you automatically. Others will need to be manually done. Refer to the user documentation of the app to find out.
Creating A Backup For Just Products, Collections, etc.
If you just want to create a backup of products or collections, you can do this by exporting your products/collections.
Step 1: Log Into Your Shopify Store
Go to your Shopify store log in page and login.
Step 2: Go To Your Products Page
Through your Shopify admin page, click on the 'Products' tab.
Step 3: Export
On the Products page, click on the 'Export' option.
Step 4: Choose Products To Export
Then you will be presented with a dialog box. Choose the products you're hoping to export. There are several options that will be presented. These include:
All products in your store.
All the products on your current page.
Products that you've selected manually.
Products that match a 'Search and Filters' criteria you've entered (or going to enter).
Step 5: Choose The Type Of CSV
Next you'll need to select the type of CSV file that you want to export. If you're looking to bulk edit your products, be sure to save the file in the file format that is applicable to your spreadsheet application (i.e. Excel, Numbers, etc.).
If you want to edit the content of the CSV after download with a plain-text editor, you will want to download a plain CSV file.
Step 6: Export
Click on the 'Export products' option.
Step 7: Go To Your Emails
Once requested the process is done in the background. When complete, an email is sent that contains a secure download link. You can click on the link to retrieve the product CSV file.
Mistakes can happen. Be sure that you aren't going to lose a lot of work because you don't have a backup.
Avi Klein
Vast experience in the online world. SEO expert, Web developer and consultant to several online companies.
Read more...
. Read more about
our approach
to reviewing themes and plugins.