Why Sell Print on Demand Card Decks
Last modified: September 20, 2023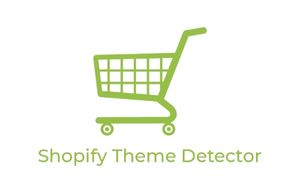 Are you looking for a new product to add to your store? Then you might want to consider print on demand card decks. One of the reasons for this is that they are such a great gift or impulse purchase that they can really help you improve profits per order. There are numerous companies that can make this a reality for you.
In this article, we look at why you should sell print on demand card decks on your Shopify website.
Recommended: 14 Best Shopify Print On Demand (POD) Apps – [2023]
#
Name
Image

Get a Free Custom Shopify Store
1

Printful

2

Printify

3

SPOD

4

CustomCat

5

teelaunch

6

JetPrint

7

AOP+ Easy Print on Demand

8

T-Pop

9

Two Fifteen

10

WC Fulfillment

11

Factory4me

12

Pixels

13

Riverr

14

Print Partners

Show More
What are Print on Demand Card Decks?
Print on demand card decks is a standard playing deck of cards that has your design featured on the back. You can add any kind of pattern to the back of the cards, including your brand logo, a scenic image or something else.
Card decks are in high demand. About 80% of the US population enjoy playing cards at some point all the time. And numerous households will have several card sets within the home. Cards are also popular on vacations and trips and can be used as a way to improve gift sets.
The Impulse Product
Print on demand card decks could be a great impulse product for your store. What is meant by that is that it is a product that isn't specifically sought for by the customer. However, they will see it on your website when going through the checkout and add it to the cart. This then increases the average order value of your orders on the store.
It is a very effective way that physical and online stores increase order values and can be seen in use every day. Online stores often find it challenging to do this, but it is a simple option.
Another option is to have the playing cards in a cross-sell or product bundle deal. This can help you increase the average order value on your website too.
Several Designs
Regardless of your brand's main product, having numerous options on your website for playing decks can increase the chances that someone is going to order them. With Printify, you can have numerous designs and only pay for the product when a customer makes the order. The cost for the units is also very reliable (see other Shopify POD apps here).
If you're an influencer, then you can have several designs based on the niche that you're in on your website. For instance, you could have several catchphrases that you can add to the cards. Customers can then see these playing cards as collectibles as well.
You might also want to use seasonal designs, so only specific options are available throughout the year. A classic example of this is making Christmas designs available only from November through to the end of December.
Final Word: Why Sell Print on Demand Card Decks
There are many reasons why you might want to sell print on demand card decks. They're a great item for increasing the average order value on your store and can be a great option for building a better, more profitable business. They're not likely to be the main selling item on your website, but as an additional product, they can be very useful.
Avi Klein
Vast experience in the online world. SEO expert, Web developer and consultant to several online companies.
Read more...
. Read more about
our approach
to reviewing themes and plugins.