The 10 Best Rewards App For Shopify
Last modified: June 12, 2023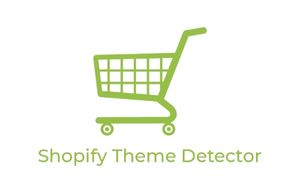 If you are looking to offer customers rewards for shopping on your Shopify store then you are likely to be looking for a great app to offer this. So which are the best rewards apps? Here are ten for you to choose from. Let us know how you get on in the comments!
What are you Looking for in the Best Reward Apps to Use for Shopify?
When looking for a great reward app for your Shopify store you're going to want great functionality. There are lots of different options for rewards such as shipping bars for free shipping. A great way to offer customers rewards is to encourage loyalty and spending on your brand.
Just retaining 5% more customers can help you increase profits by up to 95%. And it is important for retailers, as the latest research has found that retail has the lowest customer
So you might wish to encourage potential customers to sign up for your mailing list and then you can send marketing emails with rewards. for example, spending so much and getting a percentage discount. You can also reward subscribers.
When you choose an app you will also want to make sure that it won't slow down your website and that it is optimized for mobiles and laptops.
#
Image
Name

Get a Free Custom Shopify Store
1

Appstle Subscriptions & Loyalty

2

Rebuy Personalization Engine

3

Customer Account Concierge

4

Vitals

5

Sales Rocket

6

AVADA Marketing Automation

7

Privy

8

Justuno

9

Omnisend

10

Customer Loyalty Accelerator

Show More
Appstle Subscriptions & Loyalty
This app is great for building a loyal following through re-orders from subscriptions. You can offer a subscription to your customers and offer rewards to customers that subscribe. The app is designed to build customer lifetime value and improve the customer experience. It also integrates well with other third-party apps.
You can add a variety of features to your website such as product bundling, quick-view, cart page summary, subscriber limit, merchant subscription creation, mailing list options, free trial, gifts, and more. You can reward your customers by offering discounts and using loyalty options such as tiered pricing.
Appstle Subscriptions & Loyalty Highlights:
Build a loyal following either through re-orders or subscriptions.
Increase customer lifetime value with ease.
Integrates with several different third-party apps.
Includes numerous features to help you run your website.
Rebuy Personalization Engine
This app is great for making recommendations for future purposes depending on the customer's previous purchasing history. Customers are sent personalized recommendations that they can then purchase with one click. You can customize emails so they match your brand style.
This app is great for customer retention, so you can build a brilliant revenue stream with lower costs. It also allows you to eliminate extra clicks and scrolling on the cart to reduce abandonment.
Rebuy Personalization Engine Highlights:
Personalized recommendations sent to them.
One-click purchase in one simple click.
Email personalization
Conversion analytics to help you refine the process.
Customer Account Concierge
This app provides several options to help you improve the performance of your website. This provides a customer account page where you can include a reorder button for products that have previously been in their cart. They can manage all their details and also have a wishlist. Customers can also log onto their accounts using social login options. This app integrates well with other apps.
Customer Account Concierge Highlights:
Improve your website's performance.
Social login option.
Allows the customer to rebuy a previous order with a click of a button.
Improved social login options for easier account management.
Vitals

There are over 40 apps included with Vitals and lots of features that can help you reward your customers. If you sign them up for your email marketing then you can send rewards for increasing your revenue. You can use gamification, upselling, and cross-selling. You can use Vitals to increase your website's social proof with a live chat option to communicate with audiences.
Vitals Highlights:
More than 40 apps to help you have a more productive and profitable website.
Includes email marketing, gamification, upselling, and cross-selling.
Build trust with your audience.
Take pre-orders on any products.
Sales Rocket

This app offers multiple functions to improve conversions on your Shopify website. You can offer a wheel-of-fortune, where customers spin the wheels and receive a reward such as a free prize for entering their email. You can also add exit intent pop-ups so when a potential customer goes to leave the store they may be offered a reward in the form of a pop-up to encourage them to stay. This might be a discount voucher for example.
Other features you can include are shipping bars, FOMO apps, countdown timers, etc.
SALES ROCKET Highlights:
Includes a wheel of fortune game.
Improve your email marketing list through exit intent popups.
Include an also bought together' feature to increase average order values.
Includes a free shipping bar, FOMO apps, countdown timers, stock countdowns, and more.
AVADA Marketing Automation
This is a great automated app to help you market rewards to your customers through both SMS and email. It will help you collect leads for marketing campaigns and convert customers to visit your website. You can offer them rewards to do so in your marketing emails. You can include spin-to-win, add-to-cart prompts, and more. Like 10% off when you spend $50 for example.
The SMS and emails you send can be actioned by a variety of events such as abandoning a cart, subscribing, placing an order, coming back to your store, or exiting your website.
AVADA Highlight features:
Lead collection and signup forms to engage and convert visitors to your website.
Triggers are based on the behaviors of your customers.
Emails are beautifully designed and eye-catching.
Improve your website's conversion rate easily.
Privy

Privy is a well-trusted marketing and email app that you can use to attract new subscribers to your mailing list and encourage people on your mailing list to make a sale. It's an easy-to-use app and you can get started within minutes.
You can encourage visitors to your website to sign up with pop-ups, banners etc. You can offer a reward when signing up for your mailing list, such as a 10% discount on your first order. Campaigns can be triggered based on consumer behaviors, like what they're viewing or what they have already put in the cart.
You can get real-time results for your campaigns and make improvements to them with split testing. It also integrates well with other software.
Privy Highlights:
A trusted email marketing app.
Get going on your first campaign within minutes.
Improve the return on investment with ease.
Split-test your campaigns to see which performs better.
Justuno
This is an AI-driven conversion app, based on over 100 behaviors, that will help you attract leads from visitors to your website and you can do so by offering rewards such as offers and deals to reward them when they spend more with you. You can also offer cross-sells and upsells.
By using push notifications through this app you can reach customers who have left your site and encourage them to return and make a purchase. This app also includes countdown timers, stock limits, and even more features. And, if you need any support, there is great customer support available.
Justuno Highlights:
An AI-driven conversion app for your store.
Collect leads and post them in MailChimp/HubSpot accounts.
Cross-sell, upsell, and offer exit deals.
Use push notifications to reach users even when they're not on your website.
Omnisend
This app offers lots of features to help you and is suitable for any budget. This app will help you with a complete marketing campaign so ideal for offering rewards to customers to increase revenue. The features of this app include email marketing, SMS marketing, automation, customer intelligence, list-building tools, etc.
This app is intuitive to use, you can choose your template and once your campaign is complete you can analyze the results. You can also use push notifications to offer rewards with this app.
Omnisend Highlights:
Integrates with your Shopify store with ease.
Can help you build a 360 marketing campaign.
Includes email marketing, SMS marketing, automation, etc.
Provides a professionally designed set of templates for you to use.
Customer Loyalty Accelerator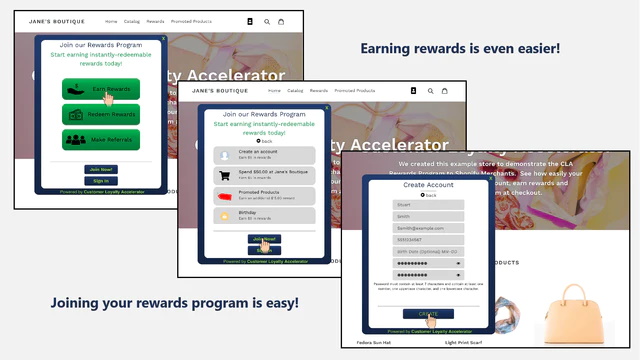 This app will help you reward customers who return after their first purchase. You can send offers to your customers via lots of different communication channels, including SMS and email. In addition, you can encourage your loyal customers to spread the news about your brand through excellent loyalty programs.
You can have as many customers in the rewards program as you need, with no limits on plans or campaigns. But you can limit access to what can be redeemed with loyalty rewards.
Customer Loyalty Accelerator Highlights:
A powerful Shopify SMS/Email marketing app.
Can help with customer retention.
Offer discounts, free shipping, and more to improve conversion.
Can be used for bringing customers back for more sales.
Final Word: The 10 Best Rewards App For Shopify
In this article, we have showcased the ten best reward apps for Shopify. Which one will you choose from these great options?
Avi Klein
Vast experience in the online world. SEO expert, Web developer and consultant to several online companies.
Read more...
. Read more about
our approach
to reviewing themes and plugins.