How To Change A Domain Address In Shopify
Last modified: October 27, 2023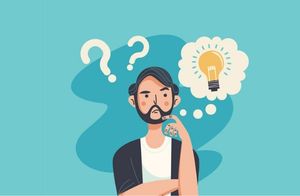 Shopify is a great eCommerce platform that allows you to manage every detail of your store. At some time you might want to change the name of your website. This could be because of rebranding or other reasons. If you do this, you'll need to buy a new domain name.
This can be done via Shopify or through a third-party option. Once you have bought your new domain name, then you can change your current domain address in Shopify using these steps.

Key Takeaways
1
To change your Shopify domain, start by logging into your domain provider's website and accessing your domain names.
2
Locate the DNS configuration or domain management area in your domain account admin panel.
3
Add a new 'A' record with Shopify's IP Address (23.227.38.32) in the destination field and save it.
How To Change Your Store's Domain Name
Step 1: Log In
Log into your store's Shopify dashboard with your user credentials.
Step 2: Go To The Domains Page
From the entrance screen, choose 'Online Store' and then 'Domains'. Once in that screen, choose the option 'Connect existing domain'.
Step 3: Add The New Domain
Now enter your new website domain (which is the store name) into the text field.
Step 4: Confirm
Select the 'next' button. This will confirm the change to your website.
Steps To Change CNAME
Now you need to change details about how your URL is used. This is needed for those who have bought their domain from a third party.
Step 5: Domain Provider
Go to your domain provider's website. Log into your account and find where your domain names are being kept.
Step 6: Find Your DNS Settings
Find the domain account admin panel. This might be known as the DNS configuration or domain management area.
Then find the option that allows you to change your DNS settings. This is different between domain provider. But you're looking for a list of editable fields, checkboxes, table or drop-downs.
Step 7: Add A New Record
Now you need to add a new record that is '@' or 'A' and insert the Shopify IP Address (23.227.38.32) in the destination field. Remember to save the new 'A' record.
Step 8: Add CNAME
Now you go to your CNAME record and ensure that within the field is the text shops.myshopify.com. This will point your domain to the Shopify server where your website is. Sometimes, a domain provider will have a Name field. Add a relevant Name if it's showing.
Once you've done this, save your CNAME record.
Step 9: Verifying Your New Domain
Log back into your Shopify admin panel, you need to confirm the new domain connect by clicking on the 'Verify connection' option in the domains panel.
This could be a long process. It can take up to 48 hours for a new domain to point to your Shopify store.
Step 10: Make Your New Domain The Primary Domain
Move back to your domains section in the Shopify admin panel. In the primary domain drop-down menu, select the new domain.
Then click on the checkbox 'Redirect all traffic to this domain' and then 'Save' to complete the process.
Reasons To Change A Domain Address In Shopify
If you're contemplating changing your Shopify domain address, it's essential to have clear reasons for making this decision. A domain change can impact your online store's brand, visibility, and user experience. Here are some valid reasons to consider:
Rebranding Your Business
When your business undergoes a significant rebranding process, changing your domain can be a strategic move. A new domain that aligns with your updated brand identity can help convey your business's fresh direction to customers.
Improving SEO and Visibility
Optimizing your domain name for search engines is crucial for improving your store's visibility. If your current domain doesn't include relevant keywords or is hard to remember, switching to a more SEO-friendly domain can boost your site's ranking and attract more organic traffic.
Expanding Your Target Market
If you're expanding your business to new regions or markets, it might make sense to change your domain to reflect this expansion. A domain that includes location-specific keywords or language can help you connect with a broader audience.
Resolving Trademark Issues
Trademark disputes can lead to the need for a domain change. If you encounter legal issues or receive trademark complaints related to your domain name, it's advisable to switch to a different domain to avoid legal complications.
Enhancing User Experience
A user-friendly domain name that's easy to spell, type, and remember can improve the overall user experience on your site. If your current domain is lengthy, confusing, or prone to typos, consider changing it for a smoother user journey.
Strengthening Security
Security is paramount in eCommerce. If your current domain has a history of security breaches or if you believe it's compromised in any way, changing to a new, more secure domain is a wise move to protect your business and customer data.
Keep in mind that changing your domain address is a significant decision and should be made thoughtfully. Before proceeding, assess the potential impact on your existing customers and marketing efforts.
Once you've determined that a domain change is the right choice for your business, follow our step-by-step guide to ensure a seamless transition in Shopify.
Changing A Domain Address In Shopify: Important Reminders
When changing your domain address in Shopify, it's crucial to keep several key reminders in mind to ensure a smooth transition and minimize any potential issues. Here are some important points to consider:
SEO Impact
Changing your domain can have SEO implications. While a well-planned domain change can boost your SEO, it can also temporarily affect your search engine rankings.
To mitigate this, create 301 redirects from your old domain to the new one to maintain SEO authority and minimize disruptions in search results.
Customer Communication
Inform your customers about the domain change well in advance. Send out emails, update your social media profiles, and post announcements on your website to ensure your audience is aware of the switch. Provide clear instructions on how to access your online store using the new domain.
Verify DNS Settings
Double-check your DNS settings to ensure they're correctly configured for the new domain. Any errors in DNS configuration can lead to downtime or accessibility issues for your Shopify store. Shopify provides detailed instructions for setting up DNS records, so follow them carefully.
Testing and Monitoring
Before making the domain change official, thoroughly test your new domain to ensure all website functionalities work correctly. Monitor your site's performance, including load times and functionality, immediately after the switch to address any issues promptly.
Domain Ownership
Ensure you have full ownership and control of the new domain. Register it under your name or your business's name to avoid any potential disputes or complications in the future. This ownership will also make it easier to manage DNS settings and renewals.
Backup Your Data
Prior to making any changes, create a comprehensive backup of your Shopify store's data. This includes product listings, customer information, order history, and website content. Having a backup ensures you can restore your store in case of unforeseen issues during the domain change.
Professional Assistance
If you're uncertain about any technical aspects of the domain change process, consider seeking professional assistance. Shopify offers customer support, and there are experts available who can help with domain migration to ensure everything goes smoothly.
By keeping these important reminders in mind and taking proactive steps, you can navigate the domain change process in Shopify with confidence. Remember that a well-executed domain change can contribute to the growth and success of your online business.
Conclusion: How To Change A Domain Address In Shopify
If you're struggling, then Shopify does have a library of experts who can help. Contact one of them to help you change your domain name.
FAQs
Do I need to notify my customers about the domain change?

It's a good practice to notify your customers about the domain change to avoid any confusion. You can inform them through emails, social media announcements, or notifications on your website.

How long does it typically take for the new domain to be fully functional?

Once you've changed your domain and updated the DNS settings, it can take up to 48 hours for the new domain to fully propagate and point to your Shopify store. The exact time can vary based on the domain provider and other factors.

Can I revert to my old domain if I change my mind?

Yes, you can revert to your old domain by updating the domain settings in your Shopify admin panel. Ensure that the DNS settings for the old domain are still correctly pointing to Shopify.
Avi Klein
Vast experience in the online world. Shopify Expert, SEO expert, Web developer and consultant to several online companies. Read more about
our approach
to reviewing themes and apps.