How to Activate a Bogus Gateway on Shopify
Last modified: November 29, 2023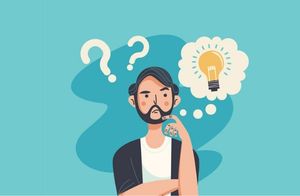 There are many reasons why you might want to have a working checkout on a Shopify store, but also not take any payments. One is because you want to test the checkout before making your site live. Another is because you want to showcase your Shopify theme or app to potential buyers.
Therefore, you will want to have a bogus gateway on your Shopify store. This tool ensures you can simulate the process of taking orders without taking any orders.
Key Takeaways
1
Log into Shopify and navigate to 'Settings' to begin setting up the bogus gateway.
2
Deactivate any active credit card payment provider before activating the bogus gateway.
3
Select 'Bogus Gateway' under 'Third-Party Credit Card Provider' for testing or showcasing apps/themes.
Recommended: 12 Best Shopify Subscription Apps – [2023]
#
Name
Image

Get a Free Custom Shopify Store
1

Seal Subscriptions

2

Bold Subscriptions

3

PayWhirl Recurring Payments

4

Native Subscriptions

5

Recurring Order & Subscription

6

Recurpay: Subscriptions App

7

AAA Membership + Subscription

8

Ultimate Upsell & Cross Sell

9

Rebuy Personalization Engine

10

Reorderify

11

Elevar Subscription Analytics - Inactive

12

TORO Recurring & Subscription - Inactive

Show More
What is a Bogus Gateway?
A bogus gateway is when you can have an order taken on your store and go through the checkout process using false payment information that will return a positive result. However, no actual payment is taken, and therefore this tool prevents you from the obligation of fulfilling an order.
It's important to note that any order taken with a bogus gateway will appear in your orders report.
How to Activate a Bogus Gateway for a Test Order
This option allows you to test your checkout operations with a Bogus Gateway.
Step 1: Log in
Login to your Shopify store using your credentials.
Step 2: Settings
Now you need to go to your 'Settings' page on the left-hand menu and then click on the 'Payment Providers' option.
Step 3: Manage and Deactivate
If you're having a credit card payment provider activated, then you've got to ensure that it has been deactivated before you complete a test order. To do this, choose 'Manage' and then 'Deactivate'. You can then confirm the deactivation.
Step 4: Add a Provider
Now you can go and set the bogus gateway within the 'Accept Credit Cards' area of the admin section. From this section, you want to provide the 'Add a Provider' option.
Step 5: Third-Party Credit Card Provider
Now you need to go to the option that reads 'Third-Party Credit Card Provider' and then open the provider drop-down list.
Under the other option, you can select the '(for testing) Bogus Gateway'. Once selected, click on the 'Continue' option and then 'Activate'.
Step 6: Test Order (or Leave for Showcasing App/Theme)
Now you can complete as many test orders as you like.
Or you could leave your website up for people to test functions on your website if you're an app developer or theme developer.
Conclusion: How to Activate a Bogus Gateway on Shopify
Learning how to activate a bogus gateway on Shopify is an important skill. It allows you to ensure that you can take orders on your website or to use it to showcase apps/theme you've developed without the risk of taking real orders. Alternatively, you can use a developer account, but there might be some negative aspects.
FAQs
Will activating the bogus gateway affect my live store settings?

Activating the bogus gateway for testing purposes does not impact your live store's settings or its operational functionality, ensuring a safe testing environment.

Is it possible to use the bogus gateway on a Shopify trial account?

You can use the bogus gateway even on a Shopify trial account, making it a versatile tool for testing payment functionalities in different store setups.

Can I test different payment scenarios with the bogus gateway?

The bogus gateway enables testing of various payment scenarios, helping you to ensure that your store can handle different types of transactions effectively.
Avi Klein
Vast experience in the online world. Shopify Expert, SEO expert, Web developer and consultant to several online companies. Read more about
our approach
to reviewing themes and apps.