How To Change A Store Name In Shopify
Last modified: April 10, 2020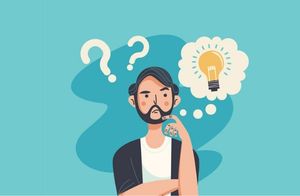 If you're looking to rebrand, then you might want to change your Store name. This is the name that your business is effectively called by customers. Changing a Store name can be very confusing to customers, but sometimes it's necessary.
When you change your store name, the name will change on the browser, notifications, email and other content.
How To Change A Store Name In Shopify
Changing your Shopify store name is really simple. Follow these instructions below to change your store's name.
Step 1: Log In
Log into your Shopify admin page as normal.
Step 2: Go To The Right Location
Choose the 'Visit admin' tab in the top left of the admin screen.
Step 3: Settings
Choose 'Settings' which is at the bottom of the left-hand side of the page.
Step 4: General
Now select the 'General' option from the possible options displayed.
Step 5: Store Name
There should be a section for Store details. There will be a place for you to change your Store name. You can change your Store name an unlimited number of times. However, you might want to consider a good brand name, and choose a domain name after that which is good match for your brand name.
Step 6: Save
Remember to save the new details before you leave.
Avi Klein
Vast experience in the online world. SEO expert, Web developer and consultant to several online companies.
Read more...
. Read more about
our approach
to reviewing themes and plugins.