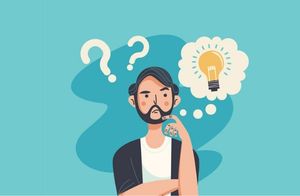 How to Dropship Hair Extensions
Last modified: January 29, 2022
Every month there are more than 153,000 searches in the US for hair extensions. This makes it one of the best product options when it comes to dropshipping. You can get lots of profit from the products and you can really market it to get some attention. So in this article, we can learn how to dropship hair extensions.
Recommended: 16 Shopify Dropshipping Apps
#
Name
Image
Shopify

More Info

1

Spocket-World Wide Suppliers

More Info

2

Syncee - Global Dropshipping

More Info

3

Printful-Sell Printed and Embroidered Items

More Info

4

Sup Dropshipping

More Info

5

DropCommerce

More Info

6

Oberlo-Get the Best Produtcts for Your Site

More Info

7

Modalyst-Sell Brand Name Products

More Info

8

Ali Orders-Fulfill Orders Easily

More Info

9

Dropified-Automate Your Dropshipping Business

More Info

10

ProductPro-Improve Your Dropshipping

More Info

11

Spreadr App-Dropship Amazon Products

More Info

12

Importify-Get Products from Tons of Suppliers

More Info

13

Inventory Source-Sync Thousands of Dropship Products

More Info

14

BigBuy EU Dropshipping-Dropship High End Brands - Inactive

More Info

15

MXED-Pop Culture Goods - Inactive

More Info

16

Shopoo

Inactive

Show More
1. Pick a Niche
The first thing that you need to do is to pick a niche. While you might think that hair extension is a niche, there are lots of options within the niche to make you more specific. For instance, you can have hair extensions for children, for dress-up, etc.
Picking a niche is really important because you can then base your marketing on and this is what is going to attract your audience.
2. Pick a Platform
The next step is to pick a platform that you want to sell on. The best platform is Shopify. This is because it has a range of themes and apps that can really help you build a website that can convert. In addition, you can rely on their servers for a fast website and to stay online the most.
Shopify also comes with a 14-day free trial. You can start your website and build it within just a few hours. It is so user-friendly.
3. Pick Products
Once you've picked your platform and built your website you can select your products. This is one of the hardest options. While you are sure of the niche that you would like to go into, there are still plenty of options. There are numerous marketplaces like AliExpress, Walmart and more. There are also apps that you can use, like Oberlo that can help you support finding and importing your products.
Importing products can be really simple. You just need to click on the products through an app and then on the import button. After importing the products you can then customize them. You should customize the descriptions and titles based on the current search trends. For instance, clip in hair extensions gets 24,000 searches a month on Google with a low competition rating. Another keyword might be tape in hair extensions that get 20,000 searches a month but also has a low competition rating.
4. Start Marketing
After adding your products you can start to sell. Be sure that you're using SEO apps like SEO Booster to help you get more organic traffic. You should also look at building a good social media following. Instagram is one of the best platforms for you to sell beauty products on.
Final Word: How to Dropship Hair Extensions
Are you looking into how to dropship hair extensions? Above are some steps for you to follow and get your new Shopify dropshipping business going. Good luck.
Recap:
Offers & Promos