How to Dropship From Taobao in [2023]
Last modified: March 19, 2023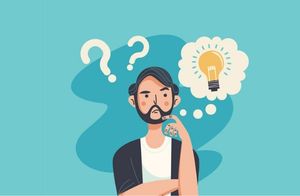 Do you want to know how to dropship from Taobao? In this article, you can find out more about this dropshipping platform and how to complete your own store, with Shopify using the Taobao platform.
What is Taobao
If you're not sure about Taobao, then here is a brief introduction. Taobao is an online shopping platform that is based in China. According to the Alexa rating system, it is the eighth-most visited website in the world (2021). The company is owned by Alibaba and is often referred to as the Amazon or eBay of China. However, it far surpasses them in many ways. This is because it has more visitors and allows for a much easier dropshipping experience for sellers.
The website has more than 600 million monthly active users, and 60% of China's eCommerce sales happen here. Most of the users are located within China or Asia.
There are 1 billion product listings on the site and this makes it easy for you to find several products that you can import to your website and sell as a dropshipper.
Benefits of Using Taobao
Compared to other platforms, like AliExpress and some US sellers, you can get products at a better rate. This can offer you the chance to have more profit from your sales. There is also a greater range of products that you can use on your website. Some products have more than one seller, so you can choose a better supplier based on your needs, whether that is delivery times, costs or quality.
Disadvantages of Using Taobao
There are some disadvantages of using Taobao. For instance, language can be a real problem as most of the sellers speak only Mandarin, so you would have to rely on a Google translator. There are also limited options when it comes to payments. So, you might need to make some changes to how you pay for goods.
How to Find Products on Taobao
Finding products for your website is really simple. There are available search options, that allow you to find the products that you want with relative ease. You can even find the different suppliers that are willing to ship the same product for you. However, you will need to choose between them.
You can then import the products onto your website. This is much easier when you want to use Shopify. There are apps available that can connect your website to your Taobao account and then import them. Some of the apps that are available for Taobao can also help you with fulfillment.
Final Word: How to Dropship From Taobao
Numerous apps allow you to learn how to dropship from Taobao. For instance, you can use the Importify app that allows you to search for, import products, make changes, add profit margins and semi-automate your fulfillment. This app is on Shopify, which is the perfect platform for dropshipping.
Avi Klein
Vast experience in the online world. SEO expert, Web developer and consultant to several online companies.
Read more...
. Read more about
our approach
to reviewing themes and plugins.