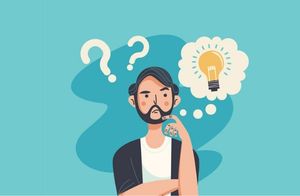 How To Edit The Home Page On Shopify
Last modified: March 19, 2023
Your home page is a very important part of your Shopify store. It tells your customers more about your brand, what they can get there and your brand's core values. Therefore, you can help convert a customer with a good home page.
A good home page is also central to your SEO strategy. Without a good strategy for SEO, you can't succeed because you won't generate enough traffic.
Themes
The overall design of your home page is set by your theme. These are often designed in sections where each section can have a certain type of content (text, image, video, meta tags etc.) that you can edit. Most themes will let you swap out certain sections that aren't applicable to your website, but that isn't always the case. In all sections, you should be able to customize the content to fit more within your brand.
There are some fixed sections on your theme. These will be the header and footer. These cannot be moved regardless of the theme options. They can be customized and will most likely be the same on every page that you publish on your Shopify website, including all product, collection and blog pages.
The Theme Editor
There is a theme editor that allows you to add, reorder and delete sections from your theme. The theme editor is located within the left-hand side of the Shopify admin area. There are two tabs within the theme editor: 'Sections' and 'General Settings'.
In the 'Sections' tab, you can see the page content of your theme. You can customize all the sections within this area.
The 'General Settings' tab allows you to make changes that are carried throughout your store. This includes the fonts, text, background colors and connecting your Shopify store to social media accounts.
Theme Styles
Most themes have more than one style that you can apply. Each style can include a different general appearance with different font, color schemes and more to distinguish itself from the other styles. To change the style you can click on the 'Change Theme Style' button that is located within the 'General Settings' tab.
There you will see a list of the available styles. You can then select the most appropriate one.
Adding (And Removing) Sections To The Store
If you want to add sections to your store, follow these steps:
Step 1 – Login
Log into your Shopify admin using your store credentials.
Step 2 – Online Store
Click on the 'Online Store' option and then find and click on the 'Themes' option. Find the theme you're using and then click on the option that reads, 'Customize Theme'.
Step 3 – Add Section
In the sidebar menu there is an option that reads, 'Add Section', click on this. You can then select the type of section you want and then click on the 'Add' option. Once added, you can change the content within the section.
You can also move sections on your home page by dragging the section to where you would like it to be removed.
Step 3a – Remove
If you would like to remove a section from the home page, select the section you want to delete and then click on the 'Delete Section' that is located at the bottom of the sidebar menu.
Step 4 – Save
Then publish your changes by clicking on the 'Save' button.
Final Word
There are also other options that can be used to edit home pages. For instance, you can use drag and drop page builders on your website. These are useful tools that allow you to completely customize the look and  of your website while using the color and font schemes of your theme.
Offers & Promos