How to Make Passive Income While Traveling
Last modified: April 26, 2022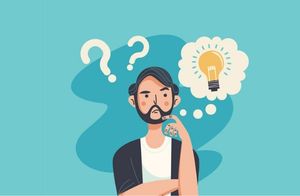 Are you looking to go traveling around the world? Do you want to earn a passive income from your journey? Then here is how to make passive income while traveling, and it is really simple to do.
Step 1: Build a Website
The first thing that you want to do is to build a website and brand. This should be unique to you. You're going to want to create lots of content on your website to attract traffic. So you want to build a Shopify website with a blogging theme.
You also want to create a brand. Something that appeals to your audience that you want to attract. So if you want to go camping across the world, you want a theme and color scheme that will match that option.
If you're looking to stay in five-star hotels, then you want a clean template.
Step 2: Choose Products
Now you need to decide on the products that you want to sell. Numerous options are available for those who are traveling. You could have sponsorship options on your website. When you write a post about your journey, you can mention the brands that you've got deals with.
Another option is to have affiliate marketing. You can promote your partners' products and get a commission when a customer buys something from them.
You might also want to sell merchandising using print and demand sellers like Printful and Printify. There are numerous ways that this can help you to earn money.
Finally, there is the option to have a subscription service where subscribers will get more content, content before others or something additional.
Step 3: Publish New Content Regularly
Now you need to decide on your publishing schedule. Many of the top-performing traveling brands publish at least a post every day. It can be something short every day. However, research has shown that those who are publishing long content, more than 1,200 words, will perform better.
This is because the more content that you publish the better Google will view your website. It will see you as a more active part of the online community and will improve your ranking.
You will also need to improve your website's internal ranking system. This can include improving your website's speed. There are some apps that can help you. You can also use SEO Booster to improve your website's SEO potential.
Finally, there is the option of building internal links. Internal links are a great way to get customers to move from one website to another.
Final Word: How to Make Passive Income While Traveling
Do you want to know how to make passive income while traveling? There are several ways that you can make more while you're taking trips across the world. The most important factor is ensuring that you're publishing the most content that you can.
The more content that you publish, the more traffic you will generate and the more revenue that you will generate.
Avi Klein
Vast experience in the online world. SEO expert, Web developer and consultant to several online companies.
Read more...
. Read more about
our approach
to reviewing themes and plugins.