How to Make your Shopify Website for Wholesalers
Last modified: December 6, 2023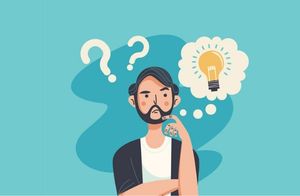 There are many businesses that don't want to interact with the retail side of the business. Instead, they want to sell to retailers and turn their business into a wholesaler. There are some advantages to this. For one, they can sell their products in bulk to fewer clients and still make a good profit level.
This can help you to build a positive relationship with your customers, and therefore you can get more knowledge about them and then market to them more effectively. In addition, with wholesale, you tend to improve the supply process. Products are returned less from retailers than they are from customers. You'll also be able to make more predictions about what products will be in demand with better forecasting.
Wholesalers can also benefit from delivery. Many retail customers expect that when they spend over a specific amount that they get free delivery. This is not the case with business to business transactions, these clients tend to expect that delivery charges will be added to the order.
You'll also benefit from certain tax breaks. Your clients will pay VAT or other sale taxes on the order, but they can sometimes offset these against their own VAT or sales tax that helps them save on their tax bill. Therefore, the cost per unit for them is often cheaper than it is for retail customers, who have to pay VAT/Sales tax without the chance of getting the money back.
There are also some downsides to being a wholesaler on Shopify. For one, you can't really dropship. Those that are supplying the products on dropshipping websites like AliExpress and others are already wholesalers. They've pushed the price down as much as they can, and other businesses aren't going to buy from you if they can buy from them.
In addition, the cost per unit is often less for wholesalers than it is with retail customers. This can negatively impact your revenue, but it is frequently made up in that you have orders that are bought in bulk rather than your customers buying one or two units at a time.
Key Takeaways
1
Use the right theme and apps in Shopify to create an exclusive wholesale area with special pricing and access.
2
Implementing a dedicated wholesale area and streamlined operations enhances the shopping experience for bulk buyers.
3
Optimizing pricing strategies and building strong customer relationships are key to wholesale success on Shopify.
Recommended: 11 Best Shopify Wholesale Apps [Dec, 2023]
#
Name
Image

Get a Free Custom Shopify Store
1

Order Limits ‑ MinMaxify

2

OrderLogic ‑ Min & Max Limits

3

MinCart ‑ Min Max order limits

4

Wholesale Personalized Pricing

5

Syncee ‑ Global Dropshipping

6

Importify ‑ Easy Dropshipping

7

Orderhive Inventory ‑it's FREE

8

Quantity Breaks & Discounts

9

QD (Quantity Breaks/Discounts)

10

Bold Quantity Breaks

11

Order Minimum App - Inactive

Show More
Making your Shopify Store Wholesale
There are many ways that you can turn your Shopify store into a wholesale store. The first option is to make sure that you're using the right theme. Then you need to use an app. There are numerous apps available that can help you turn your website into a wholesale store. Some can block the 'add to cart' button from being displayed unless the visitor is a registered wholesale customer.
Some apps can give quantity breaks to prices as the customer increases the number of units they're buying. But this is often used only when you want to have retail and wholesale customers.
Finally, you can lock your website and only give the password to your wholesale customers on request.
Enhancing Your Shopify Store for Wholesalers
Creating a Dedicated Wholesale Area
Creating a dedicated wholesale area in your Shopify store is a strategic move to cater to bulk buyers. This area can be exclusive to approved wholesale customers, offering them access to special products, collections, and pricing.
Utilizing Shopify's customer account features, you can tag approved customers, ensuring that only they can access this exclusive section.
Streamlining Wholesale Operations
Streamlining operations for wholesale customers involves offering them a tailored shopping experience. This can include setting up unique navigation menus for wholesalers, ensuring they have access to wholesale-specific collections and products.
By modifying your theme code, you can create a seamless browsing experience for your wholesale customers, distinguishing it from the retail section.
Optimizing Pricing Strategies
Optimizing pricing for wholesale customers is crucial. This can be achieved by setting up discount codes or using apps to offer tiered pricing based on the quantity purchased.
It's important to balance competitive pricing for bulk orders while maintaining profitability.
Best Practices for Wholesale Success on Shopify
Choosing the Right Platform and Tools
Selecting the right platform and tools is essential for wholesale success on Shopify. While Shopify offers robust features for B2C eCommerce, it's also well-suited for wholesale operations.
Utilize Shopify's built-in features and apps to manage orders, track inventory, and handle pricing effectively.
Building Strong Customer Relationships
Building strong relationships with wholesale customers is key. This involves understanding their needs, offering personalized services, and maintaining professional yet engaging communication. Strong relationships lead to repeat business and referrals.
Securing Your Wholesale Store
Ensuring the security of your wholesale store is paramount. Consider using apps like Wholesale Lock Manager to protect your store and provide peace of mind to your customers.
A secure environment fosters trust and encourages more business transactions.
Conclusion: How to Make your Shopify Website for Wholesalers
There are many ways that you can make your Shopify website for wholesale only. This can be a great business venture for you that will help you build a strong revenue stream.
*Check out the ultimate list of Shopify dropshipping apps
Keep on reading about Dropshipping on Shopify. For example How to Lock your Website in Shopify and How to Create Scarcity in Shopify. Both part of our Shopify Dropshipping Apps and Shopify Dropshipping Themes lists. You can read more about Dropshipping on Shopify with our ultimate Dropshipping on Shopify guide.
FAQs
How do I manage inventory for both retail and wholesale on Shopify?

Manage inventory for both retail and wholesale on Shopify by using inventory management apps. These apps can help you track and allocate stock levels for different customer segments effectively.

How do I set up a minimum order quantity for wholesale customers on Shopify?

Set up a minimum order quantity for wholesale customers on Shopify using apps. These apps can enforce minimum purchase requirements for orders to be processed.

Is it possible to have a separate wholesale storefront on Shopify?

Yes, it's possible to have a separate wholesale storefront on Shopify. You can create a subdomain or a separate store specifically tailored for your wholesale customers.
Avi Klein
Vast experience in the online world. Shopify Expert, SEO expert, Web developer and consultant to several online companies. Read more about
our approach
to reviewing themes and apps.