How to Make your Shopify Website for Wholesalers
Last modified: March 19, 2023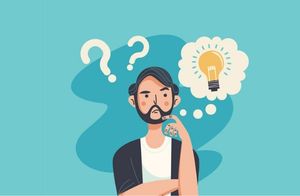 There are many businesses that don't want to interact with the retail side of the business. Instead, they want to sell to retailers and turn their business into a wholesaler. There are some advantages to this. For one, they can sell their products in bulk to fewer clients and still make a good profit level.
This can help you to build a positive relationship with your customers and therefore you can get more knowledge about them and then market to them more effectively. In addition, with wholesale, you tend to improve the supply process. Products are returned less from retailers than they are from customers. You'll also be able to make more predictions about what products will be in demand with better forecasting.
Wholesalers can also benefit from delivery. Many retail customers expect that when they spend over a specific amount that they get free delivery. This is not the case with business to business transactions, these clients tend to expect that delivery charges will be added to the order.
You'll also benefit from certain tax breaks. Your clients will pay VAT or other sale taxes on the order, but they can sometimes offset these against their own VAT or sales tax that helps them save on their tax bill. Therefore, the cost per unit for them is often cheaper than it is for retail customers who have to pay VAT/Sales tax without the chance of getting the money back.
There are also some downsides to being a wholesaler on Shopify. For one, you can't really dropship. Those that are supplying the products on dropshipping websites like AliExpress and others are already wholesalers. They've pushed the price down as much as they can and other businesses aren't going to buy from you if they can buy from them.
In addition, the cost per unit is often less for wholesalers than it is with retail customers. This can negatively impact your revenue, but it is often made up in that you have orders that are bought in bulk rather than your customers buying one or two units at a time.
Making your Shopify Store Wholesale
There are many ways that you can turn your Shopify store into a wholesale store. The first option is to make sure that you're using the right theme. Then you need to use an app. There are numerous apps available that can help you turn your website into a wholesale store. Some can block the 'add to cart' button from being displayed unless the visitor is a registered wholesale customer.
Some apps can give quantity breaks to prices as the customer increases the number of units they're buying. But this is often used only when you want to have retail and wholesale customers.
Finally, you can lock your website and only give the password to your wholesale customers on request.
Final Word: How to Make your Shopify Website for Wholesalers
There are many ways that you can make your Shopify website for wholesale only. This can be a great business venture for you that will help you build a strong revenue stream.
*Check out the ultimate list of Shopify dropshipping apps
Avi Klein
Vast experience in the online world. SEO expert, Web developer and consultant to several online companies.
Read more...
. Read more about
our approach
to reviewing themes and plugins.