How to Move Inventory to a New Location on Shopify
Last modified: May 13, 2023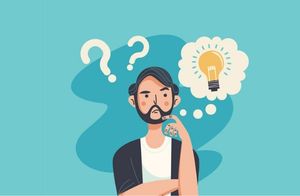 When you own multiple physical stores you're likely to swap inventory around a bit. You might find that one store has a shortage of one product that another has abundant amount at another location. Moving the inventory around can be a good way to keep revenues high at both sites and limit costs.
To make this process better, you should also move the inventory on Shopify to show it in the right location. This allows any member of your admin team to locate the stock to tell your customers where it is located. This prevents you from selling products to customers over the phone and telling them to pick up an order that can't be fulfilled.
Normally, you would have to move the items one-by-one. However, there are ways that you can move all those products in one go. This is obviously better for you as it saves time and allows you to get on with other work that can be more profitable for you.
Using CSV Export and Upload
Shopify does not allow you to do a mass movement of your products from one location to another. Therefore, you have to look at the CSV file app options. Matrixify is an excellent option to move your products. This is done by allowing you to download a CSV of your inventory lists. Within the file, you can swap the items that you need to do and then you can upload the document back to your website. This will make changes to your inventory on your website. It is not a perfect solution, but it will complete the task for you.
In addition to making changes to your website's inventory lists, you can also make changes to your customers, products, discounts, collections, orders, draft orders, pages and payouts. Therefore, there are a lot of changes that you can make to your website effectively.
To do this process, you can follow these steps.
Step 1 – Log in
Log into your website using your user credentials.
Step 2 – Products
Go to the products section of the admin and then choose the product whose inventory you would like to change.
Step 3 – Bulk Editor
Now you can go to the 'Variants' and then click on the option to 'Edit Variants'. You can then choose the option that reads 'Open Bulk Editor'. The Bulk Product editor should then open.
Step 4 – Change Values
Now you can change the values within the spreadsheet by entering the right information into the relevant cells. This system allows you to change the location of the product at the same time. You can also change the value of the item to being 'Out Of Stock' if you would like to.
After you've finished the changes, you can click on the 'Save' option.
Final Word: How to Move Inventory to a New Location on Shopify
There are ways that you can move your inventory to a new location on Shopify. This allows you to ensure that stores don't run out of stock when they need it and that your administrative team don't sell products that aren't at a site.
Avi Klein
Vast experience in the online world. SEO expert, Web developer and consultant to several online companies.
Read more...
. Read more about
our approach
to reviewing themes and plugins.