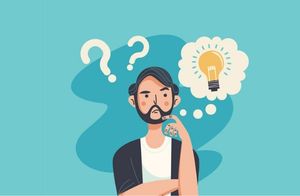 How to Respond to Blog Comments on Shopify
Last modified: December 3, 2021
Comments are an important part of blogging. It allows for a community spirit and a way for readers to interact with the writers of the content to ask questions, contribute to discussions and to get their own opinion across. For this to work, there really needs for the writer of the article to be able to respond to the comments.
This is where Shopify isn't very good.
Replying to comments on your Shopify store isn't possible without some help. There are, however, numerous options allow you to get around this problem.
Here are some of the ways that you can respond to comments on your Shopify store.
Recommended: The Top 10 Shopify Blog Themes
#
Name
Image
Shopify

More Info

1

Kinder

More Info

2

Ira

More Info

3

Maker

More Info

4

Parallax

More Info

5

Booster

More Info

6

Blockshop

More Info

7

Retina

More Info

8

Mobilia

More Info

9

Supply

More Info

10

Broadcast

More Info

Show More
Act as a Visitor
If you've got no inclination to use an app or another system. Then the best option that you've got is to respond to comments on your website by acting as if you're a visitor. This can be confusing for your website visitors as they might not recognize you as someone who is connected with your website.
However, it is the most cost-effective and easiest option for you. But you might want to consider using a Shopify app. There are numerous apps that can help.
Sunny App
Sunny is a great app because not only does it allow you to reply to the blog comments made on your website, you can also get notifications about new comments made on your website. With one click you can disable, spam or reply to that comment from your mailbox. This can be useful because you can respond quickly even when on the move.
Nuttifier Blog Comment Emails
This is another app that is perfect for allowing you to receive notifications from your site when a comment is made. You can also keep track of the failed, sent or pending notifications easily. You can also decide which comments can trigger notifications. Nuttifier is easy to use.
Facebook Comments
Facebook Comments allows you to enable comments on your blog articles and product pages. You can also change how the comments are displayed and customize the designs. Facebook comments is easy to use and connects with your Facebook account.
Final Word: How to Respond to Blog Comments on Shopify
Responding to comments on your blog can be a good way to build trust on your website and improve conversions. When you respond it makes your website look more active and shows that you care about the people who regularly visit your website.
However, Shopify doesn't allow you to respond to comments naturally. This might change in the future, as merchants have asked this. However, until this moment, then you need to use an app or interact with blog commenters as a visitor to your website.
Recap:
Offers & Promos