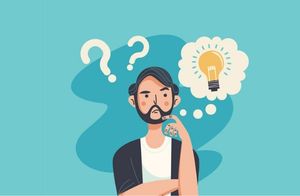 How to Respond to Blog Comments on Shopify
Last modified: December 3, 2021
Comments are an important part of blogging. It allows for a community spirit and a way for readers to interact with the writers of the content to ask questions, contribute to discussions and to get their own opinion across. For this to work, there really needs for the writer of the article to be able to respond to the comments.
This is where Shopify isn't very good.
Replying to comments on your Shopify store isn't possible without some help. There are, however, numerous options allow you to get around this problem.
Here are some of the ways that you can respond to comments on your Shopify store.
Recommended: The Top 10 Shopify Blog Themes
| # | Name | Image | |
| --- | --- | --- | --- |
| | Shopify | | More Info |
| 1 | Kinder | | More Info |
| 2 | Ira | | More Info |
| 3 | Maker | | More Info |
| 4 | Parallax | | More Info |
| 5 | Booster | | More Info |
| 6 | Blockshop | | More Info |
| 7 | Retina | | More Info |
| 8 | Mobilia | | More Info |
| 9 | Supply | | More Info |
| 10 | Broadcast | | More Info |
Offers & Promos