How To Sell Photos On Shopify
Last modified: December 12, 2022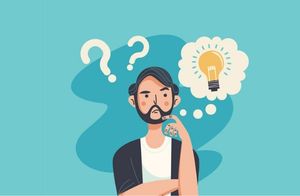 Selling images online can be a very lucrative business. If you've got a lot of photos available, it's a great passive income. However, you have to complete two important steps in order to be successful:
Identify a niche market.
Build an audience.
Legal Aspects For Selling Photos
Before you start selling photos online, be sure that you understand all the legal aspects of selling photos online. You can't just take pictures from websites or other sources and sell them. Photos have copyrights assigned to them and you need to make sure you're following the laws. Here are some things to consider:
Editorial Use: the right to use in blogs, websites, magazines, newspapers, etc.
Commercial Use: Can be used to market products/services.
Retail Use: Can be used to create and sell physical products
Exclusive: Only one person can buy the license to use the photo. No-one else can use the photo.
Non-Exclusive: Numerous other people can buy the license to use the image.
Public Domain: There are no restrictions on the use of the photo.
Creative Commons: Can put conditional usage of the work, until it is not required by law.
Royalty Free: Anyone can purchase a license for the photo and use it for an unlimited amount of time and duration.
Rights Managed: There are distribution limitations when you purchase a license. This is often the number of times the image is used/viewed by users.
Rights Of Publicity: The subject of which the photo is used for is restricted.
How To Sell Photos Online
To sell photos you need to be able to sell digital photos on your Shopify store. You can use an app for this. At the same time you should consider building an audience through email marketing and through great SEO apps.
The more traffic you get, the more sales you will make.
Be sure to find a niche for your photos business. This could be around a specific style of photo you take or a subject. This should be clear on your website with the use of text, images and more to showcase your niche.
Use Google and other apps to help you learn what keywords should be used to promote your store. You should also look at emailing new photos to potential buyers on a regular basis through email marketing.
Finally, it's best to protect your business by using a watermark on your photos in the product pages and then giving them a clear photo when they complete the purchase.
To enable the sale of digital products on your site, be sure to install the Digital Downloads Apps.
Using some good digital downloand apps, you can create a great passive income for you and your business. But remember that the look of your site is also important. Be sure to have a great theme installed on your store that can help sell your photos.
Avi Klein
Vast experience in the online world. SEO expert, Web developer and consultant to several online companies.
Read more...
. Read more about
our approach
to reviewing themes and plugins.