13 Best Shopify Product Importer Apps [Dec, 2023]
Last modified: December 1, 2023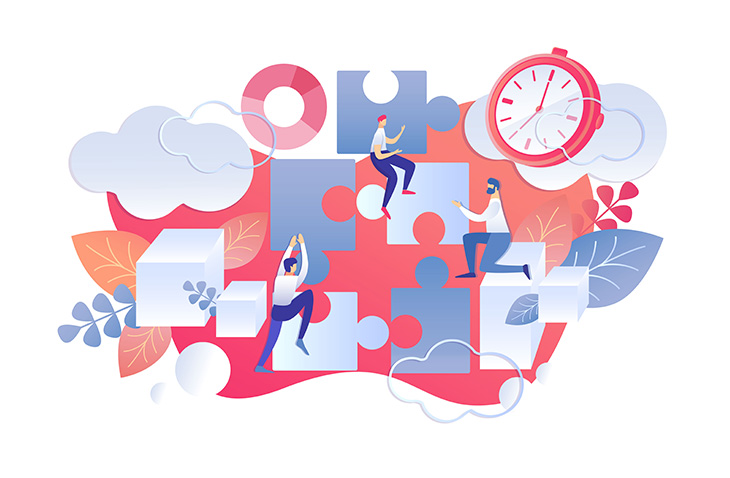 #
Image
Name

Get a Free Custom Shopify Store
1

eBay Professional Importer

2

MULTICHANNEL IMPORTER

3

Xpert Importer

4

Woo Importer

5

WooCommerce Migration

6

Bitmeli Mercado Libre Importer

7

Connectr for Amazon Sellers

8

APImporter - Amazon Importer

9

Free eBay Import

10

Smart Woo Product Import

11

Simple Inventory

12

Linksis - Amazon Importer

13

LitExtension Store Migration

Show More
When you start your Shopify store, you might have moved from another platform. This can sometimes cause you a headache as you have to recreate all your previous products on your new platform. If you've got a small catalog, this isn't going to be a problem. However, if you're a large online retailer, this is going to take a significant amount of time. That is unless you use the numerous Shopify product importer apps.
What Are Shopify Product Importer Apps?
There are many Shopify product importer apps available online. Some are free and others are not. Each of the apps has different functionalities as some are designed to import your products via other sites, previous sites, and from other services. They can import text, images, and even reviews. However, it does always depend on the app that you're using and sometimes whether you're on a premium plan or not.
There are many reasons why you might want to use a product importer. Firstly, it can save you significant time. Every product automatically created on your store, is time that you can spend promoting your website to customers. In addition, by importing it, either from previous stores you've owned or from manufacturers, you can improve accuracy as copying information can often lead to typos and other mistakes.
Finally, another advantage is that you can keep certain product formats similar, as well as any language used. Therefore, customers get consistent branding throughout your site. The biggest disadvantage you might have is when it comes to importing from a third-party website, as duplicate content might harm SEO rankings. However, you could import content from third-party sites, and then change it on the individual pages as you need. This can still save you time.
You should always look to customize your content, a quick few changes can drastically improve your website's conversion rate. For instance, some small changes can reduce bounce rates by 40%. There are seven main ways you can customize your product descriptions from competitors, each with its own advantages and disadvantages. But all seven can really improve your conversion rate.

Key Takeaways
1
Product importer apps are essential for a seamless transition to Shopify, ensuring efficiency and accuracy in transferring product catalogs.
2
These apps enhance accuracy, reducing errors that can occur during manual product information transfer.
3
Choosing importer apps with robust support and maintenance services is crucial for addressing challenges promptly and ensuring a smooth transition.
Top Shopify Product Importer Apps For Your Store
Filter between free and paid
eBay Professional Importer
Many online stores start by selling their products on Amazon and/or eBay. This is logical. They are large eCommerce websites that are very successful, trusted by customers and offer a cost effective way to get started selling products. However, you do have to pay large commissions and other fees with these sellers.
Therefore, you're likely to find that at some point you'll want to move away from these stores. This is where apps like eBay Professional Importer can help. The app allows you to import all your products from the eBay seller account directly onto your Shopify website. This includes high-resolution images. If you continue to use eBay, then product prices and stock levels can be synced.
The price for the app is free, but there are charges for maintenance of the products and importing of products.
Ebay Professional Importer:
Import all products and their variants in one quick process.
Free to install app and can trial a few products for free.
Can flag products you don't want to move from eBay to Shopify.
Import all high-resolution images.
MULTICHANNEL IMPORTER

The MULTICHANNEL IMPORTER does more than just import your products from one eCommerce channel. It allows you to import from many different changes such as eBay, Amazon, Wish, Walmart and Etsy. All the details from the product can be imported in one go and this includes the images, inventory, description, price and other aspects.
Once products have been imported, they can be instantly available on your store. In addition, you can be sure that you can showcase the best of your products with excellent, numerous images to impress customers.
As you sell products on your Shopify store, you can also synchronize their prices and stock levels with the other marketplaces. Therefore, you never sell more than what you have and can't provide to your customers. This syncing can be done on a daily basis to help you keep on top of your inventory.
MULTICHANNEL IMPORTER Highlights:
Can manage and fulfill orders with FBA.
Can import from numerous different marketplaces.
Sync your product prices and stock levels on numerous different marketplaces.
Free to install, but costs can be applied during processes.
Xpert Importer

This product importer allows you to import products from your Amazon Seller's account. It includes all the information you need to help you sell your products including descriptions, high resolution images and any variations. You can sync stock levels and prices on a regular basis with this app.
The app is free to install on your website but there are additional costs when it comes to all actions the programming takes on your website. If you want to stop selling products on your Shopify store, you can flag them to prevent future importing.
Xpert Importer Highlights:
Free to install on your website.
Import all information on your Amazon products.
Sync your products for better management of pricing and stock levels.
Costs to take actions (imports, syncing, etc.)
Woo Importer
For those who are used to a WooCommerce website and want to move over to a Shopify store, this is an app you might want to consider. There are many benefits of using this app, including the fact that not only can you import products, but you can also import customer orders, reviews and customer accounts in just a few clicks.
This can save you lots of time. In addition, when importing products from one platform to another, there is often the problem that there are several broken links. This is easily resolved with Woo Importer. The app automatically takes action to find and resolve broken links to improve customer experience. This also helps with SEO as broken links can harm reputation.
Woo Importer Highlights:
App is free and first 20 products is free. After this, prices start from $4.99.
Import customer information, customer orders, reviews in addition to product information.
Send activation links to previous customers so they can start using their old account on your new platform.
Fix broken links after importing products.
WooCommerce Migration

This app is fairly expensive, on a month-by-month basis, however it has a good reputation from previous customers and can help you to import products from your previous WooCommerce website to your new Shopify store. The product information imported over includes name, SKU code, prices, description and all images.
This saves you a lot of time and all you need to do is to synchronize the two websites and then click on a few buttons. No need to speak to a third party, like with some other of the apps on the list. Also, you know there is a set price, which is unique amongst the apps on this list.
WooCommerce Migration Highlights:
Pay monthly for the app not the job, those with a large catalog may benefit from this.
Imports all products from WooCommerce with all necessary information.
Continuous development of the app.
Easy to use.
Bitmeli Mercado Libre Importer

If you sell in Latin America, you might want to have a product import app that helps you import products from Mercado Libre. This is where this app can be of help. For a monthly fee, you can import all your products from Mercado Libre from any number of Latin American countries. You can import products from multiple accounts or any MercadoLibre store. All you need is your username.
Product information that will transferred includes product name, images, description and prices. This could also be a useful app if you've previously used Mercado Libre for selling in Latin America but are now looking to set up shop in North America, Europe or elsewhere on Shopify.
Bitmeli Mercado Libre Importer Highlights:
Import products from any Mercado Libre store.
Import all variations.
Include high-resolution images of your products.
App comes in three languages; English, Spanish and Portuguese.
Connectr for Amazon Sellers
There are no technical skills required with this Amazon Seller product importer. All you need to do is connect your Shopify store to your Amazon seller's account and then click on a few buttons to import all your products. The simple app will import everything for you, including: all the variants, high resolution images, stock levels, descriptions and categories.
Any time that you want to make changes, you don't have to make them on both selling platforms. Make them on your Shopify site and then ask the app to sync stock levels or prices. It is that simple. Or you can ask the app to automatically do it every 24-hours.
To help with trust factors, you can also direct customers to your Amazon page. There customers can purchase your products from the eCommerce giant. Good if you are struggling for conversions due to trust issues.
There are lots of Amazon stores that this app supports including most of North America and Europe. It is also moving into new areas like Australia, Japan and Turkey.
Connectr for Amazon Sellers Highlights:
Manually or automatically sync all your products on Amazon.
Import all your products from your Amazon Sellers account.
Take orders on your website but have them fulfilled by Amazon.
Link to Amazon to help improve trust.
APImporter - Amazon Importer

If you're looking to start a new Shopify store and want to use Amazon as a basis for the product information you need, then you could use the APImporter. This Amazon importer allows you to quickly find and add many products within just a few clicks. Before products are published on your Shopify store, you can make changes as is necessary to your own branding or if you want to push products out to Google Shopping.
The information you can collect from Amazon is amazing. You can get the description, keywords, ASIN, high resolution images and other information to make setting up your store easy.
APImporter Highlights:
Works with numerous Amazon stores so you can collect information from the right localization.
Collect lots of information including images, description, name, price, etc.
A three-day trial is available.
Created by individuals who have experienced issues of mass uploading products from Amazon sites.
Free eBay Import

Despite the name, this is not a free app. The current costs are about $49 per month or more. However, the functions of this app make it one of the best Shopify product importer apps. When importing products, you can be sure that there are no duplicates of your products. All images are high resolution and copied at their full size.
For those that have multiple eBay accounts, this isn't a problem. This app allows you to connect with several accounts. During the importing of the products, the eBay template is removed, so that it fits better with your current Shopify theme.
Once uploaded, you can manage prices with eBay so that they are always the same. In addition, you can organize product categories using the ones listed on eBay, to keep a consistent image. This Shopify app also supports eBay motors.
Free eBay Import Highlights:
Lots of features to help you import and manage your products on Shopify.
All details are saved to your Shopify theme, but not in the eBay template.
No duplicates of products.
All images are high resolution so your products look amazing.
Smart Woo Product Import -
Inactive

A final WooCommerce solution for those migrating from WooCommerce to Shopify. This one offers you the chance of a hassle free migration. All the images and information in WooCommerce will be automatically transferred in the migration, making it really easy to switch between selling platforms. If you have product variations, the app will create these for you, including all the information needed such as prices, stock, tax and other items.
You also find that the app will help you build the Shopify Collections (categories) you need to organize your store. This will be done based on the categories you've used on your previous WooCommerce store.
Smart Woo Product Import Highlights:
Easily import products from your WooCommerce store directly into your new Shopify store.
Organization of your store is made easy due to the information already contained on your WooCommerce store.
Migration is straightforward and hassle free.
One time fee for installing app but other importing costs may be charged for larger collections.
Simple Inventory -
Inactive

If you like working with CSV files, and many online shop owners do, then you probably want something where you can make changes to one file and then import them into your store. This is where the Simple Inventory App can help. You can download a complete product inventory to a CSV file. Then you can update all the information you need to before you re-upload it to your Shopify store via the app again.
It is a simple app, and it doesn't allow you to make certain changes to your website, like images. However, if you're looking to make simple changes to your pricing, cost and stock levels, this might be a great way to quickly complete those tasks.
Simple Inventory Highlights:
Make simple changes to product information using CSV file.
Can make changes offline to stock, price and cost and then re-upload later.
Low cost app that can save plenty of time.
Future updates promised.
Linksis - Amazon Importer -
Inactive
You don't have to actually have to physically sell the products on your Shopify store to make money. You can use Shopify as an affiliate site and earn money from commissions. This is what Linksis does. To make your life easier, what happens is that you create a catalog of products that are linked to Amazon products on their website. You advertise your website, and when customers want to check out products they've added to their basket on your website, they are taken to the Amazon checkout page. Its is just like dropshipping.
This importer allows you to utilize this system by importing the products from the eCommerce giant to your Shopify store. Linksis will sync the product information and will include the latest stock information, product images and other information in real time, so your store is never out of date.
To help you achieve better results, you can integrate product reviews and smart search facilities.
Linksis – Amazon Importer Highlights:
Sync your products in real time so your website's catalog is never out of date.
Use Amazon like a drop ship partner and collect up to 10% commission on sales with no shipping or stock costs.
Customize the buy now button.
FBA Merchants can bulk import products from Amazon.
LitExtension Store Migration -
Inactive
LitExtension is a tech company specializing in shopping cart migration service. With ten years of experience, this company has assisted 50,000+ eCommerce merchants to successfully migrate 150,000 projects worldwide.
LitExtension does more than just migrate from one eCommerce platform to another. It allows you to transfer all the necessary data such as products, customers, orders, coupons, taxes and far more. Whatever your old eCommerce platform is, LitExtension app can help you migrate from Open-Source platforms (WooCommerce, Magento, OpenCart, Prestashop, etc.) or Hosted platforms (BigCommerce, Big Cartel, X-cart, etc.) to Shopify easily. In addition, the LitExtension experts always guarantee to keep your data at the highest level of security and accuracy. 
LitExtension offers you the chance to demo the service before kicking off the full migration. With the free demo, you can experience the service by transferring a limited number of entities and getting the results of the process yourself.
If you are looking for a solution to migrate your online store, consider choosing LitExtension. 
LitExtension Store Migration Highlight:
Providing migration service for 100+ website builders.

Supporting data transferring for products, customers, orders, and other related data.

Migrating with only 3 simple steps using an automated tool which is completely time-saving.

Creating over 10 additional options to expand the migration possibility such as migrate customers' passwords, create 301 redirects, preserve order IDs on Shopify, and so on.

Offering a very affordable price starting from $29.

Committing 0% data loss and other unwanted errors.
Optimizing Product Importation on Shopify
Efficiency and Time-Saving
Transitioning to Shopify can be a seamless experience when equipped with the right tools. We've been in the digital marketing and e-commerce landscape for years, and we understand the importance of efficiency.
Utilizing product importer apps can significantly reduce the time spent in transferring product catalogs, especially for large online retailers. These apps are designed to automate the importation process, ensuring accuracy and consistency in product information.
Customization and Brand Consistency
The importance of brand consistency is always emphasized. Product importer apps not only facilitate the swift transfer of product information but also ensure that the branding remains consistent.
Customization features allow store owners to make quick adjustments to product descriptions, ensuring uniqueness and improved SEO.
Considerations For Selecting Product Importer Apps
Functionality and Compatibility
It's essential to choose product importer apps that are compatible with various e-commerce platforms and offer a range of functionalities.
These apps should be capable of importing text, images, and reviews, enhancing the store's content quality and diversity.
SEO and Content Customization
SEO is a critical aspect that we always prioritize. While importer apps facilitate easy transfer of content, it's imperative to customize this content to avoid duplicate content issues.
We recommend apps that allow easy editing of product descriptions and other content, ensuring that the store's SEO is not compromised and that the content aligns with the brand's voice.
Support and Maintenance
Support and maintenance have been pivotal in the effective use of product importer apps. Store owners must opt for apps that offer robust support and maintenance services.
This ensures that any challenges encountered during the importation process are promptly addressed, guaranteeing a smooth and efficient transition to Shopify.
Advantages of Using Shopify Product Importer Apps
Streamlined Operations
In the dynamic world of e-commerce, the ability to streamline operations is invaluable. Shopify product importer apps are instrumental in automating the transfer of extensive product catalogs.
They eliminate manual entry, reducing errors and ensuring that product information is accurate and up-to-date. This automation translates to saved time and resources, enabling businesses to focus on strategic growth initiatives.
Enhanced Data Accuracy
Accuracy in product data is something we always emphasize to our clients. Shopify product importer apps ensure that product details, including descriptions, images, prices, and inventory levels, are accurately transferred.
The automated process minimizes the risk of human errors, ensuring that customers access precise and reliable information. This accuracy enhances the shopping experience and builds customer trust.
SEO Optimization
Our extensive experience in digital marketing underscores the critical role of SEO in e-commerce success. Shopify product importer apps facilitate the customization of imported content.
Store owners can easily edit and optimize product descriptions to align with SEO best practices. This customization improves the store's search engine ranking, driving organic traffic and boosting sales.
Improved Customer Experience
Customer experience is at the core of e-commerce success. Businesses thrive by prioritizing the shopper's journey. Shopify product importer apps contribute to this by ensuring that product information is consistent and accurate.
The ability to swiftly update and customize product details ensures that customers have access to the latest information, enhancing their shopping experience and fostering loyalty.
Cost Efficiency
In our journey of empowering e-commerce businesses, cost efficiency has always been a focal point. Shopify product importer apps reduce the need for manual labor and resources associated with the manual entry of product data.
The automation of the importation process translates to cost savings. Businesses can allocate these saved resources to other strategic areas to drive growth and profitability.
Conclusion: What Are The Best Shopify Product Importer Apps?
There are many Shopify product importer apps that are available on the platform. These can help you migrate from previous shopping platforms you've used before or start a new store using products available on other platforms as a quick way to get started. The one you need to install is very dependent on your circumstances and what the app can do for you. Which one will you choose? Let us know in the comments.
FAQs
What are the security features of Shopify product importer apps?

Shopify product importer apps typically incorporate robust security features to ensure data integrity and confidentiality during the import process. They often use encryption and secure protocols to safely transfer product data, and adhere to Shopify's stringent security standards to protect sensitive information.

What are the common challenges faced during the product importation process and how to mitigate them?

Challenges such as data loss, formatting errors, and inconsistencies can be addressed through pre-import assessments, data compatibility checks, and error-detection apps. A systematic approach, including testing and validation, ensures a smooth importation process.

Is there a limit to the number of products that can be imported at once?

There isn't a universal limit as it can vary depending on the specific Shopify product importer app being used. Each app may have its own limitations based on factors like server capacity, speed, and the complexity of the product data being imported.
Avi Klein
Vast experience in the online world. Shopify Expert, SEO expert, Web developer and consultant to several online companies. Read more about
our approach
to reviewing themes and apps.