10 Best Apps to Get Shopify Product Tabs – [2023]
Last modified: July 4, 2022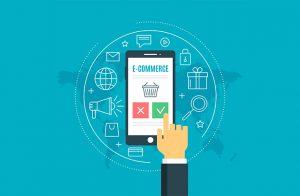 #
Image
Name

Get a Free Custom Shopify Store
1

Free Tabs

2

Easy Tabs ‑ Product Tabs

3

Free Product Tabs ‑ Easy Tabs

4

Product Tabs | Size Chart

5

Magic Tabs

6

Product Description Tabs & FAQ

7

TabMe ‑ Product Tabs

8

Custom Product Accordion Tabs

9

CWS Simple Product Tabs

10

Tabs by Station

Show More
Shopify Product Tabs are a great way for you to present a lot of information to your audience in a simple, easy-to-read concept. Each tab used on a product can house different information like FAQs, product specifications, reviews and more.
By using Shopify product tabs, you can build a lot of information on a website without having the page too long. This makes it more engaging for audiences and therefore can lead to higher conversions.
What Are You Looking For In Shopify Product Tabs App
When you want to implement Shopify product tabs to your website, you'll want an app that has several features. Firstly, you want one that is mobile-friendly. This allows you to keep tabs on all devices, and can help with load times and mobile engagement.
You'll also want to have an app that can offer multiple tabs for your site. The information you can include on tabs is wide, but you don't want to just divide it into two or three tabs, you'll want to divide it into relevant information (reviews, FAQs, product specifications).
So, which apps do we recommend for your Shopify product tabs? Here is a list of ten of the best apps for your Shopify store.
Filter between free and paid
Free Tabs

Free tabs is an app that allows you to employ tabs on your site with ease. Each tab is beautifully rendered with a sleek design and professional UI/UX. You can organize everything about your product, from a description to shipping information, in easy-to-navigate tabs on the page.
To distinguish between different tabs, all you need to do is use a header in the product description. This will automatically tell the browser to display a new tab with the header becoming the title of the tab. The content between the headers is the content in the tab.
This app is completely responsive. So the tabs will display perfectly on any device/browser. Installation is really simple. Just click and install. You don't need any special coding knowledge. And if you like to have reviews, there are lots of options to integrate them automatically into tabs.
Free Tabs Highlights:
Highly responsive app, allows content to be seen on any device.
Easy to configure information to be put into tabs.
Can integrate with review apps.
Free app, keeping the costs of running your website down.
Easy Tabs ‑ Product Tabs
You can improve the user interface and experience of your store with this neat, low-cost app and the tabs it can bring to your store. You can add product descriptions, specifications and more into professional looking tabs that can be displayed perfectly on any device or browser.
There are several types of tabs you can utilize on this app. This includes standard tabs, which can split pre-existing content on your page into specific tabs that contain relevant information. This is done by making each header on the product page into a new tab. The text between headings is part of the tab's content.
There are static tabs as well. These can be created in the tab's dashboard and applied to all, or a portion of your products, as you need. There are also flexible tabs that are a combination of the two. These can be applied to specific tabs on all products or to just certain collections/products.
The tabs on your site can look and feel exactly as you want. There is an interactive and intuitive Layout Editor that you can use to customize the feel and style of the tabs. Things like tab text color, background colors and more can be changed and you can preview designs before making them live.
Easy Tabs ‑ Product Tabs Highlights:
Customize tabs with a great editor.
Mobile friendly, can look great on any device or browser.
Can be integrated with many 3rd party apps for additional functionality.
A seven-day free trial period available for you to test on your Shopify store.
Free Product Tabs ‑ Easy Tabs

While the product's title indicates that this app is free, it isn't, there's a small monthly charge. The app, like others on the list, will change data held on your product description page into tabs. The installation for the app is really easy and no coding knowledge is needed at all. To enable tabs, just select which headings will define the new tabs.
You can customize the tab display, to have them feature either vertically or horizontal. This can be great when working with certain products. When on mobile devices, the tabs are changed to an accordion view.
Static tabs can also be added to the tabs selection. These can be shared directly with the app dashboard and then allocated to certain groups of products (or individually).
This app is very versatile. It can be connected to other review apps for a perfect display of customer opinions of your products, or it can be used to create an accordion style FAQ page. The customization of the tabs is also easy and refreshing.
Free Product Tabs ‑ Easy Tabs Highlights:
Create tabs, review tabs and FAQ pages with this app.
Mobile-friendly, so it will look good on any device.
Easy to setup tabs.
Low-cost, but not free like the name suggestions.
Product Tabs | Size Chart
This is a great little app that allows you to add lots of different tabs to your website easily and without fuss. With a little bit of work, you can turn a cluttered product description page into an organized and sleek page with all the information still there, just organized into tabs.
There are lots of tab ideas you can use with this app including size charts, company details, return information, FAQ pages and shipping details. You decide on what information you want to add to your product page (if you haven't already added it to your site).
You can insert text, links and images into your tabs with ease and customize your tabs look and style. Videos, tables and other custom content can be added to tabs with the help of HTML. However, coding knowledge isn't generally needed. Tabs can be organized horizontally or vertically, depending on your preference.
Product Tabs | Size Chart Highlights:
Add rich content to your website with videos, images, links and more.
Design the tabs to match your brand and style with ease.
Easy to install and use.
Includes lots of great tabs for you to use.
Magic Tabs

Magic tabs provides a quick and easy way to convert long-form content into an easy-to-navigate set of tabs on your product pages. This avoids clutter on the product page and organizes the content into sections the audience can choose to read, or not.
The app allows you to choose and implement an unlimited amount of tabs on each product page, making it a great way to separate data into the necessary sections on your website. And you can add static tabs, that are automatically added to each product description.
The design of the tabs is mobile friendly and they will match the store theme design. But if you want to add a little variety, no problem. There's an easy option to do that.
Magic App is simple to install. You don't need to know any coding or have a developer on hand. Just use the button to install the app onto your Shopify store.
Magic Tabs Highlights:
Design the tabs to your own style.
Easy to add/remove tabs from your product pages.
Looks good on all devices.
Easy to install the app, no coding needed.
Product Description Tabs & FAQ

This app offers you both product description tabs and an FAQ system. With its intuitive coding, you can ensure that the right information is also displayed for the right product. For instance, if you have a red product and a blue product, then the information related to red will only display when the customer is choosing that. This reduces confusion, which can sometimes happen for products with variants.
In addition, the app can create product tabs that can contain lots of information, depending on your needs. You can add product information, care instructions, size guides, shipping times and more with ease. These tabs look great on the desktop, and on the mobile, where they are automatically converted into collapsible accordions.
The accordions aspect of the app also makes it easy for you to create FAQ pages. These can be inserted into the tabs on your product pages, have their own unique page or any other page on the website. This nice feature allows you to save space as FAQ pages are really good for converting customers.
Product Description Tabs & FAQ Highlights:
Create tabs and FAQs on your website with ease.
Easy to edit information within tabs at any time.
Have FAQs on any page of your site.
Is great for all devices/browsers.
TabMe ‑ Product Tabs

Create tabs on your Shopify product pages that will give customers plenty of information to make informed purchasing decisions. The app works by using already established functionality within the base code to organize product descriptions but change that information into blocks or accordion content as you need it. You can have numerous types of content within tabs, including text, structured and numbered lists, tables and images. You can create an unlimited number of lists, as many as needed, but remember that too many tabs can look messy on a page.
You can also create static tabs, a tab which is displayed on every product/collection. But you can also limit tabs to just a selection of products/collections.
Customization of the tabs is easy. You can configure the header, colors for the background and text so it can match your shop design with ease. Customization can be taken to the next level with the help of additional CSS options.
The app comes with three view types (classic, expandable, accordion). And you can use accordion to implement FAQ sections on your website.
Installation is easy. It takes just a few clicks, no code and no developer.
TabMe ‑ Product Tabs Highlights:
Easy to install and use.
Have an unlimited number of tags for your product descriptions.
Create FAQ sections on your product description pages.
Have static tabs that can be used on as many or as few tabs as you want.
Custom Product Accordion Tabs

This app allows you to have accordion tabs. These accordion tabs hide the information in a collapsible section and are viewed when the browser clicks on them. You can customize the styles and fonts; but these are normally adjusted automatically to match your theme. Therefore, the design automatically fits seamlessly into your store.
The app allows you to integrate review apps with accordion tabs. And you can add images, which are hosted on Amazon S3 to help with your website's speed.
This app requires no coding expertise or knowledge to install or use. This makes it a great choice for those who have limited technical knowledge. And with the versatile and ease-of-use system, you can have a great set of tabs created for your store quickly.
Custom Product Accordion Tabs Highlights:
Create accordion style tabs for your products with ease.
Customize your tabs to align perfectly with store design.
Add images and other content to tabs.
No coding knowledge needed.
CWS Simple Product Tabs
CWS Simple Product tabs is a really easy-to-use tab creator app that is robust for all your store design needs. Once added, your store will be more shopper-friendly and this app can help improve conversions and set proper customer expectations.
With this app you can also set static apps, which allow them to be written once and displayed on all products (or just a selection). You can also integrate 3rd party apps with ease, so you can create review tabs for your products with just a few clicks of a button.
The app is easy to install with just a few clicks if necessary. There are lots of options to customize the app, and the results, and there is support offered through the use of an FAQ list with the developers.
CWS Simple Product Tabs Highlights:
Create tabs with ease that make product descriptions easier to read.
Integrate with 3rd party apps.
Support offered via an FAQ list.
Used to showcase product reviews.
Tabs by Station

Easily add customizable tabs to your product descriptions. These tabs are beautifully rendered to your site with this app that allows tabs to be added simply by using headings on the product description page. No need to code, re-enter data or anything else.
However, if you want to create a tab to be displayed on multiple products, it's simple. Static tabs can be created and assigned to collections, tags, vendors or product types (or a combination of them all).
This can be great for shipping, returns and other information that could be standardized across a number of products.
And if you want to add reviews to your product pages, you can integrate this Shopify product tabs app with a number of review apps. You can also add an Instagram, contact form tab and more with this app with simple integrations with 3rd party apps.
Tabs by Station Highlights:
Can integrate with several 3rd party apps.
No coding knowledge needed for installation of this app.
Can create static tabs.
Simple to add tabs to your product descriptions.
Final Word: The Top 10 Apps To Get Shopify Product Tabs
Shopify product tabs are a great way to organize your product's details on pages for easier reading. There are lots of available options when it comes to installing an app to create Shopify product tabs on your store. They can also offer other benefits for your store. This can include adding FAQs elsewhere on your website and turning your site into a highly converting site with the help of videos, images and more information. So, which app for Shopify product tabs will you use?
Avi Klein
Vast experience in the online world. SEO expert, Web developer and consultant to several online companies.
Read more...
. Read more about
our approach
to reviewing themes and plugins.