Do You Need an LLC for Dropshipping?
Last modified: December 27, 2021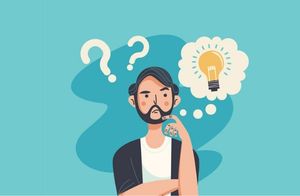 When you're starting a dropshipping business, you might want to think about your company structure. One of the most common questions asked is 'do you need an LLC for dropshipping?'. This is a very reasonable question and one that can be ambiguous. So we look at the question down below.
Recommended: 24 Best Shopify Dropshipping Apps [Sep, 2023]
#
Name
Image

Get a Free Custom Shopify Store
1

AutoDS

2

Spocket-World Wide Suppliers

3

Syncee - Global Dropshipping

4

Printful-Sell Printed and Embroidered Items

5

Sup Dropshipping

6

DSers-AliExpress Dropshipping

7

Zendrop - Dropshipping & POD

8

Dropshipman: Dropshipping & POD

9

AO - AliExpress Dropshipping by FireApps

10

Trendsi - Fashion Dropshipping

11

CJdropshipping

12

DropCommerce

13

Modalyst-Sell Brand Name Products

14

Ali Orders-Fulfill Orders Easily

15

Blanka - Private Label Beauty

16

Dropified-Automate Your Dropshipping Business

17

ProductPro

18

Spreadr App

19

Importify

20

Inventory Source

21

Roxie

22

Fulfillbot: Dropshipping Agent

23

KakaClo

24

Oberlo-Get the Best Produtcts for Your Site

Show More
What Types of Business Structure are There?
There are several different types of structures for your business. These are listed as:
Sole Proprietorship
This is the most basic business structure that you can register as. This is very simple to set up and there are few requirements to get going. However, there are some problems, you don't have any liability protection. Therefore, if you get sued by a customer, you might lose your personal assets. However, one of the best advantages is that you have easier tax reporting.
Limited Liability Company (LLC)
This is a legal entity that is separate from you. This ensures that your personal assets are protected should the business be sued. And therefore it is a very safe option. However, there are some additional costs and regulations that you must follow. The changes to setting up and registering will depend on your location and you should check with the local authorities before proceeding.
C Corporation
This is when you really want to have a big business and want to have huge investments in your business. This offers the most liability protection for personal assets, but there is more expense in establishing these and the tax filing is double. Therefore, many small-time businesses don't use this business model.
Is it Worth Using LLC as your Business Model?
There are some advantages to using the LLC model over other options on the list. The first is that it is more cost-effective than the C corporation, although the C corporation does offer you better personal protection., At the same time, there is more protection than being a sole proprietor.
Another thing to think about is the scale of your business. If you're really small, then registering your business can be frustrating as all your profits can be spent registering. So side projects or those who are just starting don't tend to get registered. In addition, you might not know if your business is going to be successful, so registering is really a good option.
However, if you're building a successful business, then registering your business as an LLC might be worth the effort. But this is a personal choice, there is no legal requirement. Though it is always best to check the local laws on what you do need to register as. These can be different from state to state.
Final Word: Do You Need an LLC for Dropshipping?
Do you need an LLC for dropshipping? This is a good question that can sometimes be a personal choice. You don't need to be an LLC, but it can offer you lots of great benefits that can make running your Shopify business more efficient. However, there are additional costs and it takes more time for tax purposes.
Avi Klein
Vast experience in the online world. SEO expert, Web developer and consultant to several online companies.
Read more...
. Read more about
our approach
to reviewing themes and plugins.