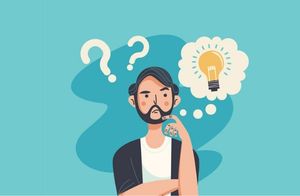 How To Add A Logo To Your Email Templates On Shopify
Last modified: December 2, 2021
When you send out notifications to your customers, you need to make sure there is enough brand recognition there to ensure that your customers don't think your messages are spam. You can add personalization to email, but this is often used with other messages as well. Another way is to ensure that you are adding a logo to your email templates.
Logos are a fundamental part of your branding. Most people can recognize the brand just by the image that is shown. Take for example Nike, Apple, Starbucks and Pepsi; if you got an email with their image at the top, you would immediately recognize it.
So, here are the steps that you can use to add your brand's logo to all your email templates through your Shopify store.
Recommended: The 10 Best Shopify Thank You Email Apps – 2023
| # | Name | Image | |
| --- | --- | --- | --- |
| | Shopify | | More Info |
| 1 | Vitals | 40+ apps in one | | More Info |
| 2 | Omnisend Email Marketing | | More Info |
| 3 | Machine Labs ‑ Email Marketing | | More Info |
| 4 | CleverReach ‑ Email marketing | | More Info |
| 5 | Seguno: Email Marketing | | More Info |
| 6 | Klaviyo: Email Marketing | | More Info |
| 7 | SmartrMail Email Marketing | | More Info |
| 8 | Spently Email Templates | | More Info |
| 9 | Thank You Email Marketing Tool | | More Info |
| 10 | Pathfinder: Email Done For You | | More Info |
Step 1 – Login
The first step is to login to your Shopify admin page using your login credentials.
Step 2 – Notifications
From the Shopify admin interface, you need to head to the 'Settings' option that is located in the bottom left corner of the screen and click on it. This will direct you to the Shopify settings section. There are lots options here that can help you configure your store so it is more effective at selling.
While in the settings sections, find the 'Notifications' setting and click on the option. If you're having trouble, look for the bell icon.
Step 3 – Customize
Now you're in the Notifications area, you need to head to the 'Customers Notifications' area that is located at the top. There should be an option that reads, 'Customize', you can click on that.
Step 4 – Upload
This will take you to the customize email templates section. In the middle of the screen there are going to be some examples of the notification templates that Shopify will send to customers when certain actions or behaviors have taken place. For example, when a customer places an order, they will be send a notification about that order.
You can select the exact notification you want by clicking on the arrow button that is located in the top right corner.
The right side of the screen is the logo area. This area can be adjusted so it is larger or smaller. You can do this by putting in the size via pixels in the blank fields.
To add your logo, you need to click on the option that reads, 'Choose File'. This will open a new window and you can select the logo file from your desktop's storage. Then remember to save the template.
You can optimize the image for sending in an email and for your website using SEO Doctor.
Final Word: How To Add A Logo To Your Email Templates On Shopify
Email communications with your customers is really important. With the right image, those emails can become very lucrative too. You can use them to upsell or sell more to your customers. To improve their strength for your brand, you can use logos within the email templates that give authority and build trust with your audience. Use the steps above to add a logo to your Shopify email notifications.
Offers & Promos